Reviews for Chapter 32 (201-300)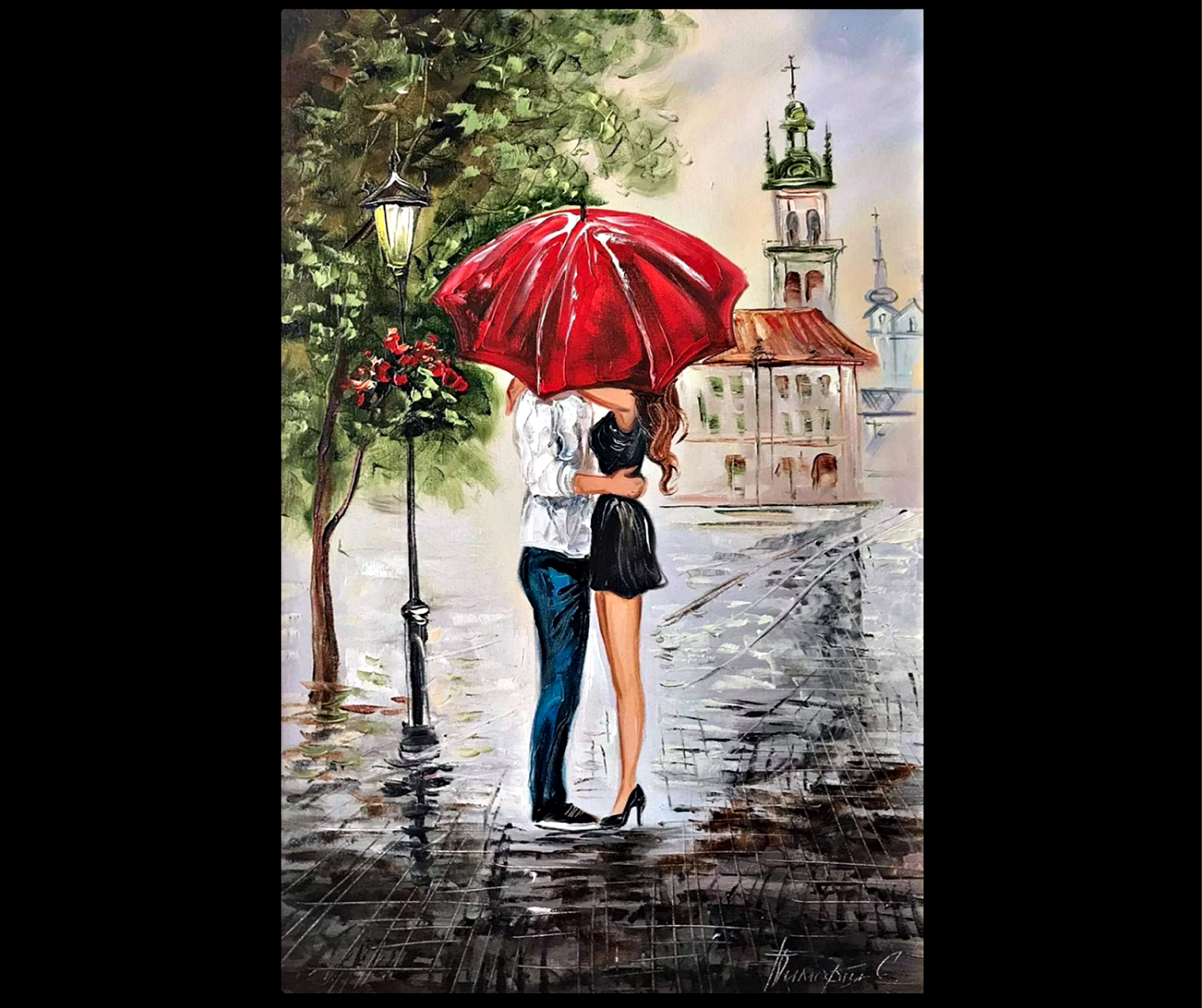 -----------------------------------------------------------------------------------------------------------------------------------------------------------------------------------------------------------------


201 review is by sajida_ashraff on 11/11/21 - (Pakistan)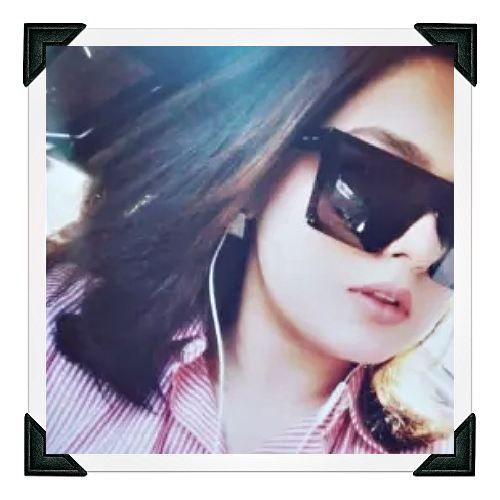 The story is a wonderful description of a romantic story that happens probably in a western country.

As a reader, it was never expected that any author in the western world can visualize such a deeply
romantic and sensual relationship between two people who has a huge age difference. We all know
that the West is a part of the world dominated by material and not of feelings. We can generally see it
in most of their relations how abruptly, easily and without any effect accept another person in their life.

The laws regarding the relation of parents and their kids after the age of eighteen show how lesser the
feelings of a person are ignored for the material position. Despite such social programming, depicting
such a strong and affectionate relationship in the novel would always be a surprise.

Another important feature of the novel is the description of the child and how he starts to worry about the
girl he loves. In the eastern world, relations are preferred over any other thing. There are several examples
of ancient romantic stories in the east like Layla Majnoon, Shireen, And Farhad, and many more that are
praised for their undying love and immense sacrifices. This novel seems like one of those folk stories.

The intense worry of the child for his girlfriend shows how the author has deeply presented the inner child
of the child. Keeping the nature of the affair in the mind, the psychological factors involved in such matters
are depicted in the form of scary dreams. Overall, because of the description of the novel, the story seems
appealing and compels even an ordinary reader to read more.

Apart from all these positives of the novel, a few things can be amended for more improvement. The first
of all is the title of the Novel. The title, Embryo Man does not seem a novel but a chapter from a scientific
book or journal. As it is a romantic story, the title does suit it at all.

The second thing is the introductory part at the start. Fiction has a structure. It includes an introduction, climax,
denouement, and conclusion. This is the general structure but mostly, the structure is not followed in this way.
Sometimes, a story can begin from the end or middle and later a flashback helps the author to introduce certain
characters or events. In this novel, right from the start, a small chapter is introduced that is often used in the
articles or essays. In stories, there is often some suspense to let the curiosity prevail in the minds of the reader.

Apart from these changes, there does not seem to be any flaw.

As literary critics say that fiction is always perfect as it depends upon the perception of the reader,
this novel seems to be a hot cake in the market.

((((((((((((((((((((((((((((((((((((No rating is given)))))))))))))))))))))))))))))))))))))

-----------------------------------------------------------------------------------------------------------------------------------------------------------------------------------------------------------------

202 review is by juanarossie on 12/11/21 - (Mexico)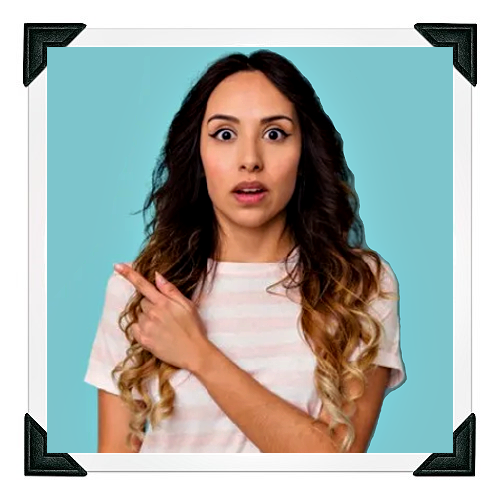 "The Embryo Man" is a one-of-a-kind masterpiece.

It involves a boy between the age of 9 and 10,
and an Indian girl in her matured teen.

I must say that the unique setting and plot of this story, which began
in the 1970s, play a significant role in the beginning of a romance.

The author, Charles Pendleton, used constructive words to bring
the possibilities of romance to life. If you read this book, you should
be prepared to be submerged in the world of a young 9-year-old boy
who is just beginning to build his own world of romance. The erotic
scenes are well fetched and written; if you're the type to be impatient,
you might find it offensive.

This piece fascinated me, and if you want to extract the facts from this novel,
you must not only read but also immerse yourself in the story. Imagine yourself
as the boy and his adventures along the way; you won't be disappointed.

Charles Pendleton wrote this book as a life experience, and it allows you
to feel a true life romance; I'm sure most of us have been waiting for this
one chance, and it's right here, all in "The embryo man."

(((((((((((((((((((((((((((((((((Rated 5-Stars))))))))))))))))))))))))))))))))))






-----------------------------------------------------------------------------------------------------------------------------------------------------------------------------------------------------------------

203 review is by hind_kadiri on 12/12/21 - (Morocco)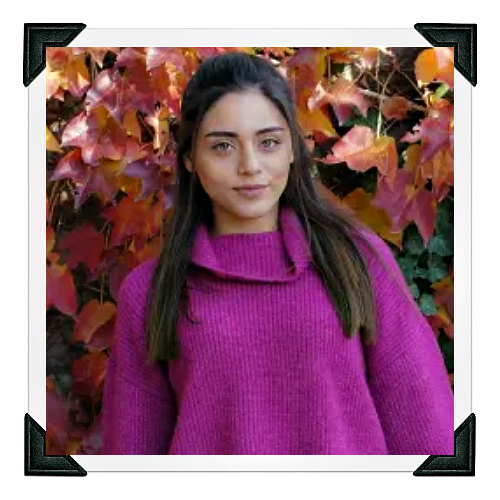 There are always love stories, I've read and heard a lot, but this was the best.
"The Embryo Man" by Charles Pendelton is a unique love story based on his
life. A story that makes Charles and Harmony the epitome of true love.

I feel very fortunate to have had the opportunity to read it, truly. This
novel is more than just a romance book, but a true love story that will
make you believe and feel every part of it. Their love story was magical,
something that touched my heart, something beyond love.

This was my first vision after the first reading, it is general, because i used
to read books at least twice. I always say read once to see the picture, read
twice to be in it.I really really loved this novel, i will read it again to get
deeper inside of its events and to catch up if i missed something.

highly recommended.

((((((((((((((((((((((((((((((((((((Rated 5-Stars)))))))))))))))))))))))))))))))))))))

-----------------------------------------------------------------------------------------------------------------------------------------------------------------------------------------------------------------

204 review is by lubainairfan_15 on 12/19/21 - (Pakistan)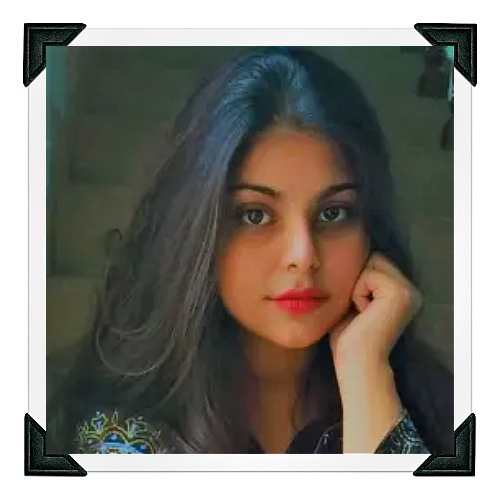 The Novel "The Embryo Man" written by Charles Pendelton, is
an interesting and amazing story as I started reading, it takes me
directly to the 70s. All the descriptions are quite well, everything
was wrapped beautifully in the text that I completely lost in it.

"Love" everyone has a different perspective
for this word, everyone feels it differently.

This story is a mixture of love from a different perspective,
care, obsession, full of emotions of maturity and immaturity.
Pure feelings of first love in a child for a teenage woman
having a good age gap. After knowing about the feeling
woman also fall in love with the child purest intentions.

A lot of cute and naughty moments between two lovers, some
moments of exceptional happiness and some of the sorrow.
Stages of maturity and immaturity all indulged in one happening.

I had a lovely and joyfully experience while reading it. I'd definitely
recommend you to read this if you need something new and unique.

((((((((((((((((((((((((((((((((Rated 5-Stars)))))))))))))))))))))))))))))))))
-----------------------------------------------------------------------------------------------------------------------------------------------------------------------------------------------------------------

205 review is by alinawalker24 on 12/22/21 - (United Arab Emirates)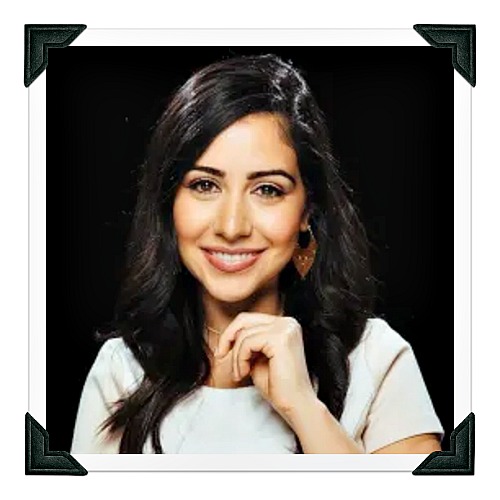 The Embryo Man – An Out of the Box Romance
Novel Review (Not Your Outmoded Teen Novel)

It is exceptional when an author comes up with something out of the box
in the romance genre. Love, romance, passion, you name it, it all comes
in numerous shapes and forms. All of them are wonderful, but not all are
remembered. After reading The Embryo Man, I was awe-inspired and out
of words. It is definitely not your mediocre teenage romance novel that
gives every teen butterflies in the stomach.

Instead, it focuses on how a relationship is formed and its stages. It is raw
and will make you feel concupiscence and crave more. The Embryo Man has
broken all the norms of fanaticizing human bodies and over-sexualizing them
in a romance write-up and converged more upon the emotional state of being
in love with your significant other and how that feeling changes your life.

I embraced the fact that the story takes place on Staten Island. It is not
a popular place with much hustle and bustle that you would notice in an
influential city like LA. The world's unrelenting certainty is that the most
elegant love stories are always misremembered, like the lost Islands.
Not numerous people know about them, but they never cease to exist.

And that right there is the beauty of love. I relish how Harmony's beauty was
described while Charles was crushing on her in the novel. South Asian women
have not gotten much esteem regarding their outer beauty in classic prose, but
it is refreshing to see that changing in contemporary write-ups. I could sense
Charle's confusion about being in love throughout the novel, and it was much
amusing. It is because he has childhood traumas and comes from a vicious
background. His parents were always fighting when he was a child.

It was fascinating to explore how it can affect a child's panorama of love
altogether. Holding The Embryo Man made me realize how silly yet righteous
love can sometimes be.You never know where love will take you in your life in
the future. Here Charles was feelinginsecure about Harmony calling him a little
brother, and after a few years, he enjoyedchicken tikka masala and mango lassi
made by Harmony. Even though Harmony saidCharles appreciates her food only
because he loves her, deep inside, she knew Charleswould do anything for her
and never lie while looking into her brown eyes.

The poetry in-between the novel when Charles observed Harmony's beauty was
captivating and not less than magic. It could make anyone believe in love and
crave a profound sentimental kinship, along with setting them up for a journey
to find their soulmate. I would give it 5 stars without any doubt!

Love can do wonders and make you do the things you never thought you would.

The Embryo Man is full of goosebump flashes and awe-inspiring events. But the
fascinating part is that it is set up around how beautifully simple life can be if you
are with the right person. When you are spending the end moment of your life in
the arms of someone who was made just for you, there is nothing more you would
want in that precise second.

Even death would be gratifying and a flawless conclusion at that instant because both
of the divine souls have breathed. And they have breathed utterly and synchronically.

(((((((((((((((((((((((((((((((((((((((((Rated 5-Stars))))))))))))))))))))))))))))))))))))))))))

-----------------------------------------------------------------------------------------------------------------------------------------------------------------------------------------------------------------

206 review is by shreya_2001 on 12/23/21 - (India)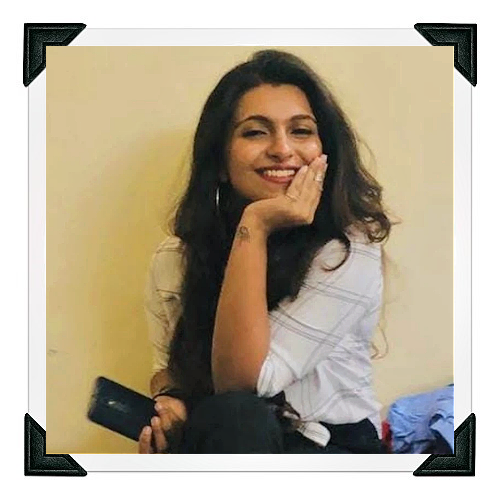 The Embryo Man was an absolute treat to read! I came across this book
through endless scrolling, in search of a gripping romantic novel and I'm so
glad I found it. Pendelton has done a fantastic job with the entire flow of the
novel-there are no abrupt arcs and the entire story is as smooth as it gets.

Another thing I loved about this piece is the character development
of each and every person in the book. Be it the protagonist or just
some side character, the character development of each individual
in this book is something I absolutely loved.

All in all, a masterpiece and definitely worth a read!

(((((((((((((((((((((((((((((((((Rated 5-Stars))))))))))))))))))))))))))))))))))

-----------------------------------------------------------------------------------------------------------------------------------------------------------------------------------------------------------------

207 review is by mahaqeel on 12/28/21 - (Pakistan)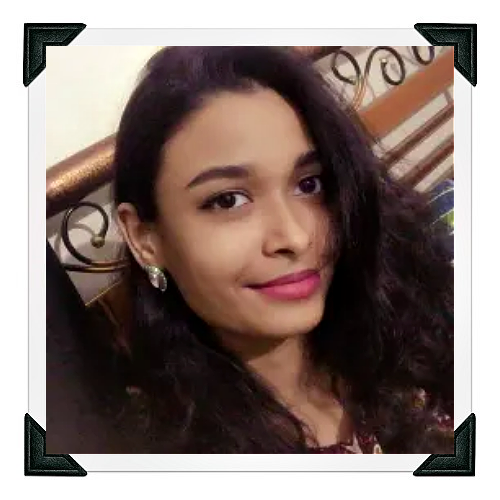 This is what I have to say...

A remarkable tribute
By a lover, to his lover
To the memories together
To the suffering together

Mesmerizing tale of love
Forbidden, somewhere hidden
The farther you go on to explore
The deeper it burns inside your soul

How enchanting it was, to unravel this mystery
Heartbreaking as it was, to keep unfolding
How breathtaking it was, to have known Charlie
More so, how purely and truly he loved his Harmony

(((((((((((((((((((((((((((((((((Rated 4-Stars))))))))))))))))))))))))))))))))))

-----------------------------------------------------------------------------------------------------------------------------------------------------------------------------------------------------------------

208 review is by jihanekasbi on 12/29/21 - (Morocco)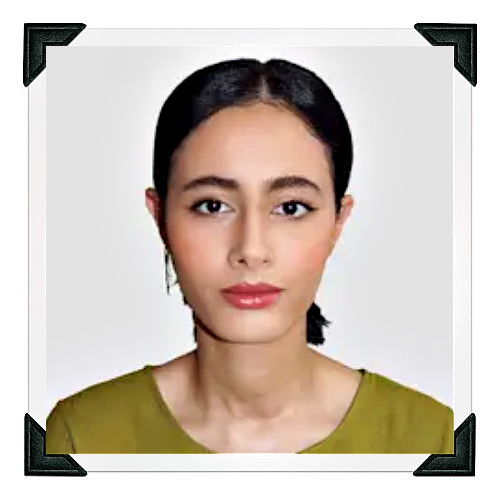 The author knew how to put the feelings, fears, anticipation, and surrender
of a first love.

The characters are rich, the plot predictable, but enjoyable as the book was
around the 2 main characters Harmony and Charles. I felt like you have to fall
in love with the two main characters who are falling in love with each other.

There's just so much that I loved about this book, like I had a feeling
that I would like it because I'm a sucker for slow burn romance.

I love reading romance novels, but I feel like the market is overwhelmed
with overconsumed stories, where the girl/boy falls in love and they live
happily ever after. However, this one is quite unique.

The story takes us to 1970 in Staten Island that is a borough of New York City
where a fascinating south Asian gal moves into the house across the road from
Charles, who is beguiled by her allure and charm. In the process of a friendship,
Harmony was very responsive, they built a strong bond until friendship wasn't
enough, that's where it turns to an unconditional love.

I don't want to give too much details about the book, because you got to read it.
One thing for sure, you'll fall in love with Charles and somehow you will understand
Harmony's perspective.

I highly recommend this book, if you're looking for a romance novel with a story
that's isn't overconsumed.

((((((((((((((((((((((((((((((((((((((Rated 5-Stars)))))))))))))))))))))))))))))))))))))))






-----------------------------------------------------------------------------------------------------------------------------------------------------------------------------------------------------------------

209 review is by avanigols on 1/1/22 - (India)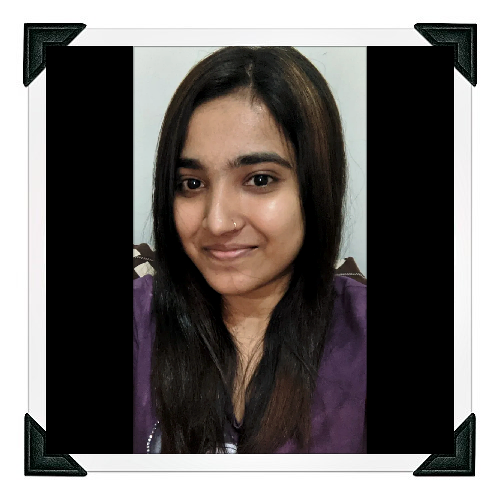 Not every story ended up happily
But Happy stories never ended

This beautiful & pure love story tells us about a very simple
thing of life "your innocence makes you beautiful".

Everytime you will read it that child's innocence will win your
heart like anything. He is just following his heart and not caring
for any damm thing in this world . That's what we call a pure love

Harmony realises the honesty of Charles as only a good heart
can feel another good heart . Somehow there feelings merged
into one & they were two body and a soul.

When you get yourself submerged into another world then you won't
feel lost or bored, your every moment will be new and exciting.

If you want to relive a beautiful love story with so many strong emotions
you must buy this book and read it cause unless you yourself feel that thing
you can't get that hidden beautiful meaning of life which lies inside it.

HAPPY READING !

(((((((((((((((((((((((((((((((((Rated 5-Stars))))))))))))))))))))))))))))))))))

-----------------------------------------------------------------------------------------------------------------------------------------------------------------------------------------------------------------

210 review is by meghabohot on 1/2/22 - (India)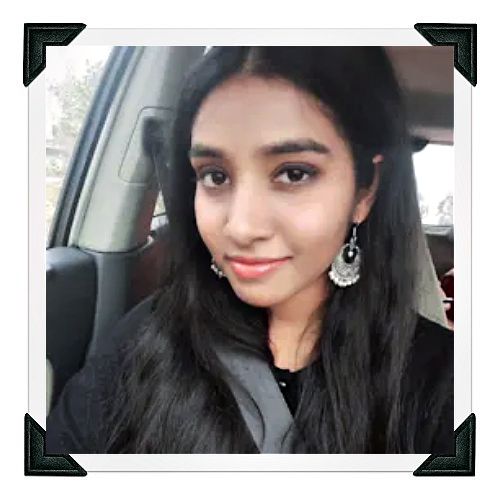 It's a very unconventional love story, but quite a beautiful one still.

The author starts by explaining his childhood and simple life, like
going school, playing with action figure, and all. But, it changes to
somewhat of a man's approach when he sees the girl. It almost
feels as if the author is speaking to the reader. It's very nicely
written and reading it was engaging and enjoyable.

This book takes reader in a place of sweet first love experiences,
to sensual feelings too. Also, it strikes a number of questions for
readers to challenge their concepts about love. I suppose this may
be a topic of controversy for some, but interesting concept for those
who would agree with it.

The erotic parts are amazing. It could very well, even capture
heart of those who may be against the idea of this book.

The story has just the perfect balance of sweet and sensual feeling to.
Such touching writing and concepts are seen here. The topics of feminism,
an abusive household and topic of how women feel in relationships and all
is great, reading it would be very thought striking for the readers.

Rest part of it is very erotic and will be very much enjoyable to the reader.
The ending, leaves a rather emotional feeling, reader can find it quite amusing,
because this is what makes story seem very real. It was a great story.

(((((((((((((((((((((((((((((((((Rated 5-Stars))))))))))))))))))))))))))))))))))

-----------------------------------------------------------------------------------------------------------------------------------------------------------------------------------------------------------------

211 review is by kadiri04 on 1/5/22 - (Morocco)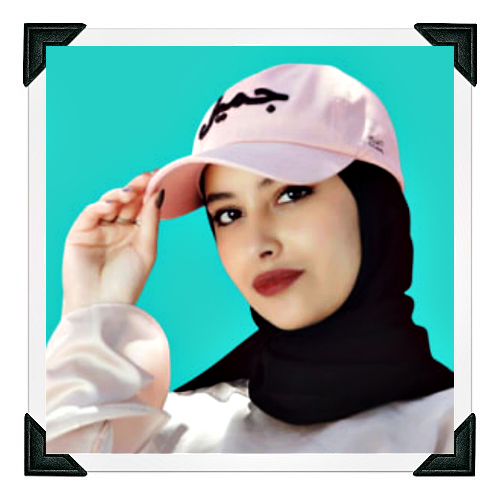 Truly, this book is so amazing!!!!!!

I've never read anything like this in my life,
and it left a beautiful imprint on my mind.

'The Embryo Man' was about two main characters, Harmony and Charles,
who fall in love with each other. And I fell in love with them both, because the
author knew how to put the feelings, fears, and surrender of the first love.

It is a real unique story with some very creative imagination.

I really appreciate the author's courage who dared to impart
a little love story to a young child (A small heart with pure love,
no demons and no evils) in the world of love.

I agree with the author that's truly something
neither read nor heard before in my life...

And I really love and respect the hard work and dedication of the author
who spend almost 17 years of his life to fully complete this piece of love.

I won't break the surprise that is hidden in every line of this book.
Which comes out of the emotions and feelings of the author...,
because I highly recommend it to you to read it. And believe me you
will love this book, you will fall in love with Charles and Harmony,
and somehow you will understand Harmony's perspective.

Thanks!
Regards!

(((((((((((((((((((((((((((((((((Rated 5-Stars))))))))))))))))))))))))))))))))))





-----------------------------------------------------------------------------------------------------------------------------------------------------------------------------------------------------------------

212 review is by lakshmi_priya12 on 1/7/22 - (India)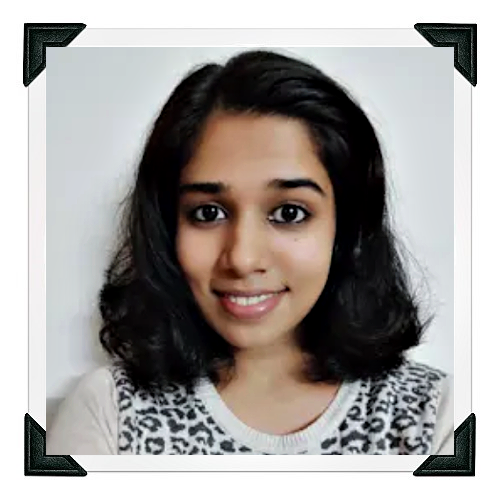 Artistic, bold, and unconventional.

The Embryo Man is a bold attempt by the author Charles Pendelton of the love story
of Charles and Harmony. This story is set in the 1970s, and just like the author tells the
reader in the beginning, it is truly an unconventional story, and the reader should have
an open mind. The novel unravels an intense and sophisticated romance between a
child, which is Charles, and a teenager, Harmony.

It is unlike any other romance novel where one has to keep an open mind throughout
the book as the love expressed by these two people transcends many typical categories
of our current world. While reading the book, I got to ask myself how would romance be
without all the boundaries that are predetermined as unwritten rules and/or written rules
in our modern society and how we would truly perceive and give love. Honestly speaking,
the book did make me uncomfortable in a lot of instances because the author has explored
and stretched the boundaries of the love we perceive in today's circumstances.

But, I cannot say that the love expressed is somehow "dirty."

Also, since the story is set in the 1970s, it is a refreshing and nostalgic experience while
reading the book. I understood we could never go back to a time like that as we have
completely delineated from the past. Expression of love at that time was certainly much
different and rather intimate I would say as I relished the exchange of letters between
Charles and Harmony. On the other hand, the story also explores the interaction between
two completely different cultures.

Although being a little boy, Charles truly has the mind of an adult. This puts Charles as well
as the reader to experience this contrast of having mature thoughts in a child's body. We can
see the dilemma that Charles has when he navigates through his relationship with Harmony
as he has such intense, erotic, and sensual feelings, yet he is still a little boy. It really took me
aback how Charles had a deeply felt and should I say divine love toward Harmony.

The expression of Charles' love by the author was indeed poetic and artistic.

The novel takes us through a roller coaster of emotions, and the story ends with a tragedy.
Sometimes, it made me wonder whether is it possible for a child to experience such a vast
range of emotions, or have we repressed emotions due to standards of society? I appreciate
the courageous attempt of the author in expressing such a controversial take on love and
emotions. I also thank the author for letting me read his book, and I had a wonderful experience.

Overall, the novel is unconventional and authentic and lets you explore your beliefs. It stretches the
boundaries and limitations in expressing love and is something unlikely in any other romance novel.

(((((((((((((((((((((((((((((((((((((((((((((Rated 5-Stars))))))))))))))))))))))))))))))))))))))))))))))





-----------------------------------------------------------------------------------------------------------------------------------------------------------------------------------------------------------------

213 review is by salmalazrak on 1/7/22 - (Morocco)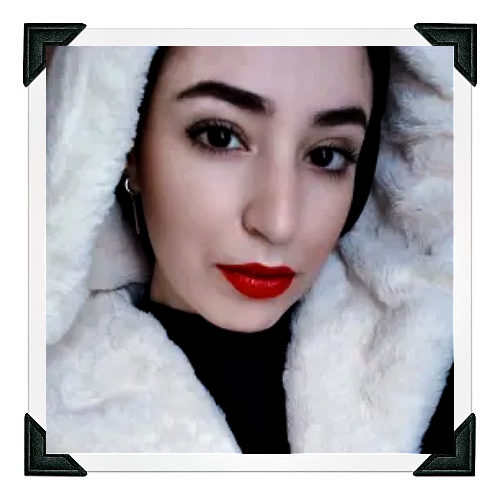 The Embryo Man by Charles Pendelton is a romantic book that introduces the
reader to the author's epic love story with Harmony throughout the 1970s.

For readers who are interested in this book, you should brace yourselves
because this book will take you through a rollercoaster of emotions. I admit that
when I started reading the first chapter, I expected this book to border on typical:
childhood friends falling for each other and having their happily-ever-after.

I was wrong.

However, I have to say that the uniqueness of this story borders on uncomfortable,
especially when it comes to the erotic scenes. I'm a big fan of erotica, so it's not the
erotic part that I have a problem with, but more like the explicitness of it considering the
main character's age, and that the narration is from a kid's point of view in those scenes.

Other than that, I can say that this book was fun to read.

I found scenes where Charles did his best to impress Harmony to be very cute. I also
liked that their relationship had evolved at a considerably slow pace as I'm a huge fan
of slow burn romance novels. The ending was very unexpected, which was intriguing.

It's not often a romantic book catches me off guard.

One last thing I may add is that I really loved the author's writing style.
It was easy to understand and yet not too simple to call it boring.

(((((((((((((((((((((((((((((((((Rated 3-Stars))))))))))))))))))))))))))))))))))

-----------------------------------------------------------------------------------------------------------------------------------------------------------------------------------------------------------------

214 review is by ckrishcrv on 1/9/22 - (India)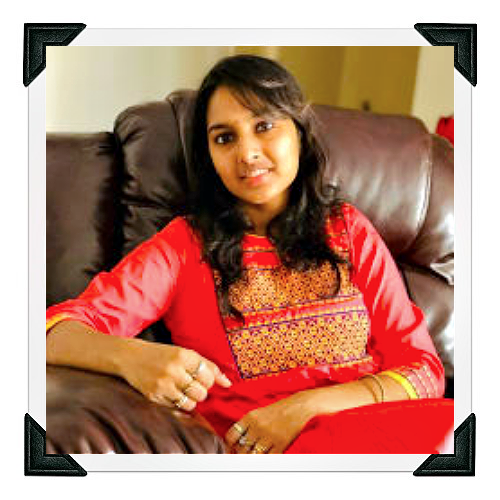 This fabulous and mesmerizing book 'The Embryo Man', packed with happiness,
agony and love, takes us on a journey to the 70s and gives us a real-time experience
of living in that era.

This writing is like a precious treasure of memories–something that can only be
perceived–which not everyone would try to share. These indescribable memories
and feelings are generally cherished in one's dreams and carried till one reaches
the grave. I am sure many would be able to relate to this love story and would
appreciate the author's courage to reveal it to the world through his book.

The title of the book is apt as it shows how a small boy, who is both lucky and
unlucky to have experienced this love with varied emotions at a very young age,
matures through his love. Harmony, the love of his life, has come back to life
through this perfect and brilliant cover page. The author shows his skill in rendering
the fleeting moments of life. This is a poignant reminder of the transient time, and it
leaves a deepening furrow where no one has ever been before.

The beauty of Harmony has been very elegantly depicted, which makes one imagine
that such a woman really exists, more so in the context of Indian traditional women.

The description of Harmony does instil in one's mind the need to revisit in dreams,
making it worthy to be shared and understood. The significant aspect of the beauty
mark below the left eye has added more flavour to her complexion. The gratissimum
leaves the readers more astounding throughout to know how this journey of love ends.

The author has penned down this brilliant piece of art depicting the true meaning of love
and its purity, rendering this directly from his soul. As I was reading through the lines of the
book, joy filled my heart and also tears welled up in my eyes continually. Calling it just a love
story would be underrating it; it is the author's life that has come to reality through his choice
of suitable words reflecting his emotions and excruciating pain towards the end.

Harmony may have left this physical realm, but she will remain immortal in the hearts of
all through this masterpiece. The love portrayed is beyond religion, age, culture, time and
imagination, and Charles has proved that love exists and lives on even after death.

Reading this book is an absolute delight and truly deserves to be read, not just once!

((((((((((((((((((((((((((((((((((((((((Rated 5-Stars)))))))))))))))))))))))))))))))))))))))))

-----------------------------------------------------------------------------------------------------------------------------------------------------------------------------------------------------------------

215 review is by shanaiya99 on 1/9/22 - (India)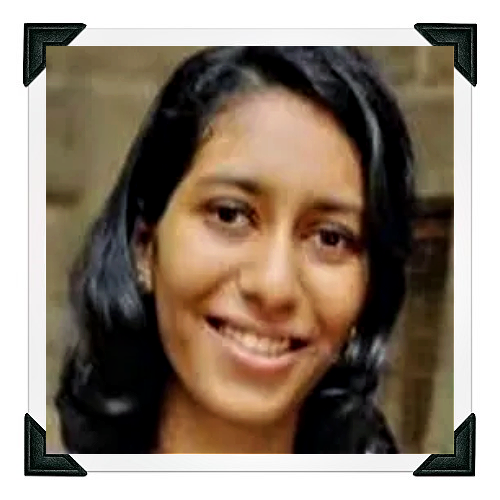 The Embryo Man by Charles Pendleton is in no way an ordinary book.

Written as a memoir, the author seamlessly joins the past and present to
transports the reader to another place and time made hauntingly beautiful by long
cherished memories. An unconventional book with an original story, the author
doesn't subscribe to clichés but retells his own story beautifully and uniquely.

Snippets of a time gone by, the author leaves the reader reminiscing as the
author details his childhood neighborhood, memories of his family, the collapse
of his parent's relationship and even how the weather oscillated. Pendleton skillfully
recreates a world where everything was simpler. A world where technology doesn't
reign supreme keeping us captive in a prison of our own making.

The Embryo Man is an amalgamation of journal entries, notes and memories of
the past. Told from the perspective of a child, the book draws the reader in with
the author's musings, both as a child and as an adult. It tells the tale of a young
child's mental, emotional and spiritual journey once he meets the love of his life.

At a young age, Pendleton details how he met his soul mate – Harmony.

Overcome with adoration he befriends her and over the course of a few years their
friendship blooms further. As the author gets closer to Harmony they form a bond
that is insurmountable to the outside world. She teaches him the intricacies of the
female mind and advises him on how a man must display his love for his partner.

As their friendship turns into a relationship, Pendleton explains how Harmony
teaches him the true meaning of love. The author attempts to grow and mature
into a man worthy of the love of his sweetheart. He is faced with the choice of
being an Embryo or a Man in mind and body and readily takes on the challenge
to mature into the type of man worthy of his love, Harmony.

Described as a love so pure no being within the cosmos could
tarnish it, the author writes wistfully in remembrance of his love.

(((((((((((((((((((((((((((((((((((Rated 5-Stars))))))))))))))))))))))))))))))))))))






-----------------------------------------------------------------------------------------------------------------------------------------------------------------------------------------------------------------

216 review is by shivi_puri on 1/10/22 - (India)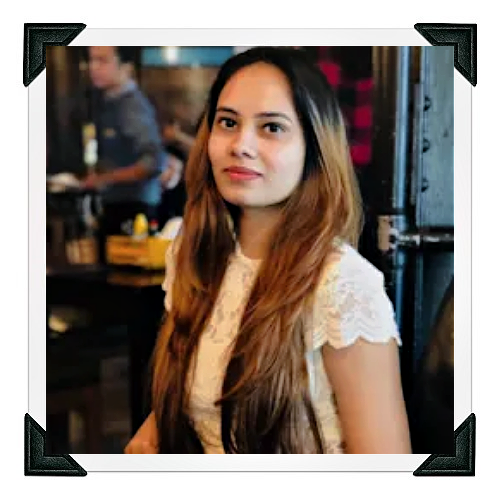 When I was offered to read this book, the first thing which intrigued me
was its title and I am sure it piqued interest in lots of other readers as well.

The embryo man at times is a lovely insight into a child's heart who has fallen
deeply into not just an ordinary love but a love that has obsession, passion,
innocence, and wildness altogether. At the same time, it is also a bit shocking
for the 'conservative' readers because there were no inhibitions that were kept
while writing this book. The author clearly has poured his heart out into writing
this book, into revealing to the whole world about his love, his relationship with
a girl who was older than her. I do wish that Charles's story didn't have such a
tragic ending rather it would have been amazing if these two wild lovers could
spend more time together and live their dreams as they desired.

Harmony came like a breath of fresh air in Charles's life.

I say this with the utmost respect because Charles's childhood was not a great one.
He was surrounded by parents who had continuously a broken marriage and in fixing
their marriage they forgot about their child their only child. Harmony, however, gave
Charles the love the attention which he deserved. In contrary to Charles's viewpoint
I do believe that Charles loved Harmony more than she may have loved him.

When Charles told me that this book should be read at the reader's own risk
I didn't pay much attention to it however as I dived into the book I understood
what Charles meant by it. If you are a reader who is looking for a book that
challenges your perception and your beliefs and which may start a war within
yourself you should go for 'The Embryo Man' undoubtedly.

Thank you Mr. Charles Pendleton for letting the world
into your private space and giving a peek into your life.

((((((((((((((((((((((((((((((Rated 4-Stars)))))))))))))))))))))))))))))))






-----------------------------------------------------------------------------------------------------------------------------------------------------------------------------------------------------------------

217 review is by piya05 on 1/11/22 - (India)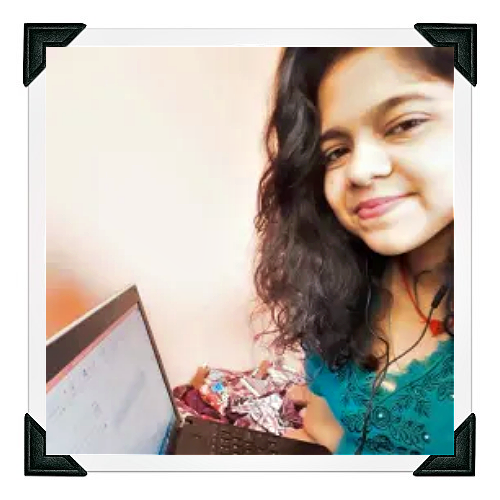 "Pure love is rare to find and Embryo Man is filled with it - Fell in love"

Love comes in all shapes and sizes and can happen to anyone at any age,
and "The Embryo Man" written by Charles Pendelton is the biggest and the
most beautiful example of this.

The story begins with Maya (Charles's girlfriend) finds his journal and as he puts it
in the books opens the pandora box that would change his life. The writer is careful
enough to warn us of what was coming because the story is somewhat controversial
since a young boy (7-8 years old) falls in love with a teenage girl much older than him.

Age difference is not a big deal these days, but we consider children to be very
innocent and hence might find it uncomfortable to see or read about them falling in
love, but I found the book to be very comforting and heartbreaking at the same time.

We know from the very start that Harmony has passed away and in spite of knowing how
the story is going to the writer captivated me to root for the young innocent lovers from
the very start. In the first Chapter Charlie meets the love of his life Harmony and is immediately
mesmerized by her beauty. The way this scene is described gave me goosebumps because it
is neither lustful not mature. The innocence of the child is kept intact by the writer and scene is
beautifully written. Harmony is elegant and tenacious but her past experiences with men have
given her some pretty nasty scars and the innocence of Charles helps her heal.

Charles immediately develops intense feelings for Harmony and struggles with them as he is
aware that there is a age gap between them that cannot be neglected. I was very impressed
with the way, the author has kept us inside Charles mind through out the book and helped us
see the world through his eyes. Harmony at first resists but eventually falls for Charles seeing
his tender heart and innocent love.

The love story goes through many ups and downs through the book and many instances it
is perfectly clear that the age gap is playing a huge part in their relationship and the most
heartbreaking scene in the book is when Harmony opens her heart up and accepts that she loves
him and wishes that if she was of age she would marry him. She wants him to be her husband.

Love last's forever but lovers don't and this is described perfectly in the book. The book comes to
its end and Charles has to face the reality which he was running even when he didn't know about it.
Harmony is diagnosed with cancer and for his well being she goes away from him and lets him have
his life. The pain in the author's voice is evident and scene is described perfectly. The story comes to
an end at a heart crushing yet very satisfying point and I had tears in my eyes when I kept it down.

The story has perfect pace and vocabulary. The author is very careful with his use of sentences
and always describes Harmony with love and respect even in intimate scenes.

The book, however, sometimes can make readers uncomfortable in the intimate scenes and
especially in scenes where Harmony dominates Charles by spanking him. Dominant and
Submissive relation is purely based on consent and the consent seem to be missing here
since the boy is too young to decide what's right and wrong for him, but Harmony's love for the
boy can be seen most times in the book which makes that part look weak and not worthy noting.

I would like to conclude stating that the author has done a marvellous job in bring out innocent
and pure love in all the turmoil. I fell in love with the book and would keep in my top favorite list.

((((((((((((((((((((((((((((((((((((((((((Rated 5-Stars)))))))))))))))))))))))))))))))))))))))))))





-----------------------------------------------------------------------------------------------------------------------------------------------------------------------------------------------------------------

218 review is by suvechhamirkap on 1/15/22 - (India)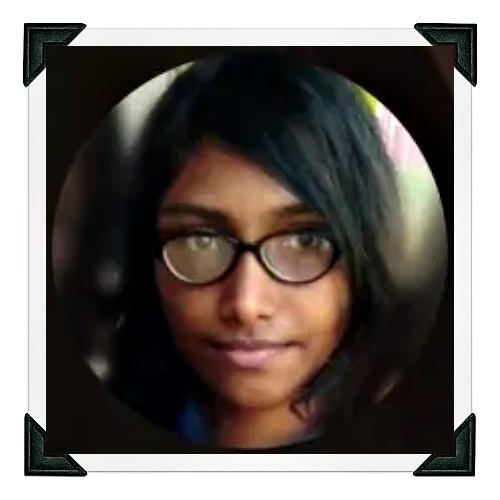 The book is one of its kind for me for I never ventured beyond light hearted romance
books and had similar taste in other genres. But it kind of forced me changed my
stereotypes and made me realize how stupid it was of me to stick to something the
society crafted to suit it and to make everything go according to its mechanism.

It declared war against so many things I considered true all my life.

I think it was definitely a good read, I would definitely be going back to some of the pages
where some literary and poetic inusuations touched my heart or sparked my interest.

I would be going back to read the childish moments you two had where everything
was so innocent and cute, whenever I'm feeling down. Yes, I prefer a love story that is
innocent. I really liked the sweet little things you did for her- like remembering her birthday
and buying her cards and flowers, listening to her patiently and never forgetting to shower
her with praises- I can assure you these are the things that can win most females' hearts
(you got to exclude the gold diggers).

I didn't realize the intensity of the taboo when I was reading the gratisssimum, maybe I was
too eager for my first order and overlooked it, or maybe I'm just too young and inexperienced
to have noticed this I thought I'm completely fine with inter-racial love stories and no matter
how big the age difference is, it's not like I can't be broadminded. But the real test of my broad
mindedness was just coming up. The book started off great but slowly when I saw the direction
it was going, like most people, I was horrified, disgusted and mortified. The love between a child
and a woman? But I couldn't have been more wrong when I realized I was able to feel the feelings
the author is trying to share, and I almost forgot the inhibitions I had in the beginning. When I left
my stereotypes and went along the flow, I realized I am no one to judge when I experienced nothing
these people did. I'm just a viewer.

When I realized the child was so fascinated with the grown lady, I thought it's okay and who didn't
crush on a handsome or beautiful older person when they were young? But it quickly turned into a
love made of elements more than adoration and affection.

The representation was smooth and touching.
The last two chapters were so artful and full of colors.

It is a masterpiece, the representation, the imagery, the events- everything. I loved the book till half
of chapter 4, my heart felt stifled and heavy reading the last 50-60 pages. It was like I felt the fear the
words told about, I felt the same anxiety the author felt but I also had that clarity about what outcome
was predestined. It was horrible, what you had to go through. I hope nobody faces a fate where they
had to live through the absence of someone they love so dearly. I can still feel the remnants of the
stifled emotions the author's words left in those last pages of the book. The book might have run out
in pages but it still continuing in my mind where certain events and phases play on their own. It was a
wonderful yet painful journey, full of shocks. There are some things that we were never meant to have.

When everything is going too well, it's like the heavens can't bear the common folks' bright
happiness and rush to extinguish it. Anyways, this is life. There's no other way around.

((((((((((((((((((((((((((((((((((((((((((Rated ?????)))))))))))))))))))))))))))))))))))))))))))


Hi Charles, when I started reading the book, I recorded my
feelings and reactions to each chapter. This is how they go-

Ch- 1
It is fun and interesting. The author's shenanigans and childish yet mature thoughts
are a delight to the mind. His interactions with Harmony are so playful and light with
a hint of hearty joy that all seem so comfortable and chill. Harmony is a really beautiful
woman and being from Indian descent, what else could be expected?



Ch- 2
He tried to be the adult Harmony needed by behaving like one ( aww so sweet ). Harmony
was lovely, kind, intelligent but very lonely. ( Charles was lonely too. He had no friends and
his parents had no time for him, except for work and fights. ) When he asked why she doesn't
have a boyfriend, she answers she's fed up with them, that they are uncaring and impatient
when she seeks the opposite in the person she wants to love. It seems like Harmony was quite
defensive and insecure and didn't let the author in at first but eventually his wit and charm
allowed him to find a way in to weave into her heart.

His longing for Harmony intensifies so much that its unhealthy. He wanted her to remember him
while she was working, to sing to him, to kiss him. Each action of Harmony sent his heart fluttering
and longing for more. He thought it was called love. But Harmony kept treating him like her little
brother which hurt the him a lot and made him feel discouraged as he was not only attracted by
her beauty but also due to her personality, wit and charm.

Ch- 3
Symbolic dreams that reflected his inner desires and fears. We all have those dreams where
everything seems going to be against u and they usually happen when we are really insecure
and afraid of losing something we value dearly. The feeling of helplessness anxiety seeping
into your bones is not a good feeling.

He feels indignant and dissatisfied with the norm that says that a perfect man definition is on
a whole different level than what the author is presently. He says the only thing that makes
two people perfect for each other is the love between them which I find to be quite true.

Ch-4
It's really astonishing that the author being so young takes so much care regarding the birthday
card as his anxiety continues to spike the whole day so he prepares for every possible thing that
could go wrong and thinks of ways to sneak it under his parent's notice without any repercussions.  

I really like how the element of change with time is portrayed so perfectly, with required amount
of nostalgia and lament. The author realizes many things in his journey with Harmony due to her,
faster than his peers. He credits Harmony for this. Such a gentleman is rare to have who isn't eager
to gobble up all the credit for himself, who praises and spoils his lady to the heavens and even has
the patience to hear her out. Sigh!

I think Harmony had her own psychological problems to deal with.
That's why she had such mood swings.

Any customary ritual or body purification I would have gladly undergone to be accepted in the eyes of
her parents and adored as their own, but nothing I could do, or say, or even think, could ever change
the fact that I was different from her. –

Indian parents have such a mindset that is almost impossible to change. Though child marriage was a
common thing till the early 2000s, but it was the other way around- the man being much older than the
girl child. The age difference can be as big as 50 years and the girl child can be as young 2 years old.
In your case, if her parents had gotten any whiff of what was going on, they would have thought it was
so blasphemous that they might have gone as far as disowning her, considering how liberal they are
judging they haven't forced her into marriage until then.

The pain the author faces when harmony's relatives came to visit her and he wasn't able to spend much
time with her and the humiliation for not being chosen over her relatives and the betrayal and the implication
that harmony might be ashamed of him just broke his heart. He was still a little boy and still he tried his best
to behave like a grown up in such a situation. He even says he was going live in that miserable state just
after a few years due to the events that unfold in the future. My God, that's a horrible fate.

Ch- 5
I think he has one of the most colorful dreams a person can have. Such bizarre incidents
happen that I can't decide whether to laugh at their incredulity or marvel at their uniqueness.

Wow so many Indian references! Feels good to see someone loving our culture's food.



Ch- 6
Oh my God… poor Harmony, I'm so sorry she had to experience that. No girl deserves such a fate.
Some men are just such beasts in human hide. There is nothing I detest more than a person who
uses his or her strength against someone who is physically weaker than them. I detest bullies, the
husbands who beat their wives and the parents who beat their kids. They are such despicable people.

Ch- 7
This is giving me mixed feelings. The effect the mushrooms have is a little too much like drugs.
It scares me yet I couldn't stop myself from wishing to have such an exotic experience myself.

Ch- 8
Oh so this is how the title of the book came to be- The Embryo Man! Amazing!

It feels like for him to grow up faster, Harmony gave up her years to fulfill his wish. The light left from her
to reach him. Watching Harmony so lively and cheerful in all the chapters until now, it feels so miserable
to see her so sick and weak. It feels like someone I knew so well was becoming withered in front of me.

Epilogue
I hate this part. This is because I felt the anxiety the author felt, my heart felt stifled and even though
I could already guess the outcome, my heart kept coming up with excuses to deny the obvious. I too
wondered how lonely she must have felt to be on her own when being so sick that moving around
becomes difficult. This chapter made me cry. But I can't help but feel like this is the most fragile part
of the book. I still remember how the journey started, I never wanted it to end this way.

The symbolic dreams made it so much more haunting. I feel miserable for Harmony,
bad for the author and this leaves me scared to love anyone so deeply. I ask myself,
"Can I bear such departure of someone I love so dearly?"

-----------------------------------------------------------------------------------------------------------------------------------------------------------------------------------------------------------------

219 review is by sohinix on 1/18/22 - (India)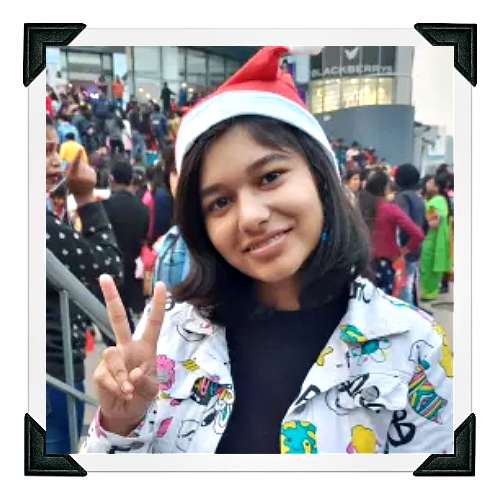 Based during the 1970s 'The Embryo Man' by Charles Pendelton is one of those books
that snags your attention from the very beginning of its plot. Reading the Gratissimum
grabbed my interest with its writer's extremely well versed and inspiring writing style.

The book is structured so that I was presented with vivid images of the events with every
minute detail it describes throughout the entirety of the book. It's storyline is one you don't get
to read every other day in the genre of Romance. It's terrifyingly real and tragically excellent.

Standing high on the alter that proves love really has no barriers, 'The Embryo Man' takes us
deep into the journey of Charles, the writer himself, as a young boy. As I delved deeper into
the young boy's innocent world where he falls for an women much older than his tender age,
a different language of love was introduced my way. The young love of a six year old child
when reciprocated by his older love interest, it told me a tale that was unconventional but
with beautiful narration full of true love, affection, insecurities, eroticism and tragedy.

In society's standards, some might find the story disturbing, as it presents not only emotional
but also physical intimacy between two innocent lovers who are so in love that they break many
barriers in their love's wake. It doesn't just skim through one's feelings of love but rather describes
the whole sweet, enthralling process that love is. Although, the feelings the book talks about are
all felt by rather young individuals, the book reflects the writer's maturity even at such an age with
how deeply and wholeheartedly he deals with his ever growing emotions for Harmony, his neighbour.

Just the right amount of peek into Charles' own family life also indicates how his parents' marital
conflicts affects the young boy who ends up finding the affection he craves from his older neighbour.

The mention of every other character in the story plays an essential role joining the story to its reality
touched roots. Although, unique in its own right, the story is based on a simple plot but with such an
intense emotional journey full of growth that some may find it hard to digest. In my personal experience
of reading the book, I found that it was not a story I would have been able to take in in one sitting.

I had to stop at several parts and continue after few hours of intervals, just to understand the events better.
I did grow a bit uncomfortable when going through its physically intimate sections as the knowledge that this
story is very much a real happening played a role in driving me closer to the characters in a strange way.
The ending of the book had me fall into an emotional state as I felt Charles' loss in my very heart. It was
like waking up from a beautiful dream that could only exist in a world far from this rule-bound one.

Harmony's death was an unexpected tragedy that somehow managed to intensify the whole
experience of reading the writer's personal thoughts in form of well arranged words. I have
felt the insecurities of a young child about his age gap with his lover, the glorious feeling that
innocent love is, the fear that creeps into your mind at the thought of losing such love and the
permanent scar of sadness that losing one's love leaves behind its wake.

This book was a wholesome experience for me; one that has left an impact on my own life
with the writer's views now staining my own.

(((((((((((((((((((((((((((((((((((((((((((((((Rated 5-Stars))))))))))))))))))))))))))))))))))))))))))))))))

-----------------------------------------------------------------------------------------------------------------------------------------------------------------------------------------------------------------

220 review is by meenaansari on 1/20/22 - (Pakistan)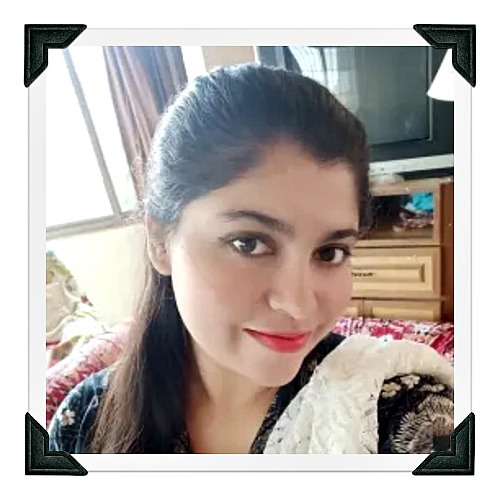 The "Embryo man" is a mesmerizing blend of tender romance, delicate emotions
and teen-age hardships in love. The novel has the autobiographical element
because it represents the real life story of the writer, Charles Pendelton.

The protagonist of the novel is a young boy who intensely loves an Indian girl
named Harmony. His innocent affection melts the heart of the beloved who is
already wounded by her past love life. The writer has beautifully portrayed their
bond as a mix of fervent feelings, sweet joys, uncertainties, hurtful twists and
painful disunions. The story is carved in such a captivating way that readers
feel to have lived and rejoiced the experiences of two young lovers.

The tone and diction of the entire novel is very fine and subtle. . The dialogues
are powerful, crispy and enthralling which deeply reflect the intense involvement
of two main characters. Charles is seen highly fond of Harmony's caring nature
because the young boy himself is soft-hearted and kind.

In the character of a young boy who endeavours to seek amour of his beloved, the
writer implies that love is the basic want of human being. When a little boy discovers
his puberty bloom, he naturally becomes the seeker of a true, secured love. Charles
is that young, passionate lover who is ready to do anything for Harmony.

The novel has a classical and philosophical literary style in the romance genre.

The writing is garnered with real human emotions and style is highly sublime.
The novel represents a classical and philosophical literary style in the romance
genre. 'Detailing' of scenes has been a distinguished feature but at the same
time, some part of the novel seems to be excessively elongated.

The "Embryo man" as the title suggests, depicts the feelings and 'metamorphosis'
of love life of a young boy. His pure feelings 'hatch out' from utmost purity and
develop to the fullest in a very dramatic way.

((((((((((((((((((((((((((((((((((((((((Rated 5-Stars)))))))))))))))))))))))))))))))))))))))))

-----------------------------------------------------------------------------------------------------------------------------------------------------------------------------------------------------------------

221 review is by cmgovender on 2/4/22 - (South Africa)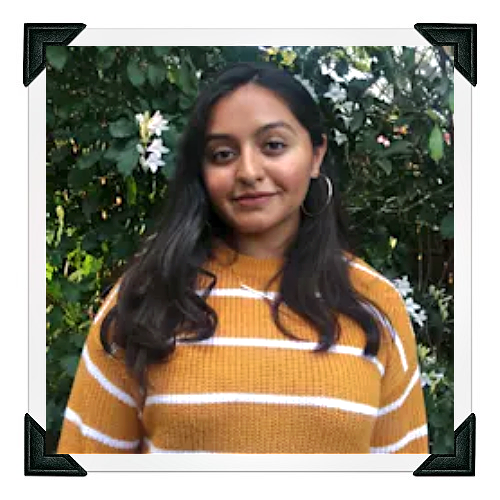 ** spoiler alert ** The Embryo Man is a heart-warming and unconventional
true story about a young boy's first love. Charles Pendelton falls head over
heels for his enchanting neighbour, Harmony, at six years old and recounts
the tale of their relationship in this memoir with over 40 years of hindsight.

Readers will journey with the pair as they navigate the
passions and challenges of a secret (and illegal) love affair.

Pendelton is a skilful writer. The language he uses is beautiful and his
descriptions are vivid. The story pacing is fast enough except for the
occasional scene that seems to drag on, such as some dreams. The
unique story gripped me from the beginning and kept me invested
in the well-developed characters of Harmony and Charles.

There may be some common themes and/or tropes that are found in
romance novels, such as the secret romance, but I have never read a love
story like this before. The Embryo Man is a hard novel to put down because
it is so unconventional. One cannot imagine what lies on the next page.

Definitely an excellent novel to pick up if you are looking for something you
have never read before, but be warned, this story is rather controversial.

Although Pendelton has gifted us with a rare quality of steamy scenes, the 12 year age
gap between Harmony and Charles, and the fact that Charles is still a child at the time,
left me feeling queasy rather than breathless. The introduction and gratissimum cannot
fully prepare readers for the story they are going to digest. It is very real, raw and graphic.

The emotions will hit you almost as hard as the erotica,
all while challenging your morals and view of life.

Overall, The Embryo Man was an interesting read, but it's not for everyone.

While I am glad I got the chance to read something so well written and unique, some
aspects of the story mortified me. It had the elements to make it great, but I could not
wholly enjoy the story, knowing that both partners were not consenting adults.

(((((((((((((((((((((((((((((((((((((((((Rated 3-Stars))))))))))))))))))))))))))))))))))))))))))




-----------------------------------------------------------------------------------------------------------------------------------------------------------------------------------------------------------------

222 review is by kanchanninawe on 2/8/22 - (India)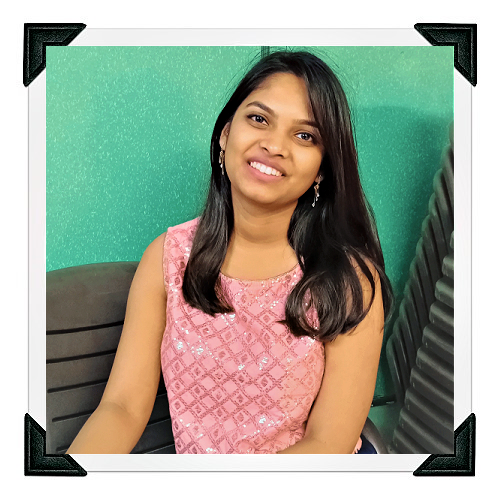 Writing and storytelling is such an incredible and powerful art that it allows and
engulfs the reader to feel certain kind of emotions and this book has again proved
it right. It is one of those books which has an extremely captivating story that it is
hard to keep the book down, but it is also not one of those usual love story that
you come across everyday. The book is unique in its own way and the story lives
in the mind and heart of the reader even after you finish reading the book.

Author has an interesting style of writing that the reader stays hooked until the end.

Though in second quarter it feels like it is bit stretched and portions feel repetitive
in some manner, the writing is engaging and captivating. The literature is easy to
understand and the sensual scenes are so incredibly and beautifully described.

The joy and happiness of being in love with your soulmate and the agony of parting
away with them, such strong emotions and pain which are hard to describe in words
can be felt through the writing, true love can be felt through the writing.

True love has no boundaries. Breaking the barriers whether its age, race, religion,etc.
that the patriarchal society has forced upon, this book makes us rethink 'Whom should
we love?'and 'How should be loved?', because after all love is love.

Pointing the patriarchal attitude of men towards women and how it has a drastic
impact, right for equal partnership, dignity and respect is brushed upon. A strong
woman character is honestly presented and her demanding equality whether it is
in having control or partnership in love is inspiring.

This heartfelt slow-burn romance left me in tears and I felt grateful to have read
this book. I hope everyone gets to read this piece of art and feel the love.

((((((((((((((((((((((((((((((((((((No rating is given)))))))))))))))))))))))))))))))))))))





-----------------------------------------------------------------------------------------------------------------------------------------------------------------------------------------------------------------

223 review is by suhanyo_0 on 2/20/22 - (India)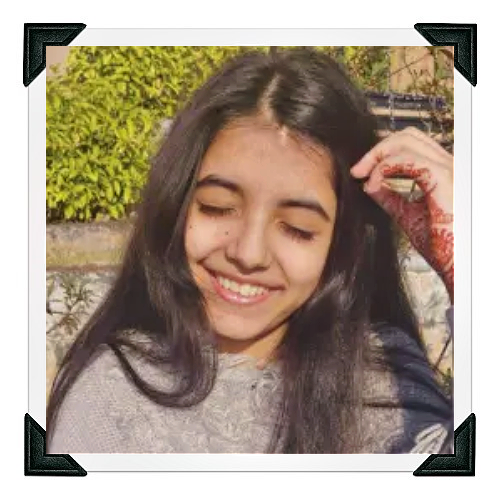 this book has been a rollercoaster ride for me i started reading and was pretty
surprised knowing its about a young boy falling in love with a grown woman.

i anticipated it to be about unrequited love but when harmony reciprocated the
writer's feelings it made me a bit uncomfortable to be honest because for me
the age difference and the writer not being an adult was quite disturbing but as
the story progressed and the beauty it was written with i was hooked.

Though at some points the timeline gets a bit confusing as the writer is writing from
his old journals and memories, it was portrayed beautifully. I actually got a slight hint
of the climax because of the sense of foreboding i was feeling but it still shocked me
and made me cry so much the love they shared was truly the purest of loves and i
truly hope no one has to go through the pain the writer went through because even
if i can never understand what the writer experienced, it awakened some fears in
me of losing my love and i cannot even in my worst nightmare imagine to lose her.

In conclusion this book was something that made me question my morals, the line
between whats right and wrong, whats the meaning of true love and overall life.

((((((((((((((((((((((((((((((((((((((Rated 4-Stars)))))))))))))))))))))))))))))))))))))))





-----------------------------------------------------------------------------------------------------------------------------------------------------------------------------------------------------------------

224 review is by saipriya191 on 3/5/22 - (India)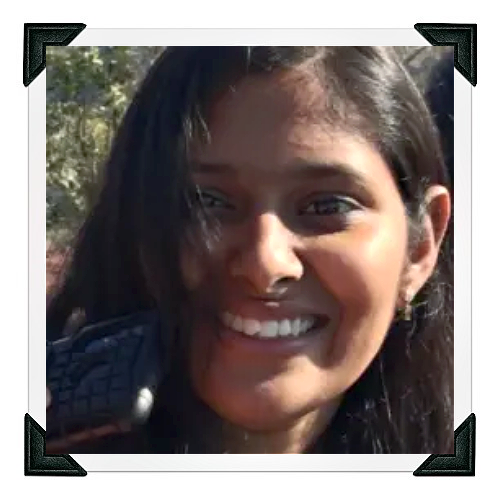 THE EMBRYO MAN written by Charles Pendelton is mentioned as author's story .
It is a unconventional story where young child Charles first crush harmony turns in
to love of his life . It is well written story of innocent young boy experiencing true love
and going through all the emotions involved . It is has young boy struggle to impress ,
satisfy ,love the girl unconditionally . which is not just happily ever after story but it
has to face the social norm's , society , age barriers , true love , fear , lust , jealously
and even pain , agony which comes with separation forever .

It takes place in 1970's where a young boy Charles intrigued by the new neighbor
harmony was keen about meeting her . The first meeting of the them led Charles like
her and just to be close to her he offered to be a friend and harmony graciously agreed
and journey has begun as friends . By the passed the bond grown stronger and Slowly
Charles has just started to love harmony in every possible . It was a struggle for Charles
to deal with his feeling as he couldn't confess them . All he could do is flirt with her and
praise her whenever he could . When he was going through all this a bad dream did its part
which led to first kiss of harmony and Charles its then Charles confessed his feeling with
rolling tears with honesty and true love and that,s what harmony fell for honest and true love .

Charles was a young boy but far more mature , loving , caring . He could do anything for
his love but at times struggles with young boy and man's mind . Days are passing they did
everything they could manage and do for each other , with each other and just being there .
They lived love in every possible way and hoping to live together officially in future and
getting old with each other but destiny has played its own game to separate them .

It is incredible love story of two pure soul's . Every part of the story is well written and
well described with poetic approach . It has incredible explanation given about women
wants, needs, respect , love they deserve in harmony words to her prince Charles .

There quite good amount of dreams Charles go through are overly explained and discussed
that would make the reader turn pages to next . With less amount of dreams the story must
be much more crisp .

It's a young boys love story written with utmost honesty , by Charles with gratissimum to her
beloved harmony . It explained how Charles fell in love , fought with fears , understood love ,
learning love through harmony with left him with true love for life with agony and pain .

((((((((((((((((((((((((((((((((((((((((((((Rated 5-Stars)))))))))))))))))))))))))))))))))))))))))))))

-----------------------------------------------------------------------------------------------------------------------------------------------------------------------------------------------------------------

225 review is by teodoraichim on 3/19/22 - (Romania)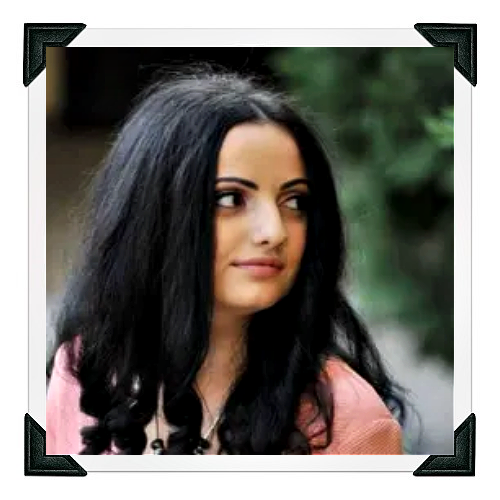 As an avid reader, I have read many things in my short life: from thrillers to
adventures to horrors and beyond that. But nothing could have prepared me
for the emotions evoked by this book.

The way Charles Pendelton writes is trully a wonder, something you can only
experiece once in a life time. Everything feels so full of color, so real, so true,
that it almost hurts, and you dont even realize the moment you are stuck in its
vivid nets. To say this book is an emotional masterpiece is an understatement.

This is not only a love story.

What started as a childish crush turned into one of the purest and greatest love stories
I've ever read, one that transcented everything we know as humans. The emotions and
love felt by this boy were greater than what most adults will ever feel. I must admit, it
felt strange in the beggining, mostly because I just couldnt understand it.

Now that I've finished it, there is one thing I know for sure: that soulmates exist, and that
they are in the form of Harmony and Charles. Over its course of the novel I felt myself get
so close to the characters and their heartwarming story, that it felt like I knew them, maybe
like friends, or even like a part of myself I never knew existed.The way Charles describes
Harmony is so beautiful, and I know every women wishes to be looked at like this at least
once in their life. She takes over his life, his senses, his everything, and he cherishes and
respects her for it. His level of maturity is something I never seen before, and it just struck
me how good he was with her. I love how her culture and heritage is integrated in who she
is as a women and how it only makes her more beautiful in his eyes. Their happiness as a
couple is almost palpable, and its a joy to read about every of their moments together.

The thing that makes this love story even more tragically sweet is how even from the beggining,
everything was against them: age, ciscumstances, life, fate. Fighting it all, they found light in the
darkness, in a love story that felt doomed even since the beggining. As much as I hoped to see
the story come to a happy ending, life isn't like this. We must accept the beautiful, the amazing,
the ugly and the real all at the same time if we want to be able to live as best as we can.

This book took my breath away in the most gorgeous way and I am happy I've had the oportunity
to learn from it. Its unconventional, bold, but this is what happens when an author just lets his mind
pour on the pages: you get to see everything and feel everything to the fullest, even its not what you
thought, even if you don't like or approve it. Its poethic, full of metaphors that strike your heart and
it is different from whatever you will ever come across.

((((((((((((((((((((((((((((((((((((((((((((((Rated 5-Stars)))))))))))))))))))))))))))))))))))))))))))))))

-----------------------------------------------------------------------------------------------------------------------------------------------------------------------------------------------------------------

226 review is by masoodbakhtawar on 4/13/22 - (Pakistan)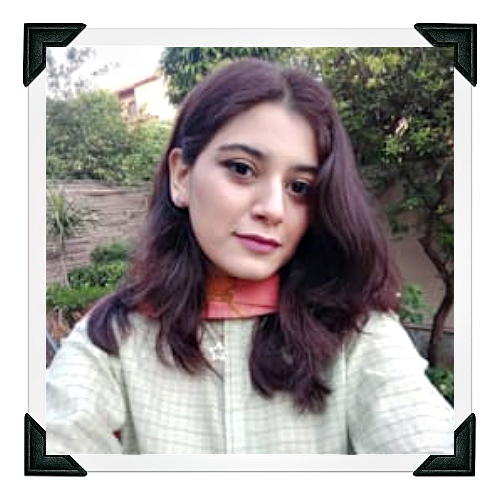 The embryo man raised tones of questions in my mind and gave me
much more than required answers to them as i got on with the book.

Charles pendelton has written with such devotion that such a taboo considered
topic was super intriguing for me. If i talk about the story itself is a very basic story
in the start, the starting phase of any love story. But as we get on with it we find
ourself glued to it, dwelling upon it all the time. I consider myself a slow reader
but the book had so much to learn from about love and devotion that all i did
for the past few days was reading it only.

The best part of the book were the dreams and how beautifully they linked to the reality,
the little hints of future we get to maze out of them were the most riveting thing to do.

The writer have the knack of combining ideas and contraints. And the beautiful
thesaurus used by the writer had me picturing Harmony's beauty at everytime
Charlie was mesmerized by it.

In short this is a book that some or we can say a major part of readers find to
be very bold and disturbing but as you read on and you must, you'll find the
beauty behind them and how such a disturbing thing can woee you out.

((((((((((((((((((((((((((((((((((((Rated 5-Stars)))))))))))))))))))))))))))))))))))))
-----------------------------------------------------------------------------------------------------------------------------------------------------------------------------------------------------------------

227 review is by fleurnight on 5/10/22 - (India)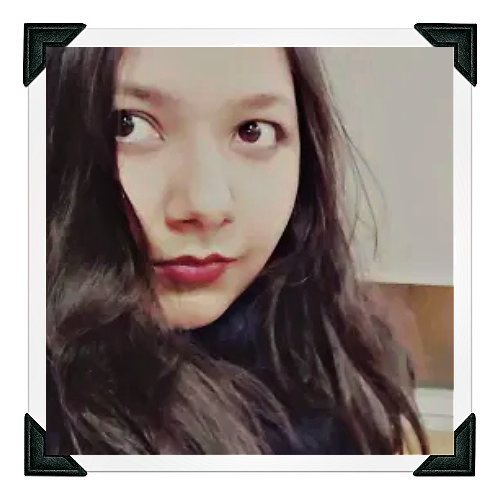 This is a story, which is what as a reader we are accustomed to and what we
usually seek out in books. But this is so much more, is what the author assures
us as soon as we begin The Embryo Man. In a move that is simultaneously jarring
and inviting, the author – or rather the author-voice – divulges his writing process
as well as what can be understood to be the personal details of his life.

Though the author-voice warns its potential readers about reading the book due
to what's described as the "extremely controversial nature of the book", it serves
to intrigue the readers more than dissuade them.

The story is set in 1970s Staten Island, where the narrator's younger self first lays
his eyes on the enigmatic beauty that moves in next door. Though the story is about
young love, there are also glimpses of the innocent worldview and wonderment of a
child and their alluring imagination, soft glossy grandmother greetings, disillusioning
disintegration of a marriage, and the all-encompassing cigarette smoke.

At first, it seems like the "controversial-ness" of their love story comes from their different
race - Charles is White and Harmony is of Indian descent. But it is soon revealed that the
love story of the young boy and a teenage girl is not between a 10-12 years old boy and a
13-15 years old girl. Rather the protagonist Charles of a six years old child who becomes
infatuated with Harmony, an eighteen years old legally adult young woman.

This naturally has implications that might be uncomfortable for
some in which case, it is best to heed the author's warnings.

Another note of significance is the time period and the perception of the narrator.

While it has only been five decades since the 1970s, the socio-political landscape
has tremendously changed. Hence, there are some ideas and expressions used
in the text – from the 1970s narrator's perspective – that might not be considered
politically correct by today's standards, mainly the exoticisation and the subsequent
otherness in the descriptors used for Harmony - her skin colour, the Mehendi,
lehenga, etc. Especially considering that the story is told from the child's perspective,
it is best to readjust one's expectations of what is considered ignorant.

After all, a child who grew up in 1970s Staten Island would be unaware of Indian
traditional clothing and would probably assume that henna is actually permanent tattoo.

The book is an amalgamation of "fictional" prose, the author's narration, poetic verses and songs.
Different narrative voices are indicated by stylistic choices of standard, bold, and italics text.

The author's writing style is dominated by purple prose, which I personally enjoy but may
not be everyone's cup of tea. The pacing of the story is quite slow and each dress, place,
and emotion is described in great detail. But as the author himself warns, the book is
about appreciating the moments itself rather than getting anywhere in particular.

So, if you enjoy leisurely pacing and don't mind slow-burn romances,
then this is the perfect book for you.

((((((((((((((((((((((((((((((((((((Rated 5-Stars)))))))))))))))))))))))))))))))))))))

-----------------------------------------------------------------------------------------------------------------------------------------------------------------------------------------------------------------

228 review is by iqrabashir871 on 5/12/22 - (Pakistan)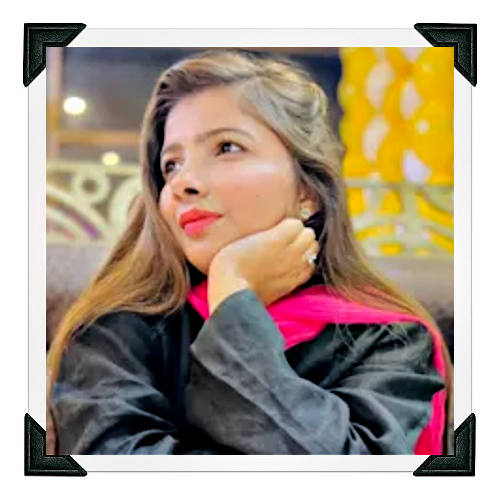 'The Embryo man' comes with a unique combination of the old and modern eras.
The magical world includes the adorable characters named Charlie and Harmony.
Undeniably, the story provides the most realistic vibes you will ever get. Once you
start the book, it will become hard to resist and leave it unread.

The journey describes an incredible relationship between both characters
regardless of age. Usually, the misconception of the age gap blurs out the love.

However, this epic tale has beautifully explained all human emotions. It begins from
the back in 2008. You may find it a bit unique, but that's why you will end up loving it.
Unlike other stories, it is a real-life story that explains the human emotions of a teenage
girl and young boy. The writer has written them in a journal called 'Harmony journal.'

Such a touchy feeling, right? That's the beauty of this erotic book. The gratissimum part
is about the writer's obsession with harmony. While moving along the timeline up to 1974
will bring you back to the past. The reader will feel like living another life along with them.

What else could be better than a beautiful escape from the bizarre world?

So, Charlie lived with his parents and became a victim of love at first sight when he saw
harmony. The exotic Indian beauty just mesmerized him. Soon, they became friends.
However, Charlie has felt more than just a friend. In addition, Charlie's parents were
not like the happiest couple of towns now though it was a love marriage.

The Embryo Man

Meanwhile, the harmony was raised in India, and she moved to her old parents' home.
She doesn't have any friends. Indeed, Charlie is now his only friend. Even after several
years, he doesn't feel any change in his love for harmony. It all started when his girlfriend
found a box of journals. Several written notes from 1970-1974 while he was in harmony.

It eventually took him back to the past.

Charlie was deeply in love with her even from the beginning. However, it took some time
to realize the feelings of harmony. Here comes the twist now. Harmony is 18 years old,
while Charlie is only six. Surprised, right? I was surprised too. But for me, the more
surprising thing is their love for each other regardless of the age gap. He learned
the emotions, including love, passion, and anger.

While enjoying her company, he always tries to do his best in order to keep harmony happy.

He has an inspiring style of choosing the right words to express his emotions.
The emotional bond moves forward with unexpected twists. The only thing that
made me slightly off the page was 'physical activity.' Maybe it's because I am a
part of a society where it's unethical to do such things until a certain age.

However, apart from that, the story is written beautifully and engages the person deeply.

There were moments when even I felt like crying along with Charlie. The sudden and expected
death of a beloved person is something you just can't forget. It becomes like a trauma. No doubt,
the writer has a brave soul who doesn't hesitate to be portrayed in front of the world.

((((((((((((((((((((((((((((((((((((Rated 5-Stars)))))))))))))))))))))))))))))))))))))

-----------------------------------------------------------------------------------------------------------------------------------------------------------------------------------------------------------------