Reviews for Chapter 32 (201-300)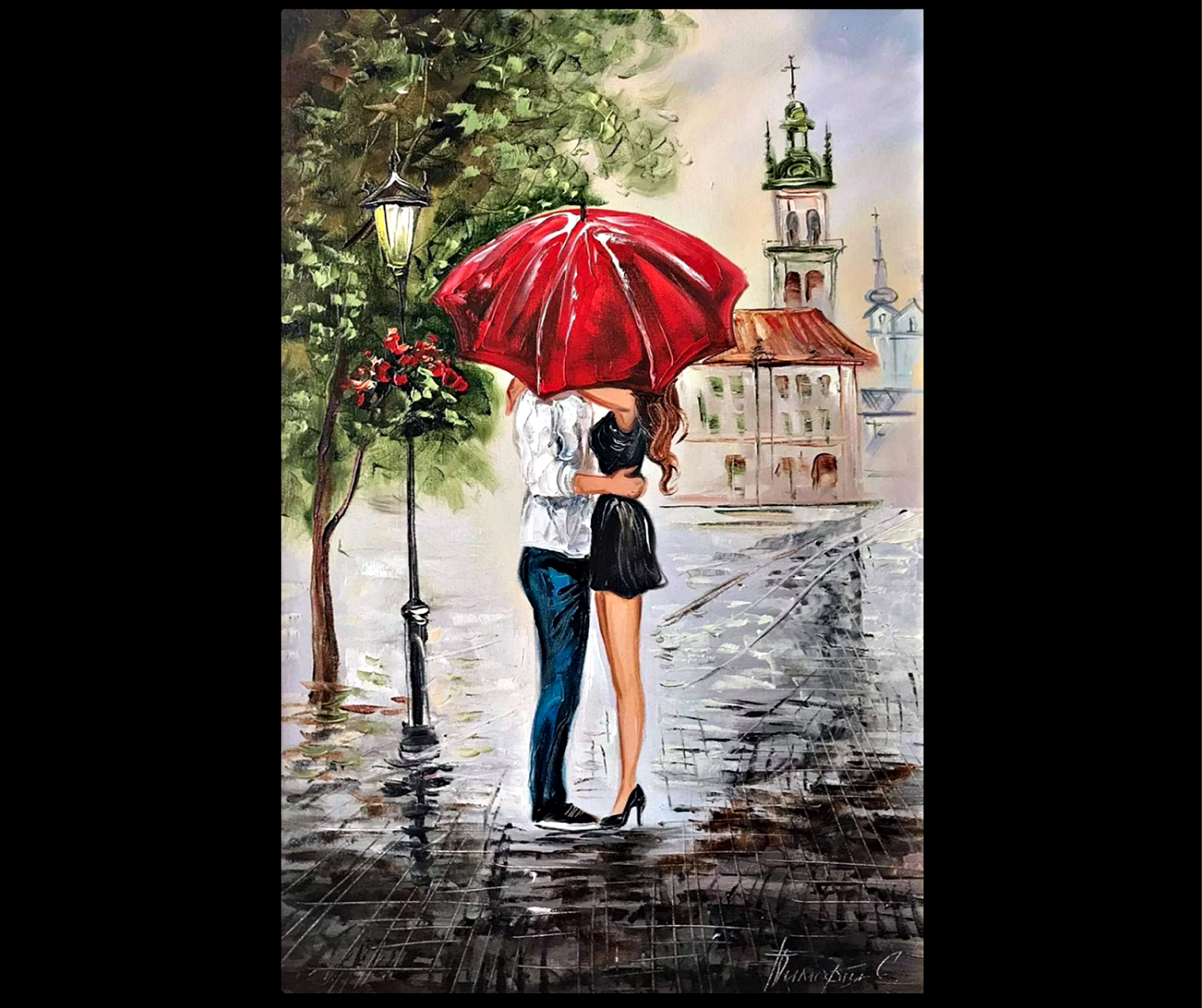 -----------------------------------------------------------------------------------------------------------------------------------------------------------------------------------------------------------------


201 review is by sajida_ashraff on 11/11/21 - (Pakistan)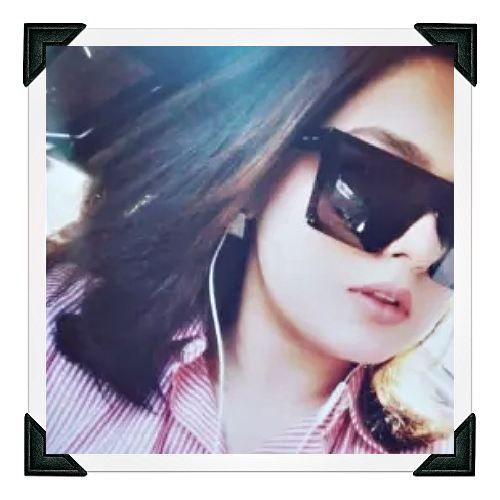 The story is a wonderful description of a romantic story that happens probably in a western country.

As a reader, it was never expected that any author in the western world can visualize such a deeply
romantic and sensual relationship between two people who has a huge age difference. We all know
that the West is a part of the world dominated by material and not of feelings. We can generally see it
in most of their relations how abruptly, easily and without any effect accept another person in their life.

The laws regarding the relation of parents and their kids after the age of eighteen show how lesser the
feelings of a person are ignored for the material position. Despite such social programming, depicting
such a strong and affectionate relationship in the novel would always be a surprise.

Another important feature of the novel is the description of the child and how he starts to worry about the
girl he loves. In the eastern world, relations are preferred over any other thing. There are several examples
of ancient romantic stories in the east like Layla Majnoon, Shireen, And Farhad, and many more that are
praised for their undying love and immense sacrifices. This novel seems like one of those folk stories.

The intense worry of the child for his girlfriend shows how the author has deeply presented the inner child
of the child. Keeping the nature of the affair in the mind, the psychological factors involved in such matters
are depicted in the form of scary dreams. Overall, because of the description of the novel, the story seems
appealing and compels even an ordinary reader to read more.

Apart from all these positives of the novel, a few things can be amended for more improvement. The first
of all is the title of the Novel. The title, Embryo Man does not seem a novel but a chapter from a scientific
book or journal. As it is a romantic story, the title does suit it at all.

The second thing is the introductory part at the start. Fiction has a structure. It includes an introduction, climax,
denouement, and conclusion. This is the general structure but mostly, the structure is not followed in this way.
Sometimes, a story can begin from the end or middle and later a flashback helps the author to introduce certain
characters or events. In this novel, right from the start, a small chapter is introduced that is often used in the
articles or essays. In stories, there is often some suspense to let the curiosity prevail in the minds of the reader.

Apart from these changes, there does not seem to be any flaw.

As literary critics say that fiction is always perfect as it depends upon the perception of the reader,
this novel seems to be a hot cake in the market.

((((((((((((((((((((((((((((((((((((No rating is given)))))))))))))))))))))))))))))))))))))

-----------------------------------------------------------------------------------------------------------------------------------------------------------------------------------------------------------------

202 review is by juanarossie on 12/11/21 - (Mexico)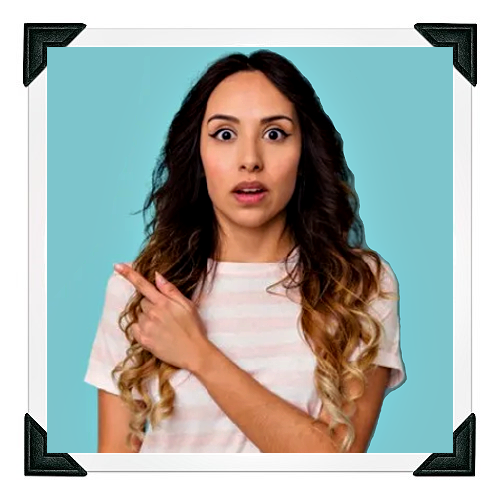 "The Embryo Man" is a one-of-a-kind masterpiece.

It involves a boy between the age of 9 and 10,
and an Indian girl in her matured teen.

I must say that the unique setting and plot of this story, which began
in the 1970s, play a significant role in the beginning of a romance.

The author, Charles Pendleton, used constructive words to bring
the possibilities of romance to life. If you read this book, you should
be prepared to be submerged in the world of a young 9-year-old boy
who is just beginning to build his own world of romance. The erotic
scenes are well fetched and written; if you're the type to be impatient,
you might find it offensive.

This piece fascinated me, and if you want to extract the facts from this novel,
you must not only read but also immerse yourself in the story. Imagine yourself
as the boy and his adventures along the way; you won't be disappointed.

Charles Pendleton wrote this book as a life experience, and it allows you
to feel a true life romance; I'm sure most of us have been waiting for this
one chance, and it's right here, all in "The embryo man."

(((((((((((((((((((((((((((((((((Rated 5-Stars))))))))))))))))))))))))))))))))))






-----------------------------------------------------------------------------------------------------------------------------------------------------------------------------------------------------------------

203 review is by hind_kadiri on 12/12/21 - (Morocco)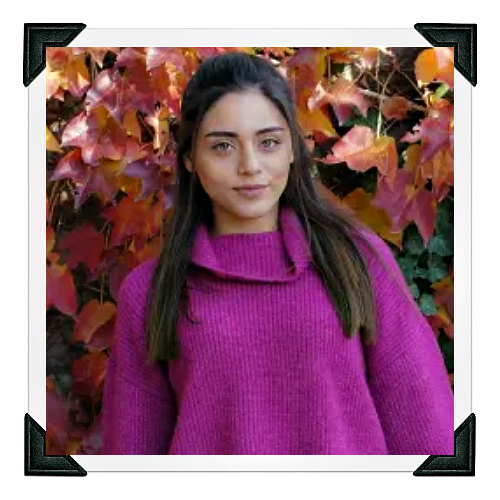 There are always love stories, I've read and heard a lot, but this was the best.
"The Embryo Man" by Charles Pendelton is a unique love story based on his
life. A story that makes Charles and Harmony the epitome of true love.

I feel very fortunate to have had the opportunity to read it, truly. This
novel is more than just a romance book, but a true love story that will
make you believe and feel every part of it. Their love story was magical,
something that touched my heart, something beyond love.

This was my first vision after the first reading, it is general, because i used
to read books at least twice. I always say read once to see the picture, read
twice to be in it.I really really loved this novel, i will read it again to get
deeper inside of its events and to catch up if i missed something.

highly recommended.

((((((((((((((((((((((((((((((((((((Rated 5-Stars)))))))))))))))))))))))))))))))))))))

-----------------------------------------------------------------------------------------------------------------------------------------------------------------------------------------------------------------

204 review is by lubainairfan_15 on 12/19/21 - (Pakistan)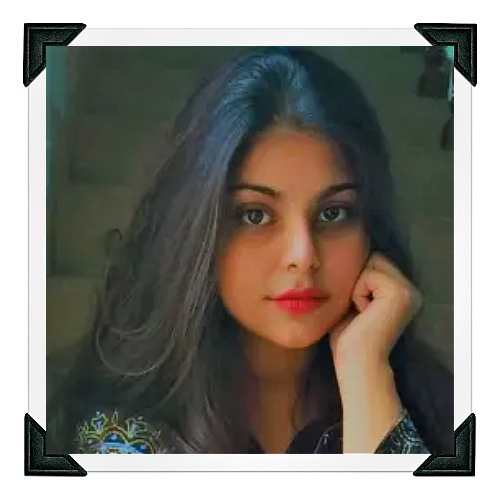 The Novel "The Embryo Man" written by Charles Pendelton, is
an interesting and amazing story as I started reading, it takes me
directly to the 70s. All the descriptions are quite well, everything
was wrapped beautifully in the text that I completely lost in it.

"Love" everyone has a different perspective
for this word, everyone feels it differently.

This story is a mixture of love from a different perspective,
care, obsession, full of emotions of maturity and immaturity.
Pure feelings of first love in a child for a teenage woman
having a good age gap. After knowing about the feeling
woman also fall in love with the child purest intentions.

A lot of cute and naughty moments between two lovers, some
moments of exceptional happiness and some of the sorrow.
Stages of maturity and immaturity all indulged in one happening.

I had a lovely and joyfully experience while reading it. I'd definitely
recommend you to read this if you need something new and unique.

((((((((((((((((((((((((((((((((Rated 5-Stars)))))))))))))))))))))))))))))))))
-----------------------------------------------------------------------------------------------------------------------------------------------------------------------------------------------------------------

205 review is by alinawalker24 on 12/22/21 - (United Arab Emirates)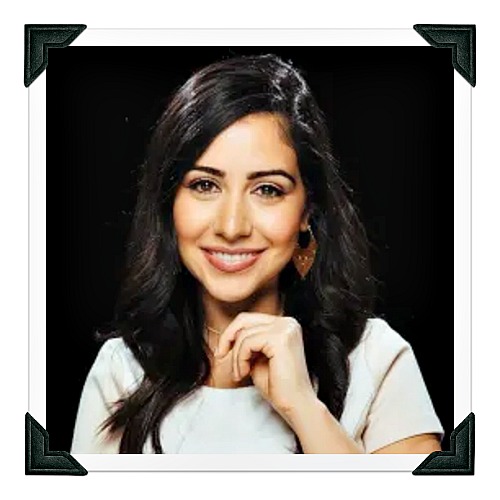 The Embryo Man – An Out of the Box Romance
Novel Review (Not Your Outmoded Teen Novel)

It is exceptional when an author comes up with something out of the box
in the romance genre. Love, romance, passion, you name it, it all comes
in numerous shapes and forms. All of them are wonderful, but not all are
remembered. After reading The Embryo Man, I was awe-inspired and out
of words. It is definitely not your mediocre teenage romance novel that
gives every teen butterflies in the stomach.

Instead, it focuses on how a relationship is formed and its stages. It is raw
and will make you feel concupiscence and crave more. The Embryo Man has
broken all the norms of fanaticizing human bodies and over-sexualizing them
in a romance write-up and converged more upon the emotional state of being
in love with your significant other and how that feeling changes your life.

I embraced the fact that the story takes place on Staten Island. It is not
a popular place with much hustle and bustle that you would notice in an
influential city like LA. The world's unrelenting certainty is that the most
elegant love stories are always misremembered, like the lost Islands.
Not numerous people know about them, but they never cease to exist.

And that right there is the beauty of love. I relish how Harmony's beauty was
described while Charles was crushing on her in the novel. South Asian women
have not gotten much esteem regarding their outer beauty in classic prose, but
it is refreshing to see that changing in contemporary write-ups. I could sense
Charle's confusion about being in love throughout the novel, and it was much
amusing. It is because he has childhood traumas and comes from a vicious
background. His parents were always fighting when he was a child.

It was fascinating to explore how it can affect a child's panorama of love
altogether. Holding The Embryo Man made me realize how silly yet righteous
love can sometimes be.You never know where love will take you in your life in
the future. Here Charles was feelinginsecure about Harmony calling him a little
brother, and after a few years, he enjoyedchicken tikka masala and mango lassi
made by Harmony. Even though Harmony saidCharles appreciates her food only
because he loves her, deep inside, she knew Charleswould do anything for her
and never lie while looking into her brown eyes.

The poetry in-between the novel when Charles observed Harmony's beauty was
captivating and not less than magic. It could make anyone believe in love and
crave a profound sentimental kinship, along with setting them up for a journey
to find their soulmate. I would give it 5 stars without any doubt!

Love can do wonders and make you do the things you never thought you would.

The Embryo Man is full of goosebump flashes and awe-inspiring events. But the
fascinating part is that it is set up around how beautifully simple life can be if you
are with the right person. When you are spending the end moment of your life in
the arms of someone who was made just for you, there is nothing more you would
want in that precise second.

Even death would be gratifying and a flawless conclusion at that instant because both
of the divine souls have breathed. And they have breathed utterly and synchronically.

(((((((((((((((((((((((((((((((((((((((((Rated 5-Stars))))))))))))))))))))))))))))))))))))))))))

-----------------------------------------------------------------------------------------------------------------------------------------------------------------------------------------------------------------

206 review is by shreya_2001 on 12/23/21 - (India)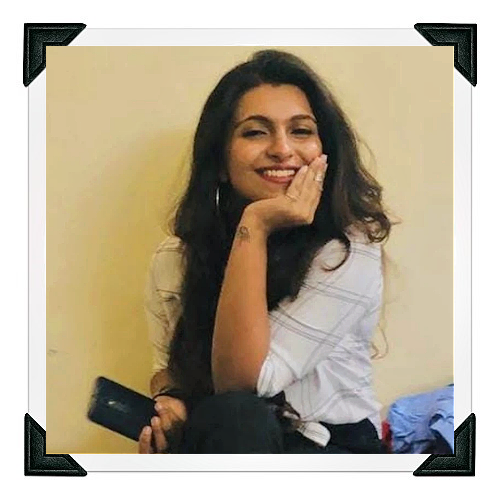 The Embryo Man was an absolute treat to read! I came across this book
through endless scrolling, in search of a gripping romantic novel and I'm so
glad I found it. Pendelton has done a fantastic job with the entire flow of the
novel-there are no abrupt arcs and the entire story is as smooth as it gets.

Another thing I loved about this piece is the character development
of each and every person in the book. Be it the protagonist or just
some side character, the character development of each individual
in this book is something I absolutely loved.

All in all, a masterpiece and definitely worth a read!

(((((((((((((((((((((((((((((((((Rated 5-Stars))))))))))))))))))))))))))))))))))

-----------------------------------------------------------------------------------------------------------------------------------------------------------------------------------------------------------------

207 review is by mahaqeel on 12/28/21 - (Pakistan)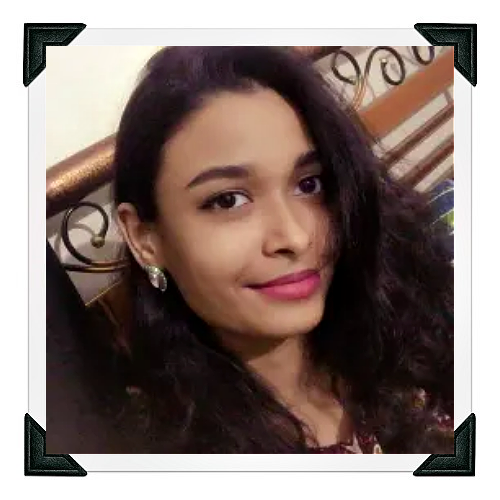 This is what I have to say...

A remarkable tribute
By a lover, to his lover
To the memories together
To the suffering together

Mesmerizing tale of love
Forbidden, somewhere hidden
The farther you go on to explore
The deeper it burns inside your soul

How enchanting it was, to unravel this mystery
Heartbreaking as it was, to keep unfolding
How breathtaking it was, to have known Charlie
More so, how purely and truly he loved his Harmony

(((((((((((((((((((((((((((((((((Rated 4-Stars))))))))))))))))))))))))))))))))))

-----------------------------------------------------------------------------------------------------------------------------------------------------------------------------------------------------------------

208 review is by jihanekasbi on 12/29/21 - (Morocco)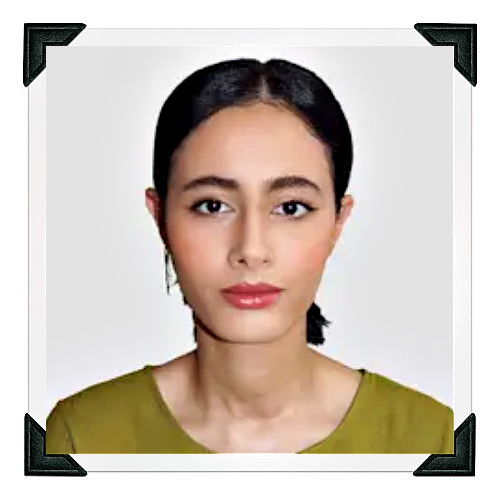 The author knew how to put the feelings, fears, anticipation, and surrender
of a first love.

The characters are rich, the plot predictable, but enjoyable as the book was
around the 2 main characters Harmony and Charles. I felt like you have to fall
in love with the two main characters who are falling in love with each other.

There's just so much that I loved about this book, like I had a feeling
that I would like it because I'm a sucker for slow burn romance.

I love reading romance novels, but I feel like the market is overwhelmed
with overconsumed stories, where the girl/boy falls in love and they live
happily ever after. However, this one is quite unique.

The story takes us to 1970 in Staten Island that is a borough of New York City
where a fascinating south Asian gal moves into the house across the road from
Charles, who is beguiled by her allure and charm. In the process of a friendship,
Harmony was very responsive, they built a strong bond until friendship wasn't
enough, that's where it turns to an unconditional love.

I don't want to give too much details about the book, because you got to read it.
One thing for sure, you'll fall in love with Charles and somehow you will understand
Harmony's perspective.

I highly recommend this book, if you're looking for a romance novel with a story
that's isn't overconsumed.

((((((((((((((((((((((((((((((((((((((Rated 5-Stars)))))))))))))))))))))))))))))))))))))))





-----------------------------------------------------------------------------------------------------------------------------------------------------------------------------------------------------------------

209 review is by avanigols on 1/1/22 - (India)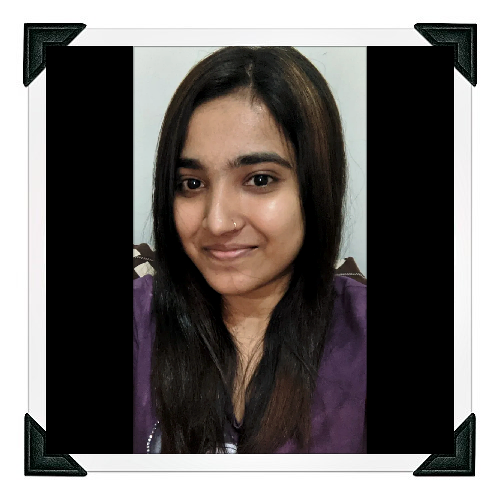 Not every story ended up happily
But Happy stories never ended

This beautiful & pure love story tells us about a very simple
thing of life "your innocence makes you beautiful".

Everytime you will read it that child's innocence will win your
heart like anything. He is just following his heart and not caring
for any damm thing in this world . That's what we call a pure love

Harmony realises the honesty of Charles as only a good heart
can feel another good heart . Somehow there feelings merged
into one & they were two body and a soul.

When you get yourself submerged into another world then you won't
feel lost or bored, your every moment will be new and exciting.

If you want to relive a beautiful love story with so many strong emotions
you must buy this book and read it cause unless you yourself feel that thing
you can't get that hidden beautiful meaning of life which lies inside it.

HAPPY READING !

(((((((((((((((((((((((((((((((((Rated 5-Stars))))))))))))))))))))))))))))))))))

-----------------------------------------------------------------------------------------------------------------------------------------------------------------------------------------------------------------

210 review is by meghabohot on 1/2/22 - (India)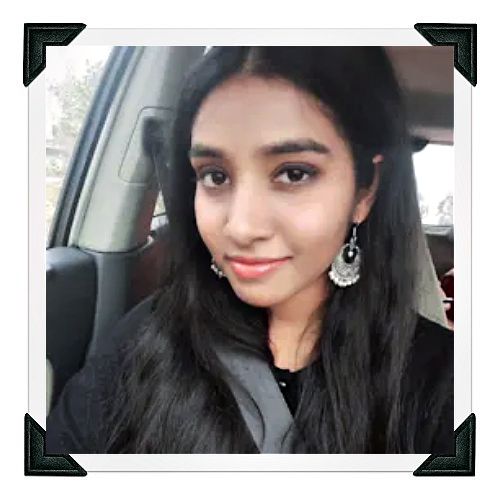 It's a very unconventional love story, but quite a beautiful one still.

The author starts by explaining his childhood and simple life, like
going school, playing with action figure, and all. But, it changes to
somewhat of a man's approach when he sees the girl. It almost
feels as if the author is speaking to the reader. It's very nicely
written and reading it was engaging and enjoyable.

This book takes reader in a place of sweet first love experiences,
to sensual feelings too. Also, it strikes a number of questions for
readers to challenge their concepts about love. I suppose this may
be a topic of controversy for some, but interesting concept for those
who would agree with it.

The erotic parts are amazing. It could very well, even capture
heart of those who may be against the idea of this book.

The story has just the perfect balance of sweet and sensual feeling to.
Such touching writing and concepts are seen here. The topics of feminism,
an abusive household and topic of how women feel in relationships and all
is great, reading it would be very thought striking for the readers.

Rest part of it is very erotic and will be very much enjoyable to the reader.
The ending, leaves a rather emotional feeling, reader can find it quite amusing,
because this is what makes story seem very real. It was a great story.

(((((((((((((((((((((((((((((((((Rated 5-Stars))))))))))))))))))))))))))))))))))

-----------------------------------------------------------------------------------------------------------------------------------------------------------------------------------------------------------------

211 review is by kadiri04 on 1/5/22 - (Morocco)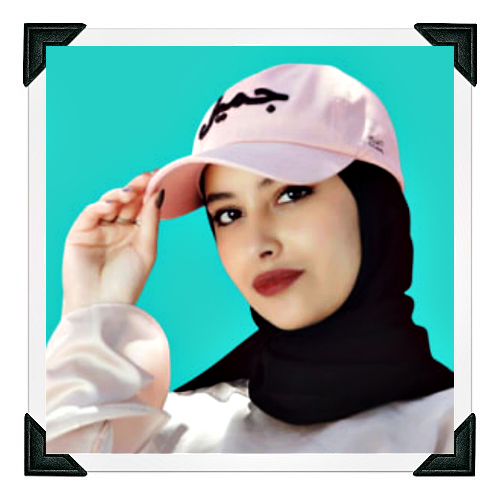 Truly, this book is so amazing!!!!!!

I've never read anything like this in my life,
and it left a beautiful imprint on my mind.

'The Embryo Man' was about two main characters, Harmony and Charles,
who fall in love with each other. And I fell in love with them both, because the
author knew how to put the feelings, fears, and surrender of the first love.

It is a real unique story with some very creative imagination.

I really appreciate the author's courage who dared to impart
a little love story to a young child (A small heart with pure love,
no demons and no evils) in the world of love.

I agree with the author that's truly something
neither read nor heard before in my life...

And I really love and respect the hard work and dedication of the author
who spend almost 17 years of his life to fully complete this piece of love.

I won't break the surprise that is hidden in every line of this book.
Which comes out of the emotions and feelings of the author...,
because I highly recommend it to you to read it. And believe me you
will love this book, you will fall in love with Charles and Harmony,
and somehow you will understand Harmony's perspective.

Thanks!
Regards!

(((((((((((((((((((((((((((((((((Rated 5-Stars))))))))))))))))))))))))))))))))))





-----------------------------------------------------------------------------------------------------------------------------------------------------------------------------------------------------------------

212 review is by lakshmi_priya12 on 1/7/22 - (India)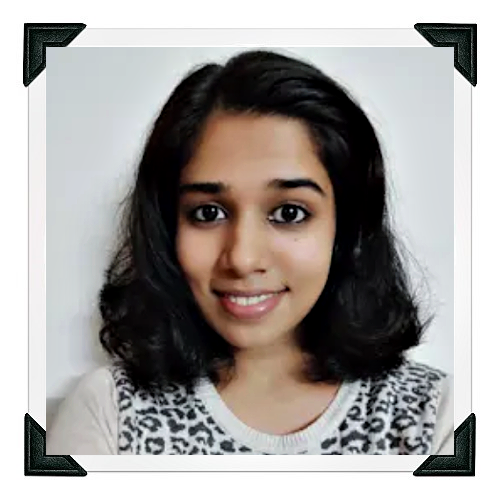 Artistic, bold, and unconventional.

The Embryo Man is a bold attempt by the author Charles Pendelton of the love story
of Charles and Harmony. This story is set in the 1970s, and just like the author tells the
reader in the beginning, it is truly an unconventional story, and the reader should have
an open mind. The novel unravels an intense and sophisticated romance between a
child, which is Charles, and a teenager, Harmony.

It is unlike any other romance novel where one has to keep an open mind throughout
the book as the love expressed by these two people transcends many typical categories
of our current world. While reading the book, I got to ask myself how would romance be
without all the boundaries that are predetermined as unwritten rules and/or written rules
in our modern society and how we would truly perceive and give love. Honestly speaking,
the book did make me uncomfortable in a lot of instances because the author has explored
and stretched the boundaries of the love we perceive in today's circumstances.

But, I cannot say that the love expressed is somehow "dirty."

Also, since the story is set in the 1970s, it is a refreshing and nostalgic experience while
reading the book. I understood we could never go back to a time like that as we have
completely delineated from the past. Expression of love at that time was certainly much
different and rather intimate I would say as I relished the exchange of letters between
Charles and Harmony. On the other hand, the story also explores the interaction between
two completely different cultures.

Although being a little boy, Charles truly has the mind of an adult. This puts Charles as well
as the reader to experience this contrast of having mature thoughts in a child's body. We can
see the dilemma that Charles has when he navigates through his relationship with Harmony
as he has such intense, erotic, and sensual feelings, yet he is still a little boy. It really took me
aback how Charles had a deeply felt and should I say divine love toward Harmony.

The expression of Charles' love by the author was indeed poetic and artistic.

The novel takes us through a roller coaster of emotions, and the story ends with a tragedy.
Sometimes, it made me wonder whether is it possible for a child to experience such a vast
range of emotions, or have we repressed emotions due to standards of society? I appreciate
the courageous attempt of the author in expressing such a controversial take on love and
emotions. I also thank the author for letting me read his book, and I had a wonderful experience.

Overall, the novel is unconventional and authentic and lets you explore your beliefs. It stretches the
boundaries and limitations in expressing love and is something unlikely in any other romance novel.

(((((((((((((((((((((((((((((((((((((((((((((Rated 5-Stars))))))))))))))))))))))))))))))))))))))))))))))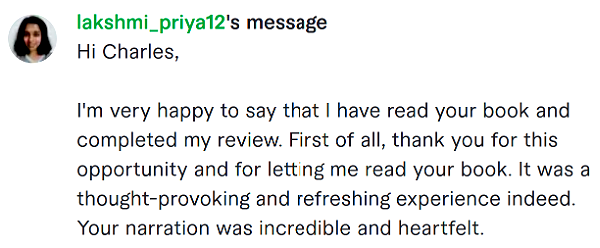 -----------------------------------------------------------------------------------------------------------------------------------------------------------------------------------------------------------------

213 review is by salmalazrak on 1/7/22 - (Morocco)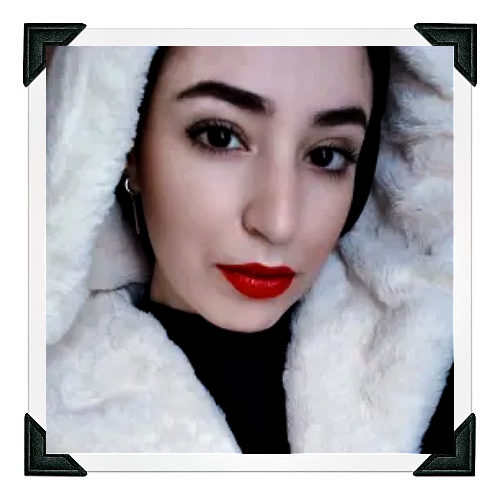 The Embryo Man by Charles Pendelton is a romantic book that introduces the
reader to the author's epic love story with Harmony throughout the 1970s.

For readers who are interested in this book, you should brace yourselves
because this book will take you through a rollercoaster of emotions. I admit that
when I started reading the first chapter, I expected this book to border on typical:
childhood friends falling for each other and having their happily-ever-after.

I was wrong.

However, I have to say that the uniqueness of this story borders on uncomfortable,
especially when it comes to the erotic scenes. I'm a big fan of erotica, so it's not the
erotic part that I have a problem with, but more like the explicitness of it considering the
main character's age, and that the narration is from a kid's point of view in those scenes.

Other than that, I can say that this book was fun to read.

I found scenes where Charles did his best to impress Harmony to be very cute. I also
liked that their relationship had evolved at a considerably slow pace as I'm a huge fan
of slow burn romance novels. The ending was very unexpected, which was intriguing.

It's not often a romantic book catches me off guard.

One last thing I may add is that I really loved the author's writing style.
It was easy to understand and yet not too simple to call it boring.

(((((((((((((((((((((((((((((((((Rated 3-Stars))))))))))))))))))))))))))))))))))

-----------------------------------------------------------------------------------------------------------------------------------------------------------------------------------------------------------------

214 review is by ckrishcrv on 1/9/22 - (India)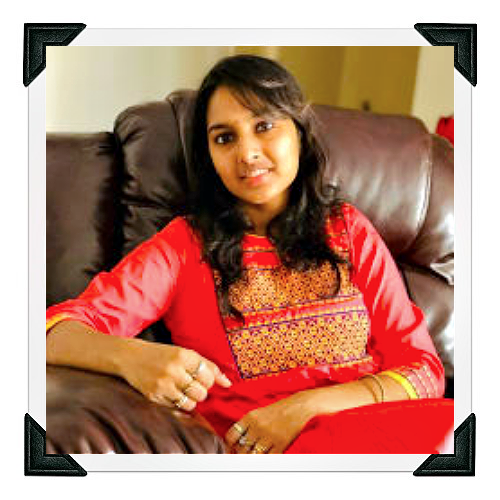 This fabulous and mesmerizing book 'The Embryo Man', packed with happiness,
agony and love, takes us on a journey to the 70s and gives us a real-time experience
of living in that era.

This writing is like a precious treasure of memories–something that can only be
perceived–which not everyone would try to share. These indescribable memories
and feelings are generally cherished in one's dreams and carried till one reaches
the grave. I am sure many would be able to relate to this love story and would
appreciate the author's courage to reveal it to the world through his book.

The title of the book is apt as it shows how a small boy, who is both lucky and
unlucky to have experienced this love with varied emotions at a very young age,
matures through his love. Harmony, the love of his life, has come back to life
through this perfect and brilliant cover page. The author shows his skill in rendering
the fleeting moments of life. This is a poignant reminder of the transient time, and it
leaves a deepening furrow where no one has ever been before.

The beauty of Harmony has been very elegantly depicted, which makes one imagine
that such a woman really exists, more so in the context of Indian traditional women.

The description of Harmony does instil in one's mind the need to revisit in dreams,
making it worthy to be shared and understood. The significant aspect of the beauty
mark below the left eye has added more flavour to her complexion. The gratissimum
leaves the readers more astounding throughout to know how this journey of love ends.

The author has penned down this brilliant piece of art depicting the true meaning of love
and its purity, rendering this directly from his soul. As I was reading through the lines of the
book, joy filled my heart and also tears welled up in my eyes continually. Calling it just a love
story would be underrating it; it is the author's life that has come to reality through his choice
of suitable words reflecting his emotions and excruciating pain towards the end.

Harmony may have left this physical realm, but she will remain immortal in the hearts of
all through this masterpiece. The love portrayed is beyond religion, age, culture, time and
imagination, and Charles has proved that love exists and lives on even after death.

Reading this book is an absolute delight and truly deserves to be read, not just once!

((((((((((((((((((((((((((((((((((((((((Rated 5-Stars)))))))))))))))))))))))))))))))))))))))))

-----------------------------------------------------------------------------------------------------------------------------------------------------------------------------------------------------------------

215 review is by shanaiya99 on 1/9/22 - (India)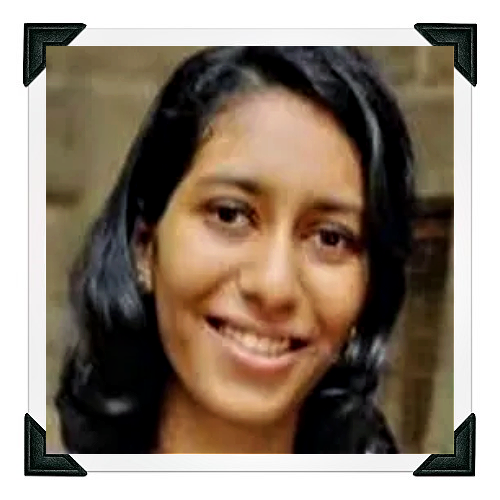 The Embryo Man by Charles Pendleton is in no way an ordinary book.

Written as a memoir, the author seamlessly joins the past and present to
transports the reader to another place and time made hauntingly beautiful by long
cherished memories. An unconventional book with an original story, the author
doesn't subscribe to clichés but retells his own story beautifully and uniquely.

Snippets of a time gone by, the author leaves the reader reminiscing as the
author details his childhood neighborhood, memories of his family, the collapse
of his parent's relationship and even how the weather oscillated. Pendleton skillfully
recreates a world where everything was simpler. A world where technology doesn't
reign supreme keeping us captive in a prison of our own making.

The Embryo Man is an amalgamation of journal entries, notes and memories of
the past. Told from the perspective of a child, the book draws the reader in with
the author's musings, both as a child and as an adult. It tells the tale of a young
child's mental, emotional and spiritual journey once he meets the love of his life.

At a young age, Pendleton details how he met his soul mate – Harmony.

Overcome with adoration he befriends her and over the course of a few years their
friendship blooms further. As the author gets closer to Harmony they form a bond
that is insurmountable to the outside world. She teaches him the intricacies of the
female mind and advises him on how a man must display his love for his partner.

As their friendship turns into a relationship, Pendleton explains how Harmony
teaches him the true meaning of love. The author attempts to grow and mature
into a man worthy of the love of his sweetheart. He is faced with the choice of
being an Embryo or a Man in mind and body and readily takes on the challenge
to mature into the type of man worthy of his love, Harmony.

Described as a love so pure no being within the cosmos could
tarnish it, the author writes wistfully in remembrance of his love.

(((((((((((((((((((((((((((((((((((Rated 5-Stars))))))))))))))))))))))))))))))))))))





-----------------------------------------------------------------------------------------------------------------------------------------------------------------------------------------------------------------

216 review is by shivi_puri on 1/10/22 - (India)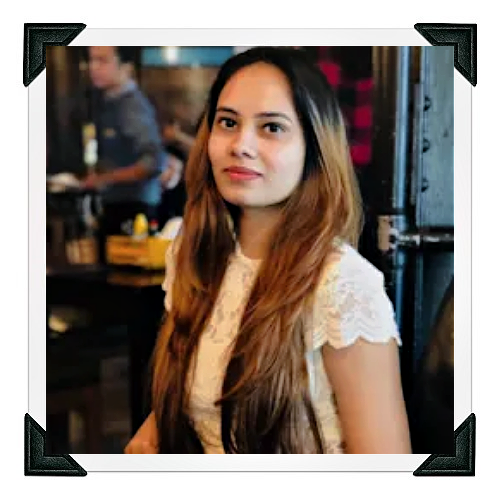 When I was offered to read this book, the first thing which intrigued me
was its title and I am sure it piqued interest in lots of other readers as well.

The embryo man at times is a lovely insight into a child's heart who has fallen
deeply into not just an ordinary love but a love that has obsession, passion,
innocence, and wildness altogether. At the same time, it is also a bit shocking
for the 'conservative' readers because there were no inhibitions that were kept
while writing this book. The author clearly has poured his heart out into writing
this book, into revealing to the whole world about his love, his relationship with
a girl who was older than her. I do wish that Charles's story didn't have such a
tragic ending rather it would have been amazing if these two wild lovers could
spend more time together and live their dreams as they desired.

Harmony came like a breath of fresh air in Charles's life.

I say this with the utmost respect because Charles's childhood was not a great one.
He was surrounded by parents who had continuously a broken marriage and in fixing
their marriage they forgot about their child their only child. Harmony, however, gave
Charles the love the attention which he deserved. In contrary to Charles's viewpoint
I do believe that Charles loved Harmony more than she may have loved him.

When Charles told me that this book should be read at the reader's own risk
I didn't pay much attention to it however as I dived into the book I understood
what Charles meant by it. If you are a reader who is looking for a book that
challenges your perception and your beliefs and which may start a war within
yourself you should go for 'The Embryo Man' undoubtedly.

Thank you Mr. Charles Pendleton for letting the world
into your private space and giving a peek into your life.

((((((((((((((((((((((((((((((Rated 4-Stars)))))))))))))))))))))))))))))))






-----------------------------------------------------------------------------------------------------------------------------------------------------------------------------------------------------------------

217 review is by piya05 on 1/11/22 - (India)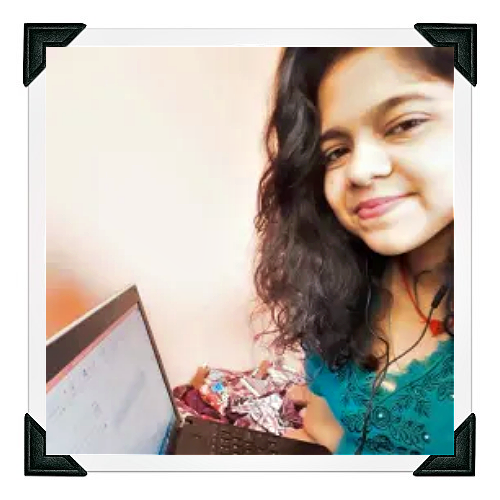 "Pure love is rare to find and Embryo Man is filled with it - Fell in love"

Love comes in all shapes and sizes and can happen to anyone at any age,
and "The Embryo Man" written by Charles Pendelton is the biggest and the
most beautiful example of this.

The story begins with Maya (Charles's girlfriend) finds his journal and as he puts it
in the books opens the pandora box that would change his life. The writer is careful
enough to warn us of what was coming because the story is somewhat controversial
since a young boy (7-8 years old) falls in love with a teenage girl much older than him.

Age difference is not a big deal these days, but we consider children to be very
innocent and hence might find it uncomfortable to see or read about them falling in
love, but I found the book to be very comforting and heartbreaking at the same time.

We know from the very start that Harmony has passed away and in spite of knowing how
the story is going to the writer captivated me to root for the young innocent lovers from
the very start. In the first Chapter Charlie meets the love of his life Harmony and is immediately
mesmerized by her beauty. The way this scene is described gave me goosebumps because it
is neither lustful not mature. The innocence of the child is kept intact by the writer and scene is
beautifully written. Harmony is elegant and tenacious but her past experiences with men have
given her some pretty nasty scars and the innocence of Charles helps her heal.

Charles immediately develops intense feelings for Harmony and struggles with them as he is
aware that there is a age gap between them that cannot be neglected. I was very impressed
with the way, the author has kept us inside Charles mind through out the book and helped us
see the world through his eyes. Harmony at first resists but eventually falls for Charles seeing
his tender heart and innocent love.

The love story goes through many ups and downs through the book and many instances it
is perfectly clear that the age gap is playing a huge part in their relationship and the most
heartbreaking scene in the book is when Harmony opens her heart up and accepts that she loves
him and wishes that if she was of age she would marry him. She wants him to be her husband.

Love last's forever but lovers don't and this is described perfectly in the book. The book comes to
its end and Charles has to face the reality which he was running even when he didn't know about it.
Harmony is diagnosed with cancer and for his well being she goes away from him and lets him have
his life. The pain in the author's voice is evident and scene is described perfectly. The story comes to
an end at a heart crushing yet very satisfying point and I had tears in my eyes when I kept it down.

The story has perfect pace and vocabulary. The author is very careful with his use of sentences
and always describes Harmony with love and respect even in intimate scenes.

The book, however, sometimes can make readers uncomfortable in the intimate scenes and
especially in scenes where Harmony dominates Charles by spanking him. Dominant and
Submissive relation is purely based on consent and the consent seem to be missing here
since the boy is too young to decide what's right and wrong for him, but Harmony's love for the
boy can be seen most times in the book which makes that part look weak and not worthy noting.

I would like to conclude stating that the author has done a marvellous job in bring out innocent
and pure love in all the turmoil. I fell in love with the book and would keep in my top favorite list.

((((((((((((((((((((((((((((((((((((((((((Rated 5-Stars)))))))))))))))))))))))))))))))))))))))))))





-----------------------------------------------------------------------------------------------------------------------------------------------------------------------------------------------------------------

218 review is by suvechhamirkap on 1/15/22 - (India)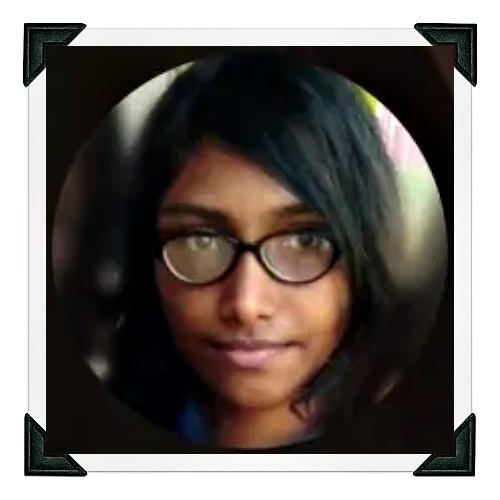 The book is one of its kind for me for I never ventured beyond light hearted romance
books and had similar taste in other genres. But it kind of forced me changed my
stereotypes and made me realize how stupid it was of me to stick to something the
society crafted to suit it and to make everything go according to its mechanism.

It declared war against so many things I considered true all my life.

I think it was definitely a good read, I would definitely be going back to some of the pages
where some literary and poetic inusuations touched my heart or sparked my interest.

I would be going back to read the childish moments you two had where everything
was so innocent and cute, whenever I'm feeling down. Yes, I prefer a love story that is
innocent. I really liked the sweet little things you did for her- like remembering her birthday
and buying her cards and flowers, listening to her patiently and never forgetting to shower
her with praises- I can assure you these are the things that can win most females' hearts
(you got to exclude the gold diggers).

I didn't realize the intensity of the taboo when I was reading the gratisssimum, maybe I was
too eager for my first order and overlooked it, or maybe I'm just too young and inexperienced
to have noticed this I thought I'm completely fine with inter-racial love stories and no matter
how big the age difference is, it's not like I can't be broadminded. But the real test of my broad
mindedness was just coming up. The book started off great but slowly when I saw the direction
it was going, like most people, I was horrified, disgusted and mortified. The love between a child
and a woman? But I couldn't have been more wrong when I realized I was able to feel the feelings
the author is trying to share, and I almost forgot the inhibitions I had in the beginning. When I left
my stereotypes and went along the flow, I realized I am no one to judge when I experienced nothing
these people did. I'm just a viewer.

When I realized the child was so fascinated with the grown lady, I thought it's okay and who didn't
crush on a handsome or beautiful older person when they were young? But it quickly turned into a
love made of elements more than adoration and affection.

The representation was smooth and touching.
The last two chapters were so artful and full of colors.

It is a masterpiece, the representation, the imagery, the events- everything. I loved the book till half
of chapter 4, my heart felt stifled and heavy reading the last 50-60 pages. It was like I felt the fear the
words told about, I felt the same anxiety the author felt but I also had that clarity about what outcome
was predestined. It was horrible, what you had to go through. I hope nobody faces a fate where they
had to live through the absence of someone they love so dearly. I can still feel the remnants of the
stifled emotions the author's words left in those last pages of the book. The book might have run out
in pages but it still continuing in my mind where certain events and phases play on their own. It was a
wonderful yet painful journey, full of shocks. There are some things that we were never meant to have.

When everything is going too well, it's like the heavens can't bear the common folks' bright
happiness and rush to extinguish it. Anyways, this is life. There's no other way around.

((((((((((((((((((((((((((((((((((((((((((Rated ?????)))))))))))))))))))))))))))))))))))))))))))


Hi Charles, when I started reading the book, I recorded my
feelings and reactions to each chapter. This is how they go-

Ch- 1
It is fun and interesting. The author's shenanigans and childish yet mature thoughts
are a delight to the mind. His interactions with Harmony are so playful and light with
a hint of hearty joy that all seem so comfortable and chill. Harmony is a really beautiful
woman and being from Indian descent, what else could be expected?



Ch- 2
He tried to be the adult Harmony needed by behaving like one ( aww so sweet ). Harmony
was lovely, kind, intelligent but very lonely. ( Charles was lonely too. He had no friends and
his parents had no time for him, except for work and fights. ) When he asked why she doesn't
have a boyfriend, she answers she's fed up with them, that they are uncaring and impatient
when she seeks the opposite in the person she wants to love. It seems like Harmony was quite
defensive and insecure and didn't let the author in at first but eventually his wit and charm
allowed him to find a way in to weave into her heart.

His longing for Harmony intensifies so much that its unhealthy. He wanted her to remember him
while she was working, to sing to him, to kiss him. Each action of Harmony sent his heart fluttering
and longing for more. He thought it was called love. But Harmony kept treating him like her little
brother which hurt the him a lot and made him feel discouraged as he was not only attracted by
her beauty but also due to her personality, wit and charm.

Ch- 3
Symbolic dreams that reflected his inner desires and fears. We all have those dreams where
everything seems going to be against u and they usually happen when we are really insecure
and afraid of losing something we value dearly. The feeling of helplessness anxiety seeping
into your bones is not a good feeling.

He feels indignant and dissatisfied with the norm that says that a perfect man definition is on
a whole different level than what the author is presently. He says the only thing that makes
two people perfect for each other is the love between them which I find to be quite true.

Ch-4
It's really astonishing that the author being so young takes so much care regarding the birthday
card as his anxiety continues to spike the whole day so he prepares for every possible thing that
could go wrong and thinks of ways to sneak it under his parent's notice without any repercussions.  

I really like how the element of change with time is portrayed so perfectly, with required amount
of nostalgia and lament. The author realizes many things in his journey with Harmony due to her,
faster than his peers. He credits Harmony for this. Such a gentleman is rare to have who isn't eager
to gobble up all the credit for himself, who praises and spoils his lady to the heavens and even has
the patience to hear her out. Sigh!

I think Harmony had her own psychological problems to deal with.
That's why she had such mood swings.

Any customary ritual or body purification I would have gladly undergone to be accepted in the eyes of
her parents and adored as their own, but nothing I could do, or say, or even think, could ever change
the fact that I was different from her. –

Indian parents have such a mindset that is almost impossible to change. Though child marriage was a
common thing till the early 2000s, but it was the other way around- the man being much older than the
girl child. The age difference can be as big as 50 years and the girl child can be as young 2 years old.
In your case, if her parents had gotten any whiff of what was going on, they would have thought it was
so blasphemous that they might have gone as far as disowning her, considering how liberal they are
judging they haven't forced her into marriage until then.

The pain the author faces when harmony's relatives came to visit her and he wasn't able to spend much
time with her and the humiliation for not being chosen over her relatives and the betrayal and the implication
that harmony might be ashamed of him just broke his heart. He was still a little boy and still he tried his best
to behave like a grown up in such a situation. He even says he was going live in that miserable state just
after a few years due to the events that unfold in the future. My God, that's a horrible fate.

Ch- 5
I think he has one of the most colorful dreams a person can have. Such bizarre incidents
happen that I can't decide whether to laugh at their incredulity or marvel at their uniqueness.

Wow so many Indian references! Feels good to see someone loving our culture's food.



Ch- 6
Oh my God… poor Harmony, I'm so sorry she had to experience that. No girl deserves such a fate.
Some men are just such beasts in human hide. There is nothing I detest more than a person who
uses his or her strength against someone who is physically weaker than them. I detest bullies, the
husbands who beat their wives and the parents who beat their kids. They are such despicable people.

Ch- 7
This is giving me mixed feelings. The effect the mushrooms have is a little too much like drugs.
It scares me yet I couldn't stop myself from wishing to have such an exotic experience myself.

Ch- 8
Oh so this is how the title of the book came to be- The Embryo Man! Amazing!

It feels like for him to grow up faster, Harmony gave up her years to fulfill his wish. The light left from her
to reach him. Watching Harmony so lively and cheerful in all the chapters until now, it feels so miserable
to see her so sick and weak. It feels like someone I knew so well was becoming withered in front of me.

Epilogue
I hate this part. This is because I felt the anxiety the author felt, my heart felt stifled and even though
I could already guess the outcome, my heart kept coming up with excuses to deny the obvious. I too
wondered how lonely she must have felt to be on her own when being so sick that moving around
becomes difficult. This chapter made me cry. But I can't help but feel like this is the most fragile part
of the book. I still remember how the journey started, I never wanted it to end this way.

The symbolic dreams made it so much more haunting. I feel miserable for Harmony,
bad for the author and this leaves me scared to love anyone so deeply. I ask myself,
"Can I bear such departure of someone I love so dearly?"

-----------------------------------------------------------------------------------------------------------------------------------------------------------------------------------------------------------------

219 review is by sohinix on 1/18/22 - (India)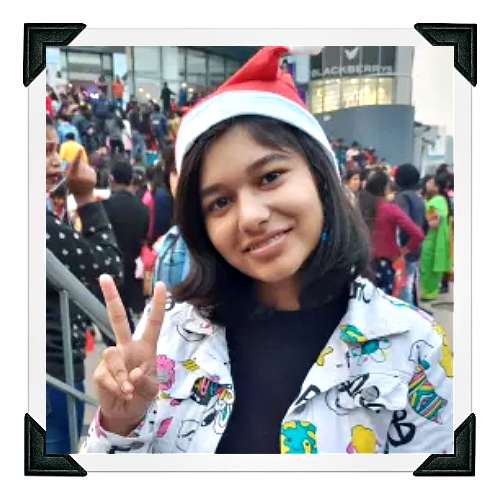 Based during the 1970s 'The Embryo Man' by Charles Pendelton is one of those books
that snags your attention from the very beginning of its plot. Reading the Gratissimum
grabbed my interest with its writer's extremely well versed and inspiring writing style.

The book is structured so that I was presented with vivid images of the events with every
minute detail it describes throughout the entirety of the book. It's storyline is one you don't get
to read every other day in the genre of Romance. It's terrifyingly real and tragically excellent.

Standing high on the alter that proves love really has no barriers, 'The Embryo Man' takes us
deep into the journey of Charles, the writer himself, as a young boy. As I delved deeper into
the young boy's innocent world where he falls for an women much older than his tender age,
a different language of love was introduced my way. The young love of a six year old child
when reciprocated by his older love interest, it told me a tale that was unconventional but
with beautiful narration full of true love, affection, insecurities, eroticism and tragedy.

In society's standards, some might find the story disturbing, as it presents not only emotional
but also physical intimacy between two innocent lovers who are so in love that they break many
barriers in their love's wake. It doesn't just skim through one's feelings of love but rather describes
the whole sweet, enthralling process that love is. Although, the feelings the book talks about are
all felt by rather young individuals, the book reflects the writer's maturity even at such an age with
how deeply and wholeheartedly he deals with his ever growing emotions for Harmony, his neighbour.

Just the right amount of peek into Charles' own family life also indicates how his parents' marital
conflicts affects the young boy who ends up finding the affection he craves from his older neighbour.

The mention of every other character in the story plays an essential role joining the story to its reality
touched roots. Although, unique in its own right, the story is based on a simple plot but with such an
intense emotional journey full of growth that some may find it hard to digest. In my personal experience
of reading the book, I found that it was not a story I would have been able to take in in one sitting.

I had to stop at several parts and continue after few hours of intervals, just to understand the events better.
I did grow a bit uncomfortable when going through its physically intimate sections as the knowledge that this
story is very much a real happening played a role in driving me closer to the characters in a strange way.
The ending of the book had me fall into an emotional state as I felt Charles' loss in my very heart. It was
like waking up from a beautiful dream that could only exist in a world far from this rule-bound one.

Harmony's death was an unexpected tragedy that somehow managed to intensify the whole
experience of reading the writer's personal thoughts in form of well arranged words. I have
felt the insecurities of a young child about his age gap with his lover, the glorious feeling that
innocent love is, the fear that creeps into your mind at the thought of losing such love and the
permanent scar of sadness that losing one's love leaves behind its wake.

This book was a wholesome experience for me; one that has left an impact on my own life
with the writer's views now staining my own.

(((((((((((((((((((((((((((((((((((((((((((((((Rated 5-Stars))))))))))))))))))))))))))))))))))))))))))))))))

-----------------------------------------------------------------------------------------------------------------------------------------------------------------------------------------------------------------

220 review is by meenaansari on 1/20/22 - (Pakistan)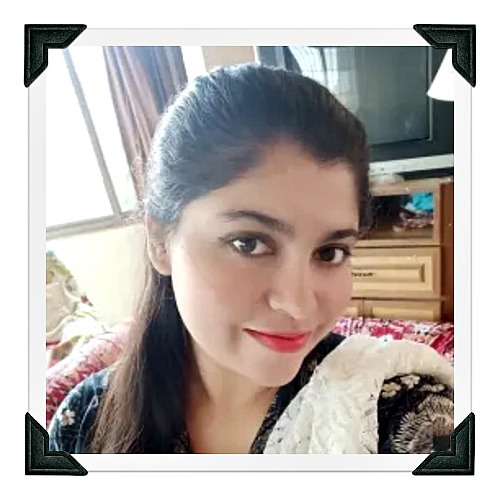 The "Embryo man" is a mesmerizing blend of tender romance, delicate emotions
and teen-age hardships in love. The novel has the autobiographical element
because it represents the real life story of the writer, Charles Pendelton.

The protagonist of the novel is a young boy who intensely loves an Indian girl
named Harmony. His innocent affection melts the heart of the beloved who is
already wounded by her past love life. The writer has beautifully portrayed their
bond as a mix of fervent feelings, sweet joys, uncertainties, hurtful twists and
painful disunions. The story is carved in such a captivating way that readers
feel to have lived and rejoiced the experiences of two young lovers.

The tone and diction of the entire novel is very fine and subtle. . The dialogues
are powerful, crispy and enthralling which deeply reflect the intense involvement
of two main characters. Charles is seen highly fond of Harmony's caring nature
because the young boy himself is soft-hearted and kind.

In the character of a young boy who endeavours to seek amour of his beloved, the
writer implies that love is the basic want of human being. When a little boy discovers
his puberty bloom, he naturally becomes the seeker of a true, secured love. Charles
is that young, passionate lover who is ready to do anything for Harmony.

The novel has a classical and philosophical literary style in the romance genre.

The writing is garnered with real human emotions and style is highly sublime.
The novel represents a classical and philosophical literary style in the romance
genre. 'Detailing' of scenes has been a distinguished feature but at the same
time, some part of the novel seems to be excessively elongated.

The "Embryo man" as the title suggests, depicts the feelings and 'metamorphosis'
of love life of a young boy. His pure feelings 'hatch out' from utmost purity and
develop to the fullest in a very dramatic way.

((((((((((((((((((((((((((((((((((((((((Rated 5-Stars)))))))))))))))))))))))))))))))))))))))))

-----------------------------------------------------------------------------------------------------------------------------------------------------------------------------------------------------------------

221 review is by cmgovender on 2/4/22 - (South Africa)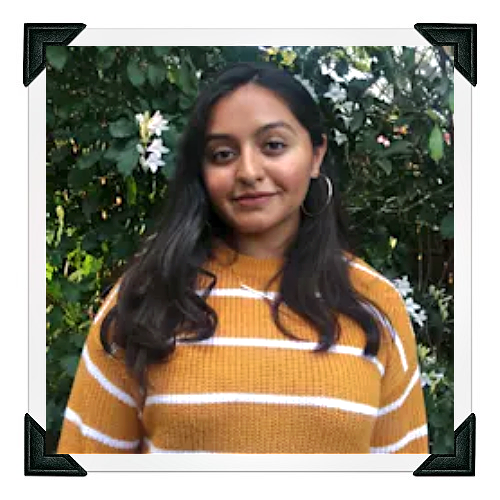 ** spoiler alert ** The Embryo Man is a heart-warming and unconventional
true story about a young boy's first love. Charles Pendelton falls head over
heels for his enchanting neighbour, Harmony, at six years old and recounts
the tale of their relationship in this memoir with over 40 years of hindsight.

Readers will journey with the pair as they navigate the
passions and challenges of a secret (and illegal) love affair.

Pendelton is a skilful writer. The language he uses is beautiful and his
descriptions are vivid. The story pacing is fast enough except for the
occasional scene that seems to drag on, such as some dreams. The
unique story gripped me from the beginning and kept me invested
in the well-developed characters of Harmony and Charles.

There may be some common themes and/or tropes that are found in
romance novels, such as the secret romance, but I have never read a love
story like this before. The Embryo Man is a hard novel to put down because
it is so unconventional. One cannot imagine what lies on the next page.

Definitely an excellent novel to pick up if you are looking for something you
have never read before, but be warned, this story is rather controversial.

Although Pendelton has gifted us with a rare quality of steamy scenes, the 12 year age
gap between Harmony and Charles, and the fact that Charles is still a child at the time,
left me feeling queasy rather than breathless. The introduction and gratissimum cannot
fully prepare readers for the story they are going to digest. It is very real, raw and graphic.

The emotions will hit you almost as hard as the erotica,
all while challenging your morals and view of life.

Overall, The Embryo Man was an interesting read, but it's not for everyone.

While I am glad I got the chance to read something so well written and unique, some
aspects of the story mortified me. It had the elements to make it great, but I could not
wholly enjoy the story, knowing that both partners were not consenting adults.

(((((((((((((((((((((((((((((((((((((((((Rated 3-Stars))))))))))))))))))))))))))))))))))))))))))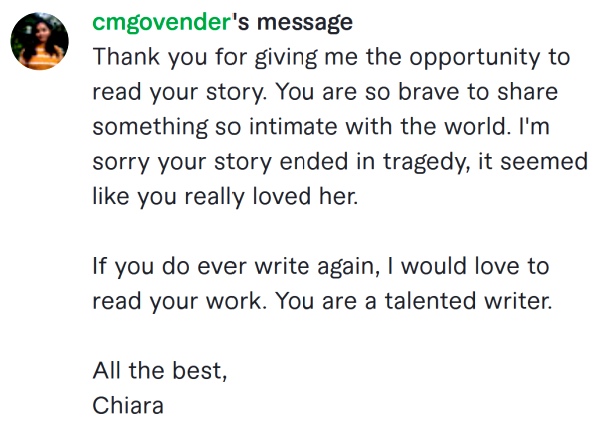 -----------------------------------------------------------------------------------------------------------------------------------------------------------------------------------------------------------------

222 review is by kanchanninawe on 2/8/22 - (India)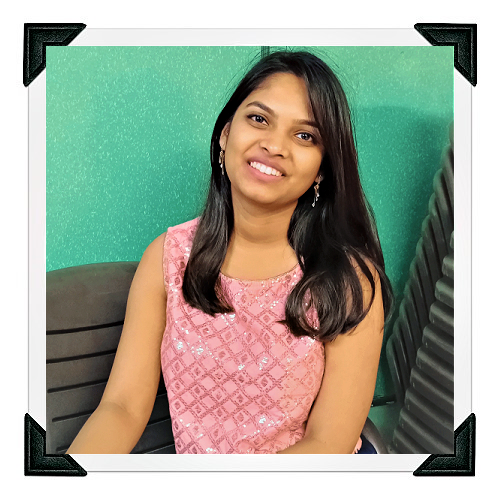 Writing and storytelling is such an incredible and powerful art that it allows and
engulfs the reader to feel certain kind of emotions and this book has again proved
it right. It is one of those books which has an extremely captivating story that it is
hard to keep the book down, but it is also not one of those usual love story that
you come across everyday. The book is unique in its own way and the story lives
in the mind and heart of the reader even after you finish reading the book.

Author has an interesting style of writing that the reader stays hooked until the end.

Though in second quarter it feels like it is bit stretched and portions feel repetitive
in some manner, the writing is engaging and captivating. The literature is easy to
understand and the sensual scenes are so incredibly and beautifully described.

The joy and happiness of being in love with your soulmate and the agony of parting
away with them, such strong emotions and pain which are hard to describe in words
can be felt through the writing, true love can be felt through the writing.

True love has no boundaries. Breaking the barriers whether its age, race, religion,etc.
that the patriarchal society has forced upon, this book makes us rethink 'Whom should
we love?'and 'How should be loved?', because after all love is love.

Pointing the patriarchal attitude of men towards women and how it has a drastic
impact, right for equal partnership, dignity and respect is brushed upon. A strong
woman character is honestly presented and her demanding equality whether it is
in having control or partnership in love is inspiring.

This heartfelt slow-burn romance left me in tears and I felt grateful to have read
this book. I hope everyone gets to read this piece of art and feel the love.

((((((((((((((((((((((((((((((((((((No rating is given)))))))))))))))))))))))))))))))))))))





-----------------------------------------------------------------------------------------------------------------------------------------------------------------------------------------------------------------

223 review is by suhanyo_0 on 2/20/22 - (India)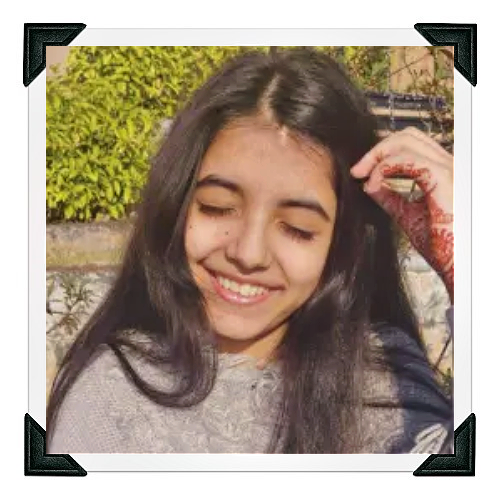 this book has been a rollercoaster ride for me i started reading and was pretty
surprised knowing its about a young boy falling in love with a grown woman.

i anticipated it to be about unrequited love but when harmony reciprocated the
writer's feelings it made me a bit uncomfortable to be honest because for me
the age difference and the writer not being an adult was quite disturbing but as
the story progressed and the beauty it was written with i was hooked.

Though at some points the timeline gets a bit confusing as the writer is writing from
his old journals and memories, it was portrayed beautifully. I actually got a slight hint
of the climax because of the sense of foreboding i was feeling but it still shocked me
and made me cry so much the love they shared was truly the purest of loves and i
truly hope no one has to go through the pain the writer went through because even
if i can never understand what the writer experienced, it awakened some fears in
me of losing my love and i cannot even in my worst nightmare imagine to lose her.

In conclusion this book was something that made me question my morals, the line
between whats right and wrong, whats the meaning of true love and overall life.

((((((((((((((((((((((((((((((((((((((Rated 4-Stars)))))))))))))))))))))))))))))))))))))))





-----------------------------------------------------------------------------------------------------------------------------------------------------------------------------------------------------------------

224 review is by saipriya191 on 3/5/22 - (India)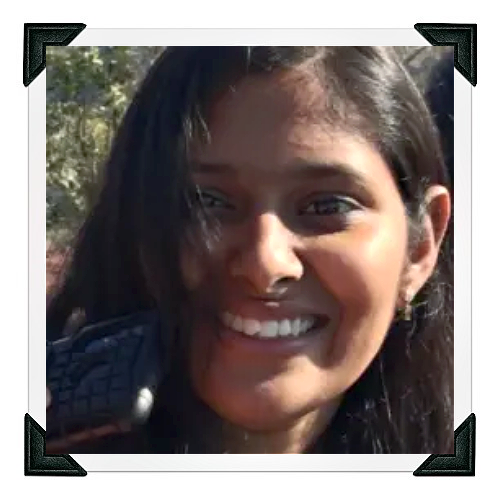 THE EMBRYO MAN written by Charles Pendelton is mentioned as author's story .
It is a unconventional story where young child Charles first crush harmony turns in
to love of his life . It is well written story of innocent young boy experiencing true love
and going through all the emotions involved . It is has young boy struggle to impress ,
satisfy ,love the girl unconditionally . which is not just happily ever after story but it
has to face the social norm's , society , age barriers , true love , fear , lust , jealously
and even pain , agony which comes with separation forever .

It takes place in 1970's where a young boy Charles intrigued by the new neighbor
harmony was keen about meeting her . The first meeting of the them led Charles like
her and just to be close to her he offered to be a friend and harmony graciously agreed
and journey has begun as friends . By the passed the bond grown stronger and Slowly
Charles has just started to love harmony in every possible . It was a struggle for Charles
to deal with his feeling as he couldn't confess them . All he could do is flirt with her and
praise her whenever he could . When he was going through all this a bad dream did its part
which led to first kiss of harmony and Charles its then Charles confessed his feeling with
rolling tears with honesty and true love and that,s what harmony fell for honest and true love .

Charles was a young boy but far more mature , loving , caring . He could do anything for
his love but at times struggles with young boy and man's mind . Days are passing they did
everything they could manage and do for each other , with each other and just being there .
They lived love in every possible way and hoping to live together officially in future and
getting old with each other but destiny has played its own game to separate them .

It is incredible love story of two pure soul's . Every part of the story is well written and
well described with poetic approach . It has incredible explanation given about women
wants, needs, respect , love they deserve in harmony words to her prince Charles .

There quite good amount of dreams Charles go through are overly explained and discussed
that would make the reader turn pages to next . With less amount of dreams the story must
be much more crisp .

It's a young boys love story written with utmost honesty , by Charles with gratissimum to her
beloved harmony . It explained how Charles fell in love , fought with fears , understood love ,
learning love through harmony with left him with true love for life with agony and pain .

((((((((((((((((((((((((((((((((((((((((((((Rated 5-Stars)))))))))))))))))))))))))))))))))))))))))))))

-----------------------------------------------------------------------------------------------------------------------------------------------------------------------------------------------------------------

225 review is by teodoraichim on 3/19/22 - (Romania)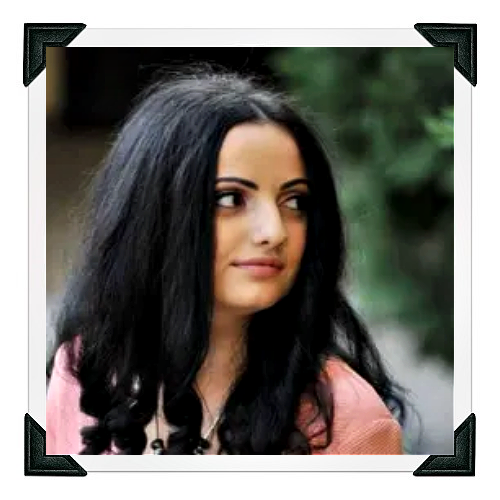 As an avid reader, I have read many things in my short life: from thrillers to
adventures to horrors and beyond that. But nothing could have prepared me
for the emotions evoked by this book.

The way Charles Pendelton writes is trully a wonder, something you can only
experiece once in a life time. Everything feels so full of color, so real, so true,
that it almost hurts, and you dont even realize the moment you are stuck in its
vivid nets. To say this book is an emotional masterpiece is an understatement.

This is not only a love story.

What started as a childish crush turned into one of the purest and greatest love stories
I've ever read, one that transcented everything we know as humans. The emotions and
love felt by this boy were greater than what most adults will ever feel. I must admit, it
felt strange in the beggining, mostly because I just couldnt understand it.

Now that I've finished it, there is one thing I know for sure: that soulmates exist, and that
they are in the form of Harmony and Charles. Over its course of the novel I felt myself get
so close to the characters and their heartwarming story, that it felt like I knew them, maybe
like friends, or even like a part of myself I never knew existed.The way Charles describes
Harmony is so beautiful, and I know every women wishes to be looked at like this at least
once in their life. She takes over his life, his senses, his everything, and he cherishes and
respects her for it. His level of maturity is something I never seen before, and it just struck
me how good he was with her. I love how her culture and heritage is integrated in who she
is as a women and how it only makes her more beautiful in his eyes. Their happiness as a
couple is almost palpable, and its a joy to read about every of their moments together.

The thing that makes this love story even more tragically sweet is how even from the beggining,
everything was against them: age, ciscumstances, life, fate. Fighting it all, they found light in the
darkness, in a love story that felt doomed even since the beggining. As much as I hoped to see
the story come to a happy ending, life isn't like this. We must accept the beautiful, the amazing,
the ugly and the real all at the same time if we want to be able to live as best as we can.

This book took my breath away in the most gorgeous way and I am happy I've had the oportunity
to learn from it. Its unconventional, bold, but this is what happens when an author just lets his mind
pour on the pages: you get to see everything and feel everything to the fullest, even its not what you
thought, even if you don't like or approve it. Its poethic, full of metaphors that strike your heart and
it is different from whatever you will ever come across.

((((((((((((((((((((((((((((((((((((((((((((((Rated 5-Stars)))))))))))))))))))))))))))))))))))))))))))))))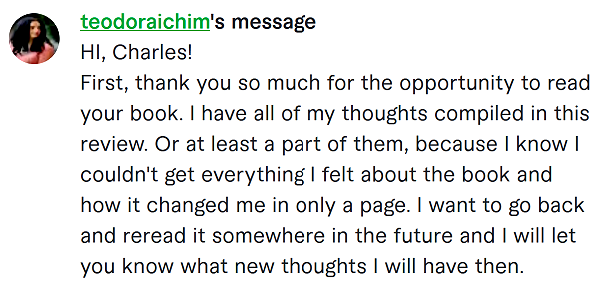 -----------------------------------------------------------------------------------------------------------------------------------------------------------------------------------------------------------------

226 review is by masoodbakhtawar on 4/13/22 - (Pakistan)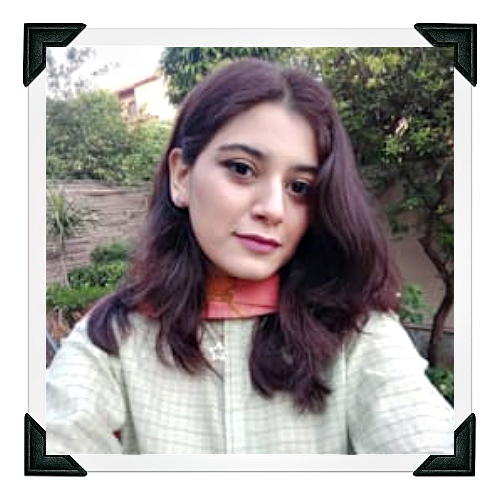 The embryo man raised tones of questions in my mind and gave me
much more than required answers to them as i got on with the book.

Charles pendelton has written with such devotion that such a taboo considered
topic was super intriguing for me. If i talk about the story itself is a very basic story
in the start, the starting phase of any love story. But as we get on with it we find
ourself glued to it, dwelling upon it all the time. I consider myself a slow reader
but the book had so much to learn from about love and devotion that all i did
for the past few days was reading it only.

The best part of the book were the dreams and how beautifully they linked to the reality,
the little hints of future we get to maze out of them were the most riveting thing to do.

The writer have the knack of combining ideas and contraints. And the beautiful
thesaurus used by the writer had me picturing Harmony's beauty at everytime
Charlie was mesmerized by it.

In short this is a book that some or we can say a major part of readers find to
be very bold and disturbing but as you read on and you must, you'll find the
beauty behind them and how such a disturbing thing can woee you out.

((((((((((((((((((((((((((((((((((((Rated 5-Stars)))))))))))))))))))))))))))))))))))))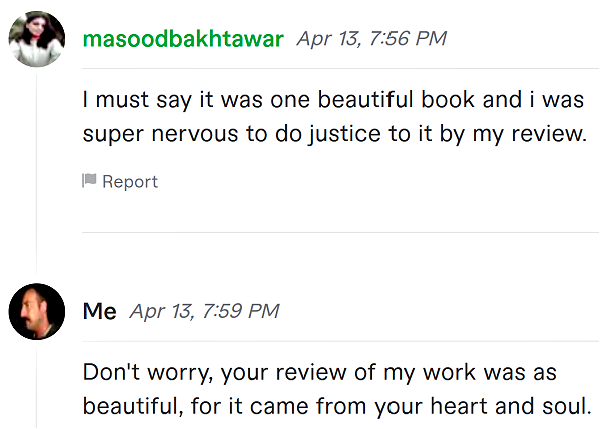 -----------------------------------------------------------------------------------------------------------------------------------------------------------------------------------------------------------------

227 review is by fleurnight on 5/10/22 - (India)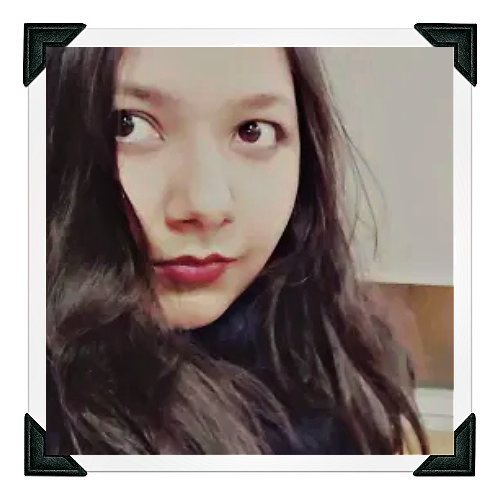 This is a story, which is what as a reader we are accustomed to and what we
usually seek out in books. But this is so much more, is what the author assures
us as soon as we begin The Embryo Man. In a move that is simultaneously jarring
and inviting, the author – or rather the author-voice – divulges his writing process
as well as what can be understood to be the personal details of his life.

Though the author-voice warns its potential readers about reading the book due
to what's described as the "extremely controversial nature of the book", it serves
to intrigue the readers more than dissuade them.

The story is set in 1970s Staten Island, where the narrator's younger self first lays
his eyes on the enigmatic beauty that moves in next door. Though the story is about
young love, there are also glimpses of the innocent worldview and wonderment of a
child and their alluring imagination, soft glossy grandmother greetings, disillusioning
disintegration of a marriage, and the all-encompassing cigarette smoke.

At first, it seems like the "controversial-ness" of their love story comes from their different
race - Charles is White and Harmony is of Indian descent. But it is soon revealed that the
love story of the young boy and a teenage girl is not between a 10-12 years old boy and a
13-15 years old girl. Rather the protagonist Charles of a six years old child who becomes
infatuated with Harmony, an eighteen years old legally adult young woman.

This naturally has implications that might be uncomfortable for
some in which case, it is best to heed the author's warnings.

Another note of significance is the time period and the perception of the narrator.

While it has only been five decades since the 1970s, the socio-political landscape
has tremendously changed. Hence, there are some ideas and expressions used
in the text – from the 1970s narrator's perspective – that might not be considered
politically correct by today's standards, mainly the exoticisation and the subsequent
otherness in the descriptors used for Harmony - her skin colour, the Mehendi,
lehenga, etc. Especially considering that the story is told from the child's perspective,
it is best to readjust one's expectations of what is considered ignorant.

After all, a child who grew up in 1970s Staten Island would be unaware of Indian
traditional clothing and would probably assume that henna is actually permanent tattoo.

The book is an amalgamation of "fictional" prose, the author's narration, poetic verses and songs.
Different narrative voices are indicated by stylistic choices of standard, bold, and italics text.

The author's writing style is dominated by purple prose, which I personally enjoy but may
not be everyone's cup of tea. The pacing of the story is quite slow and each dress, place,
and emotion is described in great detail. But as the author himself warns, the book is
about appreciating the moments itself rather than getting anywhere in particular.

So, if you enjoy leisurely pacing and don't mind slow-burn romances,
then this is the perfect book for you.

((((((((((((((((((((((((((((((((((((Rated 5-Stars)))))))))))))))))))))))))))))))))))))





-----------------------------------------------------------------------------------------------------------------------------------------------------------------------------------------------------------------

228 review is by iqrabashir871 on 5/12/22 - (Pakistan)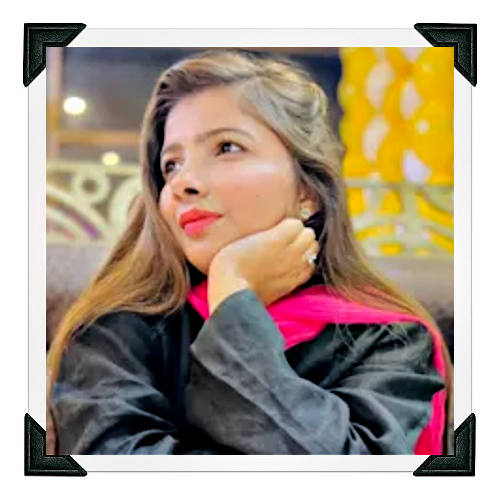 'The Embryo man' comes with a unique combination of the old and modern eras.
The magical world includes the adorable characters named Charlie and Harmony.
Undeniably, the story provides the most realistic vibes you will ever get. Once you
start the book, it will become hard to resist and leave it unread.

The journey describes an incredible relationship between both characters
regardless of age. Usually, the misconception of the age gap blurs out the love.

However, this epic tale has beautifully explained all human emotions. It begins from
the back in 2008. You may find it a bit unique, but that's why you will end up loving it.
Unlike other stories, it is a real-life story that explains the human emotions of a teenage
girl and young boy. The writer has written them in a journal called 'Harmony journal.'

Such a touchy feeling, right? That's the beauty of this erotic book. The gratissimum part
is about the writer's obsession with harmony. While moving along the timeline up to 1974
will bring you back to the past. The reader will feel like living another life along with them.

What else could be better than a beautiful escape from the bizarre world?

So, Charlie lived with his parents and became a victim of love at first sight when he saw
harmony. The exotic Indian beauty just mesmerized him. Soon, they became friends.
However, Charlie has felt more than just a friend. In addition, Charlie's parents were
not like the happiest couple of towns now though it was a love marriage.

The Embryo Man

Meanwhile, the harmony was raised in India, and she moved to her old parents' home.
She doesn't have any friends. Indeed, Charlie is now his only friend. Even after several
years, he doesn't feel any change in his love for harmony. It all started when his girlfriend
found a box of journals. Several written notes from 1970-1974 while he was in harmony.

It eventually took him back to the past.

Charlie was deeply in love with her even from the beginning. However, it took some time
to realize the feelings of harmony. Here comes the twist now. Harmony is 18 years old,
while Charlie is only six. Surprised, right? I was surprised too. But for me, the more
surprising thing is their love for each other regardless of the age gap. He learned
the emotions, including love, passion, and anger.

While enjoying her company, he always tries to do his best in order to keep harmony happy.

He has an inspiring style of choosing the right words to express his emotions.
The emotional bond moves forward with unexpected twists. The only thing that
made me slightly off the page was 'physical activity.' Maybe it's because I am a
part of a society where it's unethical to do such things until a certain age.

However, apart from that, the story is written beautifully and engages the person deeply.

There were moments when even I felt like crying along with Charlie. The sudden and expected
death of a beloved person is something you just can't forget. It becomes like a trauma. No doubt,
the writer has a brave soul who doesn't hesitate to be portrayed in front of the world.

((((((((((((((((((((((((((((((((((((Rated 5-Stars)))))))))))))))))))))))))))))))))))))

-----------------------------------------------------------------------------------------------------------------------------------------------------------------------------------------------------------------

229 review is by rumanarimi on 6/18/22 - (Bangladesh)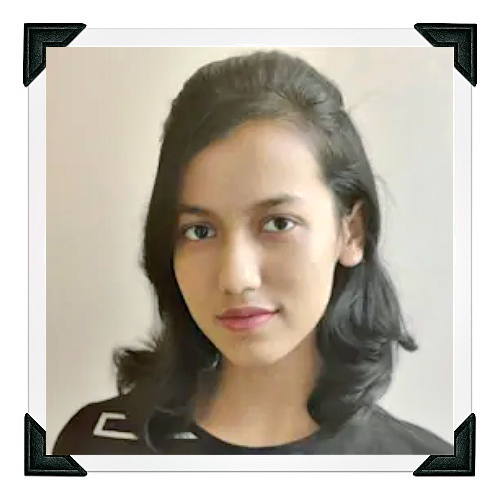 Charles Pendelton's "The Embryo Man" is a fantastic love story
I have ever read.

The storyline is different from any other books I have read before.
This novel contains emotions, care, love, family and romance. This
story proved that love doesn't depend on age.

The background moves along with the narration and gives us small
glimpses of the days back in the 1970s. You realize how different and
more love stories were then. The novel focuses on the story of a boy
named Charles falling in love with a girl named Harmony.

This book is a true definition of love.

It's filled with the innocence and purity of a child's love. It's the
kind of love where the two souls are fascinated with each other.

It's incredible to read how the author has described the beauty of his
beloved. As the story unfolds, you see a scenario of unconditional love
between two young individuals. However, the worse happened when
Harmony passed away, and Charles was left alone on earth.

It's not a usual love story with a happy ending. It is a story of a young boy
who struggles to win the affection of a girl he cannot stop thinking of. The
novel is beautifully written with the contrast of delight and tragedy. So if you
are looking for something new and unique to read, this story is a must-go.

((((((((((((((((((((((((((((((((((((Rated 5-Stars)))))))))))))))))))))))))))))))))))))

-----------------------------------------------------------------------------------------------------------------------------------------------------------------------------------------------------------------
230 review is by kushaniperer265 on 7/14/22 - (Sri Lanka)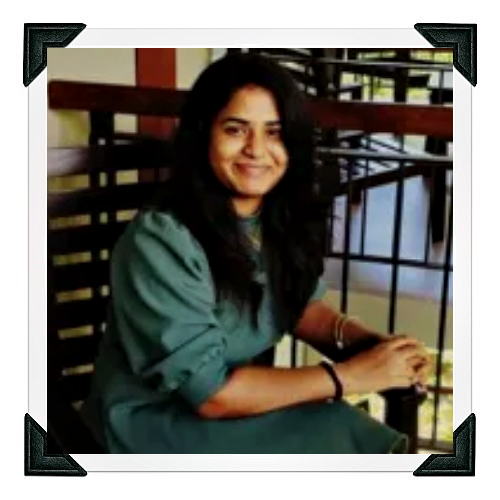 The Embryo Man by Charles Pendelton is a recount of the unconventional yet
heartwarming love story of Charles' own life. This story recounts events from
1970 to 1974 when Charles was only six years old. In his own words, his life
forever changed when he saw Harmony, a teenage girl of Indian descent,
moving into the house across the street one afternoon in August.

Their love story is a whirlwind romance with a forbidden aspect. From the beginning
of the novel, Charles forewarns his readers about the complexity of the story he is
about to tell the world and at the same time manages to provoke the curiosity of the
reader. The little sneak peeks he provided in the Gratissimum were strong enough
for me to take on the journey of their forbidden love.

But I'm not going to lie, I was skeptical at first because of the age gap and it was to
me incomprehensible to read about a love story between a literal child and a teenager.
But the narrative techniques Charles has used have made me time to time wonder
whether I am reading a book through the POV of a child or a man. The constantly
changing narrating perspective of the child and the man was executed very well.

And with the descriptive writing style and use of vivid imagery, while
describing the details of characteristics, scenes and settings make
this novel one of the finest literacy works I had the honor of reading.

"Aside from her physical attributes, I was enthralled in the very makeup of her own
individual characteristics. So appealing was this lady to my senses. How a gentle
woman with unembellished beauty could mesmerize my world and take hold of my
very soul was the mystery of mysteries for me at the time. Unbeknownst to her, she
had gone as far as to open my eyes up to feelings so unique and incredibly real,
that I would literally revel in the thought of waking up in the morning."

One of the best things about this novel was Charlie's adoration of Harmony. His way
of loving Harmony. His way of remembering her birthday and asking his cousins about
gift giving between lovers and then later arranging her gift was one of the scenes where
this showcase of pure adoration is shown. His constant need to be a grown-up and
worrying about the outside perspective of their love even at his age shows his maturity.

"Harmony was always singing for me as she played her acoustic guitar, and that made me
feel good, but what I really wanted was for her to sing to me. To feel that bond of togetherness.
That heartfelt cloying of over-exaggerated needs. I think it's called love".

Harmony is a woman who deserves all the love one can get. Her past was sorrowful but I think
she gets to experience a form of love so pure without any conditions from Charlie. Her love for
charlie in return also has been unconditional. She must have known that if their relationship is
to be known to society she will be crucified. Even then she chose to love Charlie. I think this
shows she also craved love and she got lucky to be experienced the purest form of love.

The ending just broke me. Even though Charles warned that there would not be a happy ending,
I was not prepared to be that heartbroken. To think that this was real and it happened to Charlie,
who was looking forward to spending the rest of his with Harmony, was just sorrowful.

"What's worse than growing old, than growing old without her? This I ask
myself from time to time, but can honestly think of nothing worse than the
fate I've been predestined to share with those, kind enough to listen. . ."

((((((((((((((((((((((((((((((((((((Rated 5-Stars)))))))))))))))))))))))))))))))))))))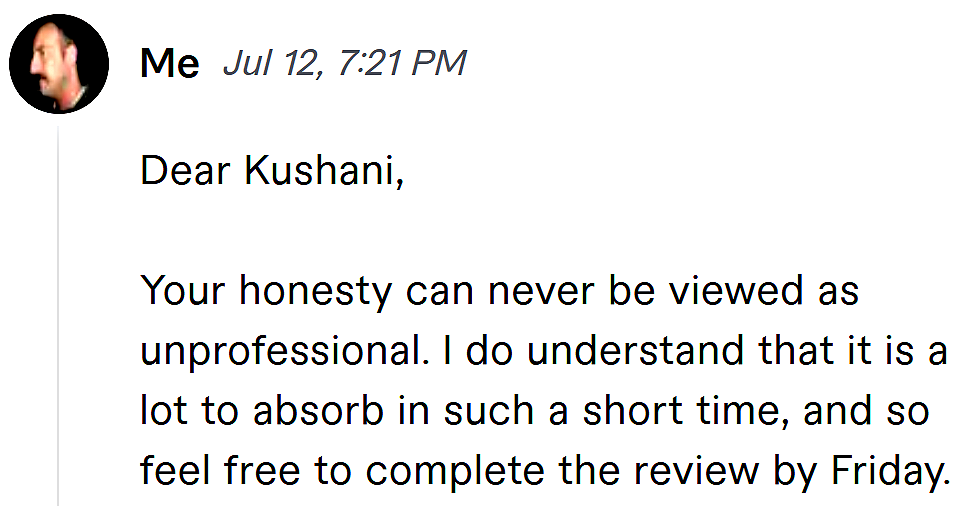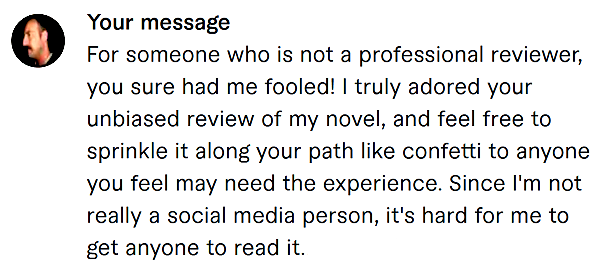 -----------------------------------------------------------------------------------------------------------------------------------------------------------------------------------------------------------------

231 review is by manvikamal on 7/19/22 - (India)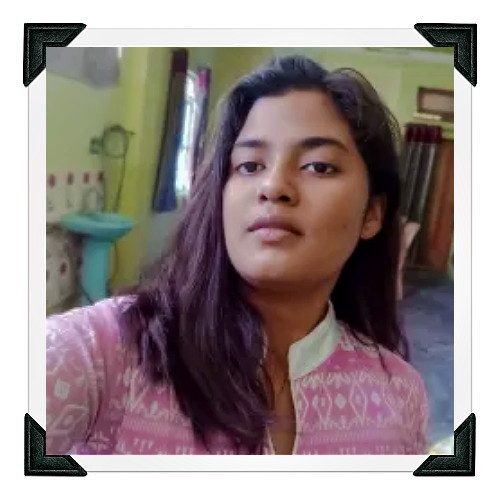 Such a heart-warming love story. It's a blooming love story between two
people who might be completely opposite to each other. Nevertheless,
they're so connected to each other. It crosses all the boundary of all the
superficial thinking of human mind, social customs, cultures and takes
you to the higher level of pure joy of love.

Charles also succeeded to portray a character of a pre-teen boy who is
experiencing different emotions at such a young age in a totally mature
way. Love is the human's deepest desire. We all want to love and to be
loved by someone. How the boy is completely stunned by beauty and
charisma of her. And how she is affecting her life. Charles meticulously
captures the emotions goes through a child's mind when he is experiencing
these emotions for the first time.

I also really love the aesthetics of the story. This story takes place in 70s.
So you can completely detach yourself from present and go back in time
and live the moment. Such a strong story with strong emotions.

Overall, this story is a must read. Character building is very strong and deep rooted.
The story doesn't deviates from its original timeline. If you want to escape in a different
world and totally indulge yourself in those feelings and for anyone who appreciates the
art of storytelling. An amazing creation by Charles. Highly recommended!

So, just chill, relax, sit back on a cozy couch, grab a cup of coffee or tea or whatever
and enjoy this heartwarming love story which makes you to feel love again:)

((((((((((((((((((((((((((((((((((((Rated 5-Stars)))))))))))))))))))))))))))))))))))))

-----------------------------------------------------------------------------------------------------------------------------------------------------------------------------------------------------------------

232 review is by sophie_bae on 7/30/22 - (Nigeria)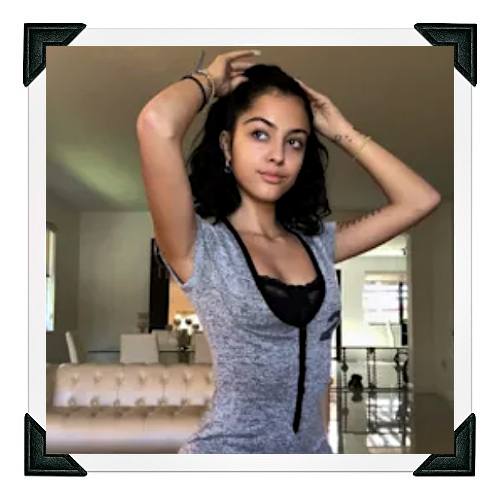 I Mire In pain while I cross at the path were they were predestined to pass on, the fight
fought for love among the couple was actually indeed a veritable triumph one, indeed ....

All necromantic absurdity the guy fall for, wretching words of her beloved wife
(like words was told him, he started reminiscing all) keep gushing into his mind.

There,I understand that love is anything that suits one's partner fancy no matter
all misunderstanding issued hoard in corner they will not leave it unsettled ....
they work on it

Could u remember the phrase, where he muttered that "idiosyncrasy women have that men
had to put on emphasis to understand them". He acted overly placid as he heard that from her

Well... the most intriguing part ,that really shoved me to read the book is where she was
eulogizing her 

with euphonious voice . Like she is unequivocally the beautiful woman,
two heart are meant to be ensnared and where he keeps inquiring lots of questions from her
in inquiring tone... should I call all those hyperbole or he uttered it coz he truly fell for her.

Well according to the book he uttered it because of his affections towards her

Tears pricked my eye

, tears deep my eye... tears gush out the freak from my eye.
Was stunned in silence as I got to find out the charming, amazing, extraordinary
woman (lady) dead



.

To be frank, love doesn't diminish when there is true love

.

Now, I understand why the lady give the hell life to Charlie.....why he threw
his pant down, out of control ..... oh lol it was on purpose. why she bashed
him unceasingly, why she was jealous ( I understoofd everything fully

).

At first I thought she don't really love Charlie but she was doing that coz
of what she once experienced, encountered at the meet of suffocating
because of what his pestiforous boyfriend did to her

......

Now I really understand why the author was heartbroken, weak, make
discerning statement at the first place. I truly understand all the painful,
stressful thoughts day-moments he had while writing it.

There, I learned true love really exist because the book doesn't
looks like fictional book to me (though it's actually fiction)

((((((((((((((((((((((((((((((((((((Rated 5-Stars)))))))))))))))))))))))))))))))))))))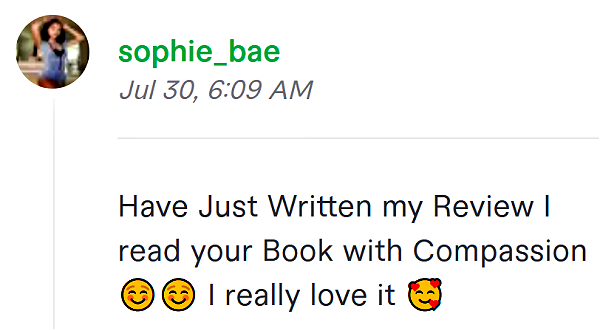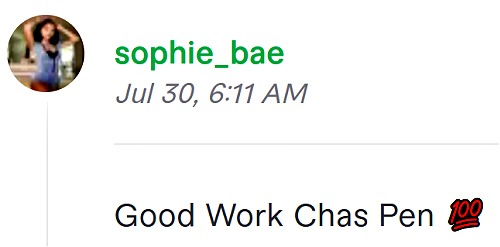 -----------------------------------------------------------------------------------------------------------------------------------------------------------------------------------------------------------------

233 review is by mydigisol on 8/2/22 - (Bangladesh)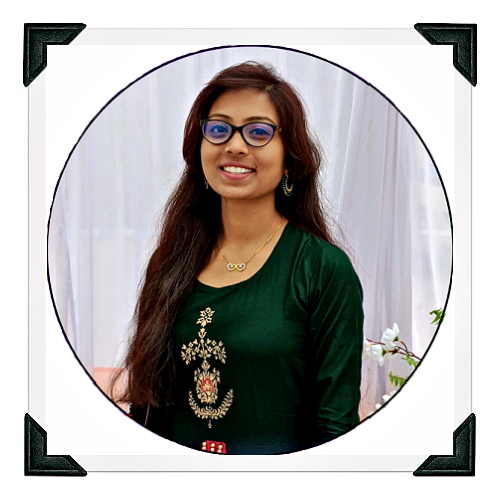 The Embryo man is an awesome read.

It is all interesting from the beginning to the last page.
What triggers me more is the idea behind the story,
of a kid falling in love with an adult.

It is something unimaginable but was brought to life in this book.

The characters and the dialogue were well detailed.
All emotions are expressed to the full.

I think this is the best conflict of interest.

Not many authors see through the mind of humans to
write a tale. But this book looks beyond the ordinary.
And that is what makes it more interesting.

((((((((((((((((((((((((((((((((((((Rated 5-Stars)))))))))))))))))))))))))))))))))))))

-----------------------------------------------------------------------------------------------------------------------------------------------------------------------------------------------------------------

234 review is by iqrawarraich418 on 8/16/22 - (Pakistan)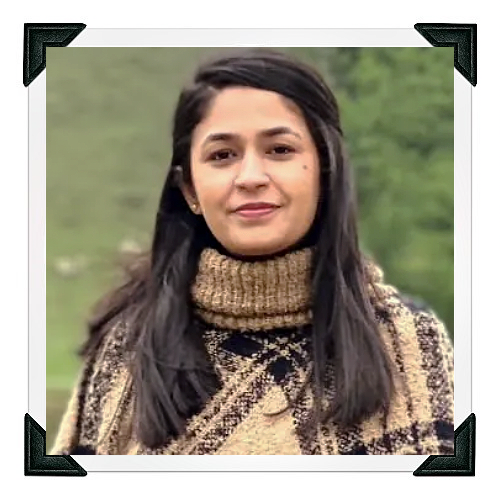 Light some candles, grab your favourite sweet treat, slip into something comfy
and get ready to turn up the heat with one of my favourite book these days.

The Embryo man by Charles Pendelton is an achingly tender story about the
enduring power of love. A story of true and unending love in its purest form,
and the power and magic of love to defy all odds.

The plot of the story is based on two souls falling in love, Charles and Harmony,
in early seventies. Charles is a Six years old school going boy living in New Dorp.
On the other hand, Harmony is 18 years old, exotic and stimulating, young girl with
indian descent who just got shifted in neighbourhood. This is day when they first met
and from that day onwards Charles could not free himself from angelic aura of her.

From stranger to friend and then friend to lover, Charles gallantly walked on the
road to a beautiful destination against all odds. The road where he found Harmony,
his first and last love. Although he was quite young for the age of falling in love, he
was handling his love life like a maestro. While his parents were busy solving their
disputes, he was busy making Harmony happy.

During the journey of his unending love, he countinously had dreams of dark
shadows haunting him from far. The shadows that were chasing him from the
beginning. Ignoring the society, his underage stigma, his parents and those dark
shadows, he was bestowing his unconditional love to Harmony. Together they
were happy. Together they were two stars shining in the sky of their own universe.

Every thing was going fine, until the dark monday came.

The day when everything went upside down. Its now up to the readers to learn what
happened on that monday. Was those shadows were a warning to something horrible?

Would he able to handle the situation?

Every page of this book is full of excitement so once you have opened it you cannot put it
down. I anxiously turned each page waiting to see what became of Charles and Harmony.

This book taught me few lessons that love has no limit, and knows no boundries.
Enjoy every opportunity you have to make new memories that you'll always cherish.
Every single moment of everyday won't always be rainbows and butterflies.

It is a really sweet book that deserves to be read at least once, to
understand how simple, magical and little things love is made of.

Regards
Dr. Iqra

((((((((((((((((((((((((((((((((((((((((Rated 5-Stars)))))))))))))))))))))))))))))))))))))))))

This is her rendition of my book cover, and it is so cute!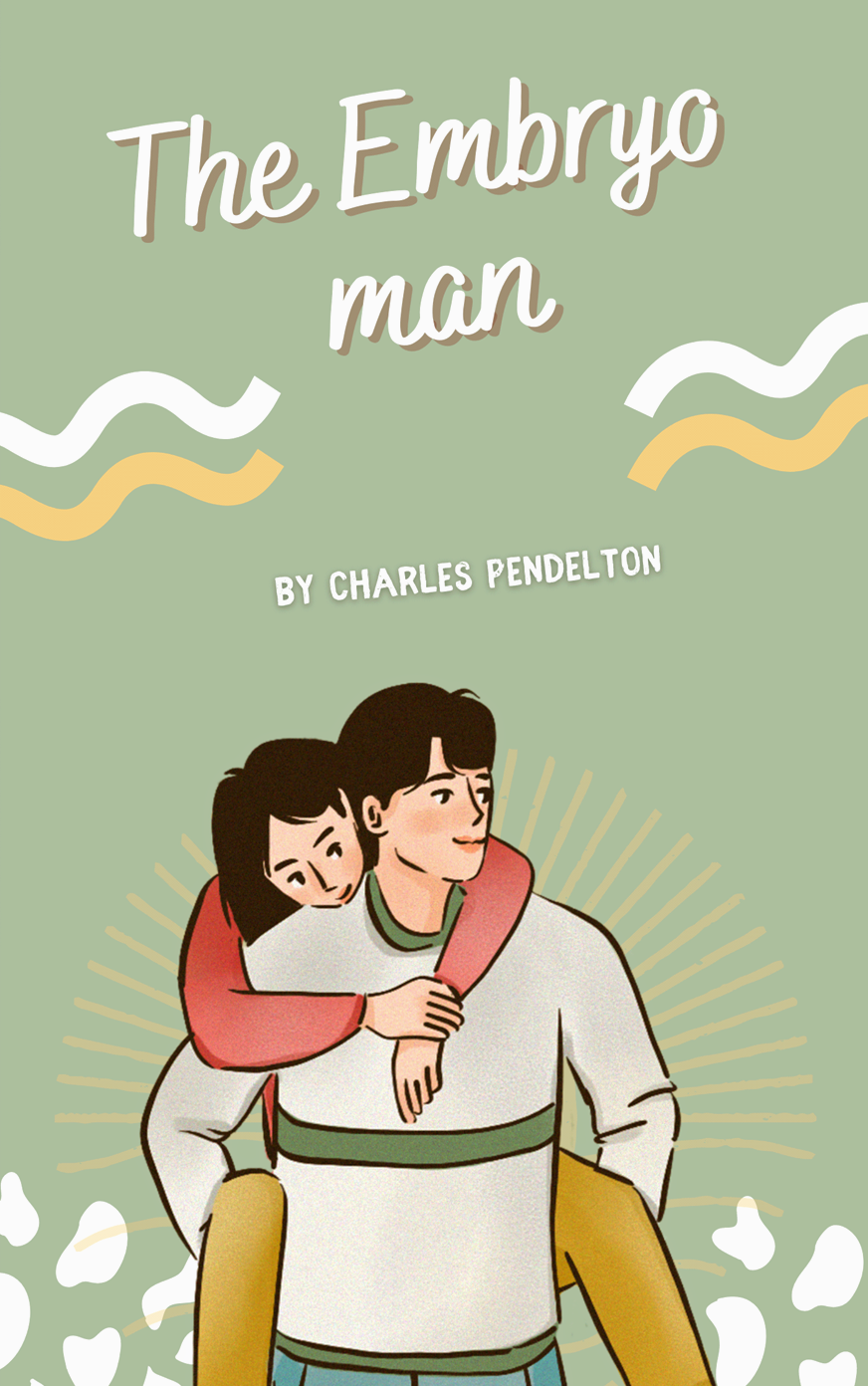 -----------------------------------------------------------------------------------------------------------------------------------------------------------------------------------------------------------------

235 review is by tiyasaguha351 on 8/19/22 - (India)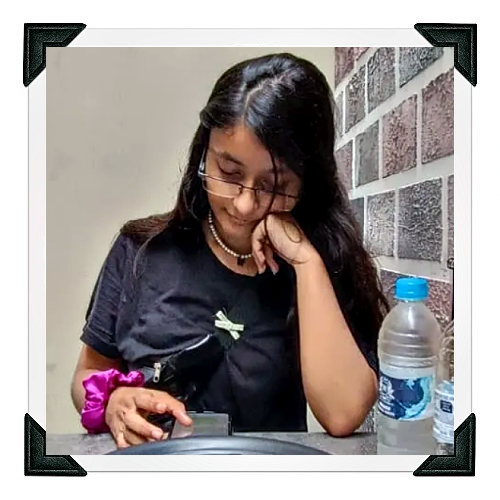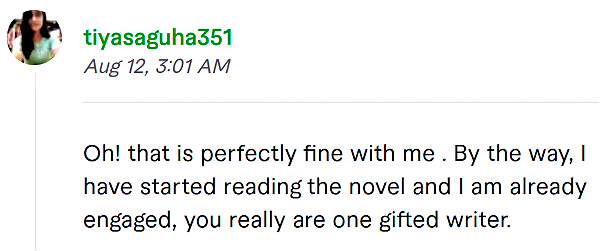 I just finished reading this book yesterday and I was so
amused that I could not bring all my thoughts to one place.

This book is at the peak of its excellence in terms of literature.

The entire book is so poetic that it takes you with it without
even trying. This book literally feels like it's flowing and you
just happen to be there while it does so.

It is not a romance novel, it is the story of the making of a "MAN",
it is the story of two souls meeting beyond any known boundaries of
this life, two souls who rebel not to follow any rules of the known world.

But I also understand why it is so controversial. It is not always politically correct, but
I think that the author was not even trying to be politically correct, he just wanted to pour
his heart into this novel which was filled with love even if that makes him a little politically
incorrect sometimes like letting his lover compete with other women that he knows in his
mind, where his lover always won but at the cost of pulling other women down.

So, yes, not everybody is going to find it pleasing always.

But for me, personally, it was a highly captivating experience that made me
forget to get down from bus at my stop and for that it deserves a 5 star rating.

((((((((((((((((((((((((((((((((((((((((Rated 5-Stars)))))))))))))))))))))))))))))))))))))))))

-----------------------------------------------------------------------------------------------------------------------------------------------------------------------------------------------------------------

236 review is by vedikanehe on 8/20/22 - (India)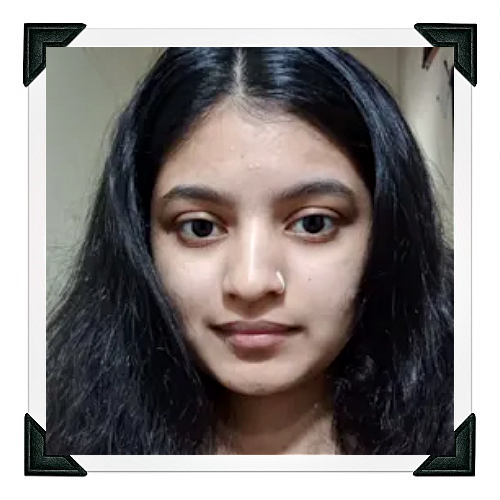 'The Embryo Man' as the author has very rightly suggested is not everyone's
cup of tea. It's not for ones who get uncomfortable reading or imagining anything
which won't be considered ideal in present times for the the central theme of the
book itself might not be regarded as 'appropriate' in today's day and age.

However the author has nowhere tried to justify or encourage anything happening
in the book. The book might take time to draw you in but is a good read for ones
looking to revisit the much simpler times, times before smart phones and computers.

The book is slow paced and gets erotic and sexual at various points.

The book focuses on how a teenage girl who doesn't belong to the American subcontinent
captures the heart of the author when he is still a kid. Not too long after the author sees the
young lady for the very first time his world begins to revolve around her. Author takes his time
to describe all the features physical and otherwise of his lady love. He is so enthralled by her
beauty and persona that he no longer finds joy in activities kids his age might find exciting.

Soon, his only desire is to grow up and become the man the love of his life would want him
to be. The story progresses slowly but definitely leaves an impact on the reader. The book
is the right choice for anyone wanting to read a not so usual tale of unrequited love!

((((((((((((((((((((((((((((((((((((((((Rated ??? Stars)))))))))))))))))))))))))))))))))))))))))

-----------------------------------------------------------------------------------------------------------------------------------------------------------------------------------------------------------------
237 review is by ajcartier on 9/15/22 - (Canada)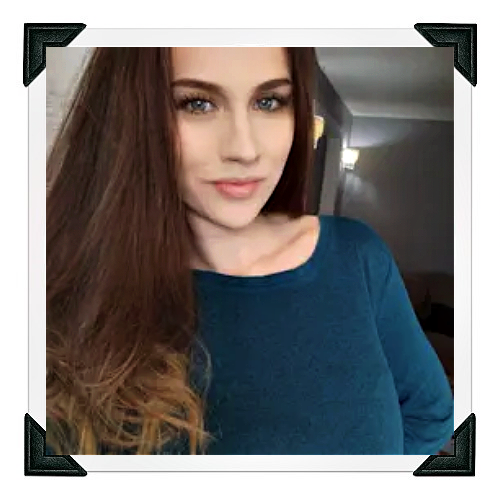 From the very first moment when young Charles meets Harmony, he's immediately
taken by her beauty, which spurs him to desire to learn more about this woman who
is unlike any other he had yet encountered in his short life. The pair build a friendship,
that blossoms into love, and so begins an unconventional love story.

Charles says it best himself: This story isn't for everyone but those
who read it will find themselves changed after experiencing it.

The story unfolds using journals and letters, as well as fragments of memories and
dreams, as the author works to tell the tale of his all too brief love affair with Harmony.

Full of lush, poetic writing that delves deep into the mind of a young man so enraptured
with the woman of his dreams, he exhibits relentless determination to win her heart. The
story at times takes on a dream-like quality (not only due to the actual dreams described
within) that leaves the reader wondering how much of what happens takes place in Charles'
imagination and his dreams, and how much happened as he remembers it.

(That is not to cast doubt of the truthfulness of his recollection, but rather a testament
to the writing style and how it is crafted in such a way it is almost dizzying.)

As we follow Charles and Harmony through the life they start to build together, getting lost in
their hopes and dreams and the ideas of what they hope their future will entail, it's impossible
to ignore the tug of impending melancholy and tragedy we know we're tumbling towards.

The Introduction makes clear that this is no typical love story. There will be no happy ending
for Charles and Harmony. There can't be, based on those early details gifted to us readers. The
implied fragility of what follows makes it all the more compelling, and hard to read in many ways.

I found myself holding my breath, wondering what would happen next and how it might unfold.

It's no mystery why the Charles of 2003 was unable to resist the pull of Harmony again,
why he became so lost in his reliving of the memories they shared.

Be prepared, this story will change you.
You will never be the same.

((((((((((((((((((((((((((((((((((((((((Rated 5-Stars)))))))))))))))))))))))))))))))))))))))))




-----------------------------------------------------------------------------------------------------------------------------------------------------------------------------------------------------------------

238 review is by maleehamo on 10/3/22 - (Pakistan)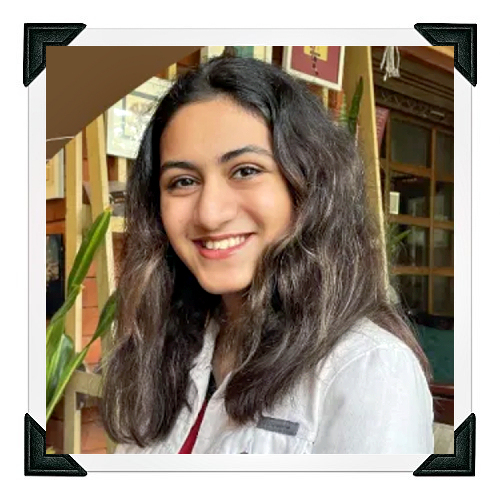 We need more books like this

I find the theme of this book rather daring. I have not yet come across
any other media that's willing to accurately portray how feelings of love
(for a relatively older person) develop in young Children. Feel free to
correct me on this, but it almost seems to be a taboo topic of sorts.

There seems to be this pervasive idea that the innocence of childhood
is tainted when love and lust become fixtures within it, when these are
experiences that a lot of young children have.

I really enjoyed reading from Charles' perspective. The way he rationalized
everything (especially the feelings that he didn't yet understand in the earliest
parts) was fascinating. And the writing style of the author also really lent itself
to making the world seem alive, for a lack of a better word. I appreciated how
consistent the style was as well. In my experience, when authors try to be more
daring and experimental with their work, it tends to come of as inauthentic; the
holes aren't difficult to find usually. But here, the prose reads very smoothly
despite how stylized it is. You really get a sense of the author's own authentic
self rather than a watered down version. Honestly, I'd recommend this to anyone
looking for a refreshing writing style.

I do have grievances, though those are rather nitpicky and don't take away from
the overall enjoyment of the story. My biggest issue, is how the book is formatted.

There are several paragraphs that are italicised, and my initial thoughts were that this
must've been done to either convey exceptional importance or to show that this is a
flashback, but the appearance of these chapters was inconsistent and I wasn't able
to pin down a reasoning for this decision. I imagine that for some people, this would
take them out of the reading experience, but truthfully, it was not difficult to adapt to.

((((((((((((((((((((((((((((((((((((((((Rated 4-Stars)))))))))))))))))))))))))))))))))))))))))





-----------------------------------------------------------------------------------------------------------------------------------------------------------------------------------------------------------------

239 review is by rumazaman 10/4/22 - (Bangladesh)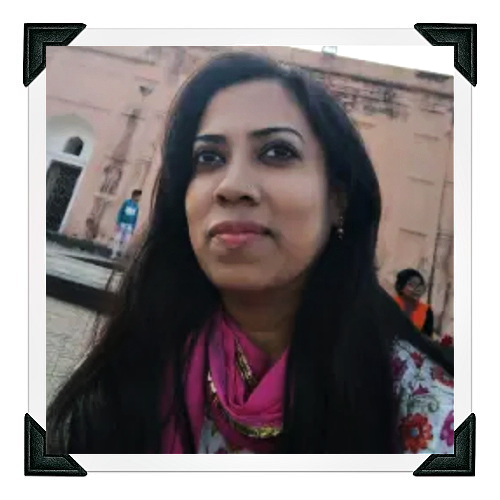 Have you ever presumed that a simple phrase "Harmony" can melt you just like
a piece of butter?

Yes, I'm talking about the tragic love story 'The Embryo Man' by Charles Pendleton.
This emotional love narrative was originally published on the 9th of September 2018.
The fiction consists of eight chapters. In every chapter, you will come to experience
a new way of rhythmic love, a love that touches your soul.

The author did Justice to the title of his novel 'the embryo man' by depicting the
interracial affection between two human beings of different biological ages.

The novel signifies the matter, that how love, and affection in a relationship should
be between man and woman. The best part of the novel is its phraseology which is
very easy to connect to the character.And there are plots based on the dream in a
dream that seems to me confusing. But the romantic lyrics of the story were superb.

I think every person who believes in eternal love will value the story.

((((((((((((((((((((((((((((((((((((((((Rated 5-Stars)))))))))))))))))))))))))))))))))))))))))





-----------------------------------------------------------------------------------------------------------------------------------------------------------------------------------------------------------------

240 review is by tiffanyvega 10/26/22 - (United States)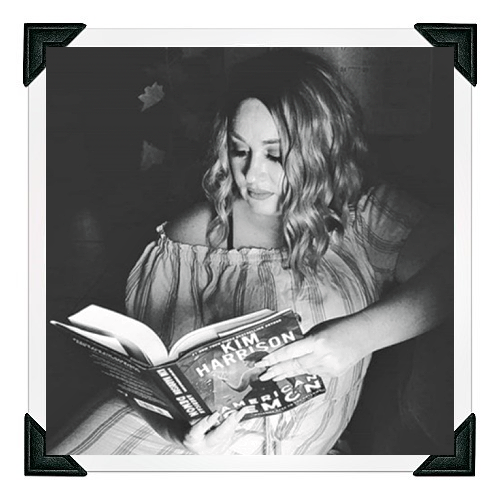 I have to say that when I first picked up this big and read
the author notes about how this book would not leave me
the same I thought that was a tall order to fill.

But as I started to read and then finish the book I realized
that a part of me was not the same. It is indeed like a movie
that changes the way you see love. It is a will written tale
that hits all the spots.

There is the ups and down that we all have in our lives.
A tale of two young people fallen and in the end both of
them are changed for ever.

A love that no one could ever fill again.

If you every have the chance to read this I suggest giving
the book a go. I promise you that you will not be the same
once you are finished.

((((((((((((((((((((((((((((((((((((((((Rated 5-Stars)))))))))))))))))))))))))))))))))))))))))

-----------------------------------------------------------------------------------------------------------------------------------------------------------------------------------------------------------------
241 review is by har_06 11/03/22 - (India)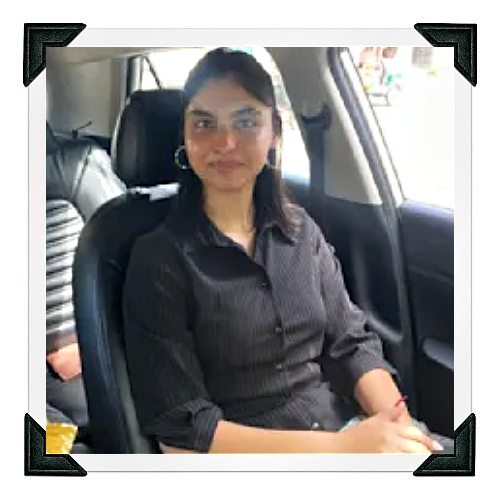 ** spoiler alert ** I was about to give this 4 stars thinking it had some moments
where i felt were wrong but the ending changed it all for me thus 5 and more!
                                             (if it were possible)

First of all, Harmony was an Indian and so am I, so understanding the cultural
part of the story came easy to me. You know people will have strong opinions
regarding this book as it covers some sensitive topics but i kindly request you
to read it fully and then share your opinion.

"because whoever I was before died that day. The day Harmony returned."

I even thought it was wrong at some level but if you think about it, love should
not have an age limit. Charlie loving her since the day they met was pure in all
it's form and the way he talks about her is the evidence for it.

"If you can imagine how much I loved her, then you're not even close."

"She was heaven in the form of a woman.
She was everything perfect in the world.
She was my life, my love, and my best friend."

I have never in my life read about love the way this boy talks about her. It's pure
in all forms and deep as an ocean, i felt his love for her, his lust for her, his rage
when she died, his feeling of hopelessness when he couldn't touch her again.
I as a reader felt him BREAKING into pieces!

"In theory, we all live in glass houses."

"The most ironic part of it all is that once I was terrified of death...
Now I'm terrified of life.

I have never in my life read about love that was beyond a limit. I can't express in
words how i felt reading it. Sure, there were moments which made me feel wrong
about this story and i almost thought she'd be going jail for this as the author kept
on saying something bad was going to happen but the way the story ended, left
me breathless. I CRIED! I wept reading his words saying how helpless he feels.
I had to pause reading for a moment to catch my breath. I did not think i would
have such strong feelings for these characters but i do now. I almost feel as if
i was there watching everything go down and man i wish i was and had the
power to spare him of this excruciating pain.

"I would die for you if I didn't have to."

The way Harmony taught him to be a man, the way she
fooled around with masks to make him laugh, everything
will have a special place in my heart for the rest of my life.

You were right Mr.Chase, this will leave prints in our hearts and minds and
i'm so glad it will. Though it was painful, I'm so glad you wrote this and poured
your heart and soul even though you must have suffered writing this.

"I'm sorry baby, but I refuse to be put into the ground knowing you will be forgotten.
I need the world to love you as I have loved you. To know you as I have known you."

Thank you so much for giving me a chance and the honour to read this,
i know it must have been hard to exhibit the most vulnerable part of your
life but let me tell you i'm so glad you did!

((((((((((((((((((((((((((((((((((((Rated 5-Stars)))))))))))))))))))))))))))))))))))))


-----------------------------------------------------------------------------------------------------------------------------------------------------------------------------------------------------------------
242 review is by creativehandzz 11/08/22 - (Nigeria)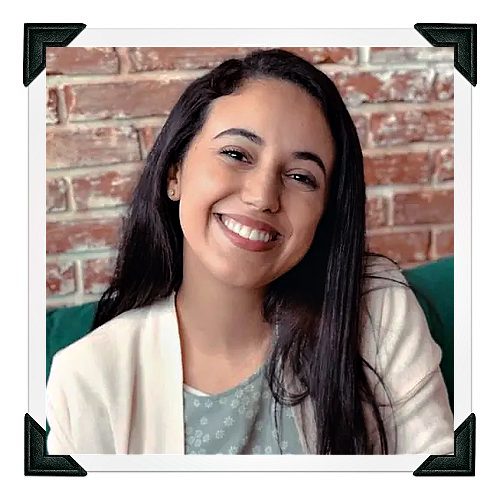 "The Embryo Man" written by Charles Pendelton is a book that depicts love
in its truest and purest form. This book is a flashback of the writer's love life.

Written from a journal, this romantic story describes the feelings of two young kids,
Charles and Harmony, who fell in love during the 1970s. The love the writer shared
in this book is rare and hard to come by, especially in this present age. It was so
emotional, and it made me laugh and cry. I was able to relate to the writer's love life
because I've had a similar experience. I met my husband when we were both teenagers
and our love was magical! This book made me appreciate the loved ones in my life,
especially my loving and thoughtful husband. I can't imagine life without him.

As I started reading the novel, I was skeptical because both partners were not consenting
adults. But as I read on, the author's superb writing style and tone pulled me in. I couldn't
stop reading. Charles and Harmony complemented each other so well and they were a
perfect match. Charles' desperate attempt to show Harmony how much he loved her was
commendable. Even at that young age, Charles knew what he wanted and was never going
to back down. The lack of love and happiness in his parents' marriage made him rather
unstable and emotional. He needed to fill that void, and he found solace in Harmony.

Charles and Harmony explored each other mentally and sexually. They
learned a lot from each other and their love grew into something beautiful.

Although the story ended in tragedy as Charles lost the love of his life, it was a really good
read. I would highly recommend this book to anyone. It enforces how important it is to love
and not take for granted the people in your life, because no one is guaranteed a tomorrow.

((((((((((((((((((((((((((((((((((((Rated 5-Stars)))))))))))))))))))))))))))))))))))))


-----------------------------------------------------------------------------------------------------------------------------------------------------------------------------------------------------------------

243 review is by jasminelloyd673 11/10/22 - (United Kingdom)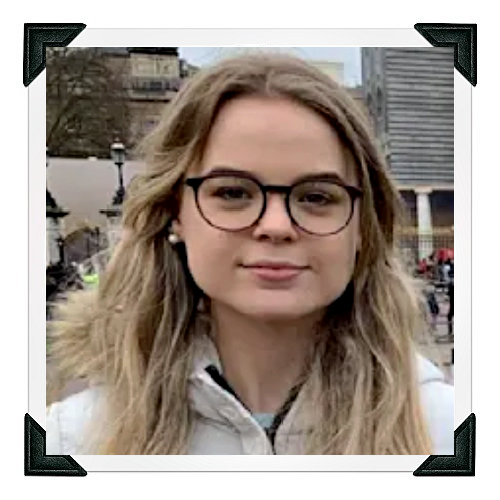 What a beautifully written, completely mesmerising and encapsulating story.

I feel as though I have lived another life through reading this story and experienced
the events alongside the narrator. I was completely enamoured by this book and
besotted by how thoughtfully everything was described.

I have a personal soft spot for pieces set in the past, so the fact that this book was
centred around the 70s really captured my attention. The setting seemed authentic
as even to the minutest details, Charles did a superb job at completely sweeping me
into this world where I can visualise the scenes perfectly. It does not feel forced, nor
does it feel wedged in, in order to achieve scene setting. There was no information
dumping and in my opinion everything flowed smoothly and followed a natural rhythm.

In terms of the plot, I was slightly wary in the beginning as I am an avid reader of
romance books and often find myself stumbling across cliches and repetitive tropes
which can become rather lethargic, and the fact that Charles noted how the book will
defy the nature of an average love story had me feeling cautiously curious. However,
it is safe to say that I am tremendously glad that I took the plunge! This story explored
themes of naivety and purity through a child-like gaze, yet it countered that with themes
of maturity and wishing to be older than what you are in order to be at a different place
in life. The story walked a tightrope strung throughout the story where young Charles
was trying to balance the dilemma of being almost trapped in a child's body when his
mind is so eager to be moving on to more mature matters such as love. I have never
seen a book written like this before, where the narrator is so young but so enraptured
by his feelings towards another that he inevitably detests the restrictions of his age.
It was immensely interesting to see from this perspective how Charles dealt with
these emotions and how he worked towards trying to overcome this feeling of
perhaps inadequacy due to loving someone older than him at a young age.

Yet, despite all of this, Charles' innocence and pure nature did shine through
within this book. One particular moment that captured my heart was when he
was getting himself slightly worked up over buying Harmony something for her
birthday. I feel as though this pure nature helped contribute to the love between
Harmony and Charles being so untouched and beautiful, where it felt completely
pure and the compassion for one another was untainted. You can really feel in
the writing how much the pair loved one another and it truly makes you believe
that soulmates are a real thing. It has given me hope that love can be found
and people are capable of cherishing others so selflessly.

However, that is not to say that this story is just vacuumed into a love bubble
where everything is sunshine and roses. It explores how social concepts can
restrict characters from following their own desires such as the pressures Harmony
felt. I also liked how the story had layers to it and was not completely two dimensional
and did not present things in a black and white fashion. The characters where given
depth and each had their own tribulation which made them appear more authentic and
relatable. For example, the interesting subplot where Charles' parents' love fizzled
gradually over time which led to them arguing constantly, alongside their drive to work
constantly, added nuance to the story where it became more relatable, real and raw.
Overall, this helped make the book appear more grounded and anchored to reality,
where you can really envision this type of scenario happening and the plot does
not appear to be portrayed as this unattainable fantasy.

This story took me on a beautiful journey where I felt the emotions of Charles so vividly
through reading. I experienced all the highs alongside the characters but that also meant
I experienced the lows with them too, and it is safe to say I do not think I will recover from
this book. I felt my heart wrench and my stomach physically twist when I found out about
Harmony's fate. It really makes you think about how cruel life can be and how something
so beautiful and pure can be ensnared by illness. What really contributed to my heartache
on this matter was the fact that due to Charles' rather young age, it is such a difficult thing
to be presented with grief at such a young age and how it is so completely confusing to
wrap your head around. When I read about the letter that Harmony left for Charles I felt
completely crushed. I was so encapsulated by the story that I felt as though I was
experiencing Charles's heartbreak and grief first hand. However, to really hammer the
nail into the coffin and stamp on my crushed heart, Harmony confessed that essentially
she would be waiting for Charles in heaven. That was the part that really had me sobbing.

Yet, this is a testament to Charles' writing, as he has done such a fantastic job at writing such
a stunning story that I have found myself completely attached to the plot and the characters.

You can feel the love through every word that is written in this story, it is truly a masterpiece.
It was such an honour to have been able to read this, as it is such a raw and vulnerable story.
I feel completely humbled and thankful that I had the honour to read it.

((((((((((((((((((((((((((((((((((Rated 5-Stars)))))))))))))))))))))))))))))))))))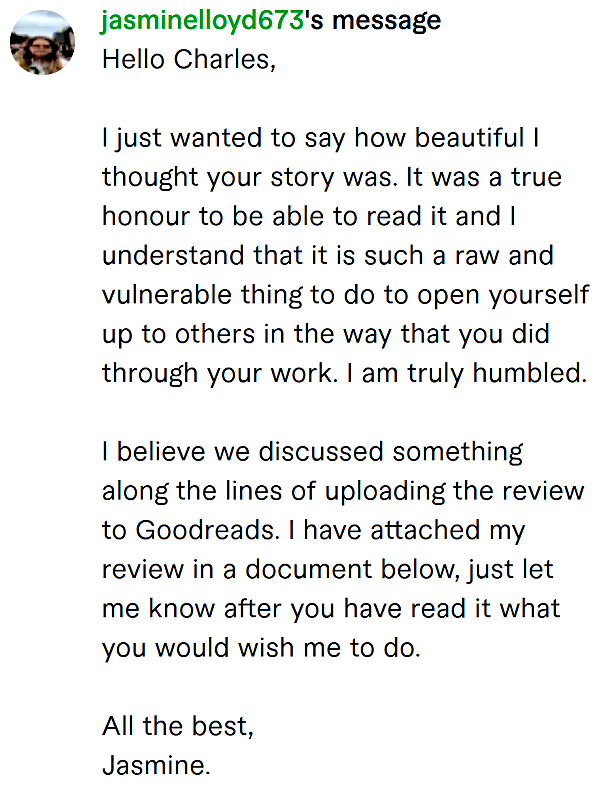 -----------------------------------------------------------------------------------------------------------------------------------------------------------------------------------------------------------------

244 review is by mariabusoi 11/11/22 - (Romania)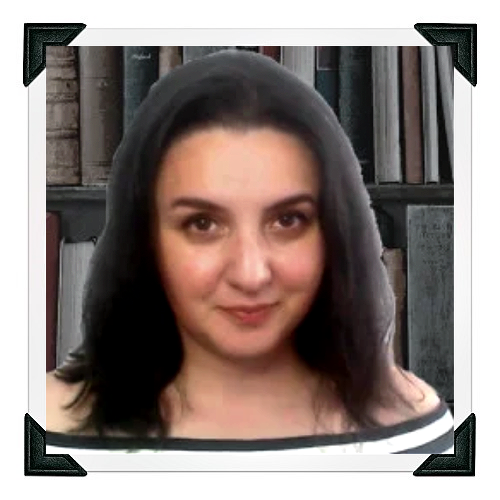 This book… I don't know what I read here. I was promised a unique book and it is true
I got just that. I was promised not to be disappointed and I wasn't. The "Gratissimum"
was intriguing and it is what drew me in from the start. Paired with the introduction, I
just couldn't wait to get into it! It took me 3 days to read it - an awesome page-turner!
Had I not had a job and a family to take care of, I would have finished it in a day!

This is the story of Charles falling in love with Harmony. Their love blossomed from 1970 to 1974.
They start off as friends, even though he fell in love at first sight. Because we don't get to see the
friendship part in too much detail, it seemed to me their relationship started very fast. I felt there
was no tension in the beginning, no suspense. However, suspense does build up soon: their love
is a forbidden one and they try not to get caught. It is this question - "will they get caught?" -
that helps the reader fly through the pages as their relationship evolves.

The voice of the narrator is always an ominous one, cautioning us the end is near at every
turn. This voice, more than anything else, made me sympathetic to their love. It made me
really feel how the hidden, illicit aspect of their love, made it even more powerful.

Timeline

Though the chapters follow the years (1970 up to 1974), the timeline sequences are often
mixed up: we get scenes from the future along with introspective thoughts. This created a
bit of confusion for me at first, but I really appreciated it by the end. The intricate writing is
what augments the secretive atmosphere and adds to the idea of an unreliable narrator.
After all this, reality is intersected by dream sequences and we find ourselves as confused
as Charles when hearing: "The kiss never happened.". .

Characters

The only characters that are really fleshed out are Charles and Harmony.
Given their age, I certainly understand that: a first love is all consuming.
There is no time for other people. Nothing else matters but our love interest
at such a time - anything else is a hindrance to the time spent together.

It certainly comes across that way, but, as a reader, I felt I needed more of a whole picture.
We have Charles's parents with sporadic appearances. They aren't really present in his life
because they have their own troubles. He doesn't seem affected at all by this and that felt weird
to me. As a child gone through the divorce of my parents, I didn't understand how Charles doesn't
talk more about it. He also has cousins who only show up in the novel when Charles needs ideas
for a present for Harmony. All the while, Harmony's family is barely mentioned.

The main point here is that although the love story is what the novel is about, it shouldn't be
the only thing that matters. I felt I needed more background, more of a complex understanding
of other characters as well. In order to really be part of this different world, to really picture it
well, I needed more depth to everything and everyone in it.

Charles's voice felt very mature. The author mentions he will do this from the beginning, and I think
it was the right choice, even if the emotional impact of how it all turns out would have been a lot greater
otherwise. The child comes through in vulnerable moments though, and that was beautifully written.

Harmony is far from the perfect leading lady. I loved the contrast between the way Charles
sees her and her actual actions. She seems chaotic and nervous. She gets easily triggered
and her reactions are disproportionate. This becomes understandable once we learn about
her past, but it doesn't excuse her behavior.

It is really difficult to create an astounding book with an imperfect protagonist and I really loved
the way it was handled here. It is Charles's and the narrator's insistence that everything was very
pure, all the while recognizing how scary it felt, that did the trick for me. I was immersed in the
story because of the two of them.

Likes and Dislikes

What I didn't particularly like was how their two voices overlap at times. It seems to me the author tried
to distinguish Charles from the narrator by formatting phrases differently (bold or italic), but they aren't
at all clear. Though an interesting choice, it often got me confused as to whose thoughts I was following.

Something I enjoyed a lot were the political and cultural references of the time - from
Watergate to music, I loved them all! In fact, at the end of this review, you can find a
list of the song references in the book you can listen to while reading, for a complete
immersive experience. I played them all and they really helped me step into that time.

As a non-American, I feel I understood the '70s better through the narrator's eyes,
but I also could identify with Harmony better as she didn't care at all about politics.
The difference between how she viewed Watergate and how Charles describes it (as
"the end of an era") made the lack of understanding of each other's views very real.

Conclusion

Their love story ended abruptly and it left me wanting to read more.
It also left me wishing for a completely different ending.


Would I recommend this book? - Definitely!

Would I also think it should have better trigger warnings? - Definitely!

Is this really a love story? - I really cannot say.

My mind tells me "certainly not", but the writing convinced me
of how Charles perceived it as a real, true love story and I think
there lies the beauty of this book. You are left wondering.


P.S. If you love listening to music while reading, check out
these songs you'll find referenced throughout the book:

Gingerbread Man by The Mirror

On This Very Christmas Night by Trans-Siberian Orchestra.

The Gnome by Pink Floyd

Which way you goin' Billy by The Poppy Family

Ohio Express sing Chewy Chewy

The march of the jingle jangle people by San Francisco Earthquake,

Artificial face by The Hobbits

Catch the wind by Donovan

Will You Be Staying After Sunday by Peppermint Rainbow

While my guitar gently weeps by The Beatles

Forever Changes by Love

My Whole World Ended by David Ruffin

Time in a bottle by Jim Croce

Eres tu by Mocedades

The Dark Side of the Moon by Pink Floyd

The Piper at the Gates of Dawn by Pink Floyd

((((((((((((((((((((((((((((((((((Rated 4-Stars)))))))))))))))))))))))))))))))))))

-----------------------------------------------------------------------------------------------------------------------------------------------------------------------------------------------------------------

245 review is by nazra03 11/12/22 - (Pakistan)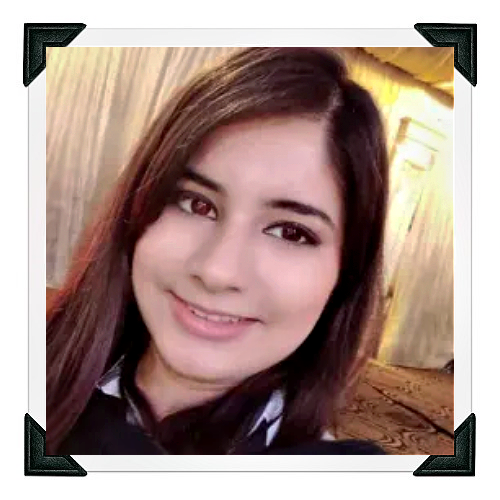 A book with the essence of originality and reality.

Charles Pendleton's book Embryo Man is based on the journals or scribes by the
author as a child. The emotions and vivid imaginations of a budding childhood were
enhanced by the author's retelling of the tale - of his sweet love with Harmony.

For me, the book was none like I had ever read that complies with the author's wish
of adopting a singular style, just like his unique down-to-earth emotions. The feelings
of a child were sharpened and organized by an adult, giving it a form of completion
as his love tale. Though the author warned in the Gratissimum about the various
topics any reader would encounter, I dared to read it till the end and loved it beyond
words could ever explain.

At the start, the way Charles unfolded the plot and characters with the help of old
memories is fascinating. For me, most amazing part was creation of a fictional
character by fictional characters. Though a fictional character, Timmy was given
the air of an actual one; to shield the forbidden love. I won't spoil the reader's
suspense so, by the end the tale was wrapped up by both tragedy and fate of
both Charles and Harmony. Read in one sitting, it had an even flow of the events
(though these were reminisced yet a lot of hard work has been put into the
arrangement of memories) that compelled me to not put the book down until
witnessing the whole everlasting love through the eyes and heart of the author.

Also, the chronological arrangement of the memories and emotions by the
division of dates and time of the year makes the story more real and easier
for beginner readers, marking it as a huge progress in modern literature.

Another thing that made this piece of work a mesmerising read for me, was the
balance between plot, characters and setting. I have read works with illustratory
implemental balance between these which hurts the natural flow either too much
focus on the plot and the setting will be just a blur but in Embryo Man the setting is
clear (as said earlier due to chronological arrangement of events) and the characters
are well shaped inspiring characters. The balance between plot, characterization and
setting was so clear that it made feel like I was reading a classic - without the any
uneasy boundaries of a classic society. So, it was a smooth read for me that only
bumped due to the story turning points and not because of writing style.

Given the human ability to understand things better on the based of comparison,
writer compares his love with that of his parents and in turn shows his undeniable
urge to show the whole world true essence of love (like his with Harmony).

At some point he does compares the cultures of both American and Indian
society, his distinction between both like Harmony dishes shows the singularity
of each piece of work and his appreciation of it in its true form.

Also, I found the authors knowledge of cuisine and cars remarkable; especially
of different cultures. It was like I was absorbing all the knowledge with a vivid
imagination and description. Every topic (from competition, sentimental, narrative,
environment to characters) was so vivid it was almost as if it was all so real.

On the whole it was an enjoyable read mainly due to the original ideas and the
honest expression of author, and illustration of south Asian cuisines and culture
to which I was able to relate to; partially due to the fact that it compelled me to
understand and fall in love with the characters, without judging them or their
mutual attachment based on raw, natural and genuine frame of mind regarding
love. As said earlier, if you want to try a book apart from usual plot or characters,
try this one and trust me you will not be disappointed.

Thank you author for sharing this true and unrequitable love story with us.

((((((((((((((((((((((((((((((((((Rated 5-Stars)))))))))))))))))))))))))))))))))))

-----------------------------------------------------------------------------------------------------------------------------------------------------------------------------------------------------------------

246 review is by shinettesevilla 11/14/22 - (Philippines)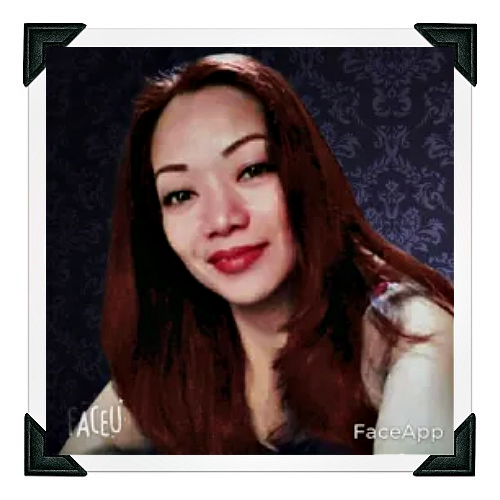 I will give an HONEST review in this book of novel i read.

In my first impression reading this novel i felt a little bored.but when i
continued reading it, my mind and my impression what i felt is changed..!

from the whole part 1 of the story i felt something different,actually all the
chapter and all the pages is full of twist. For those who likes to read novel
books like me and want a story of real life,I RECOMMENDED THIS BOOK.....

Its contains romance and fantasy, you will feel it for your self .!

I HOOKED in every pages of the story,every chapter is detailed,for those
who really LOVE to READ NOVELS,you can read this one too so you can
understand what i mean and what i felt in this book...

YOU WOULD BE LIKE THE TWO PEOPLE INSIDE OF THIS STORY....
FOR ME I WONT GET TIRED READING THIS BOOK AGAIN AND AGAIN.......
TO THE AUTHOR OF THIS BOOK MAY GOD BLESSED YOU .

((((((((((((((((((((((((((((((((((Rated 5-Stars)))))))))))))))))))))))))))))))))))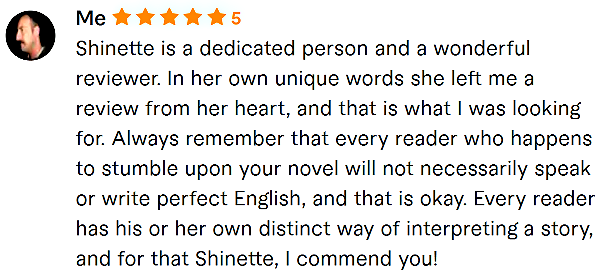 ------------------------------------------------------------------------------------------------



-----------------------------------------------------------------------------------------------------------------------------------------------------------------------------------------------------------------

247 review is by hurma33 11/25/22 - (Pakistan)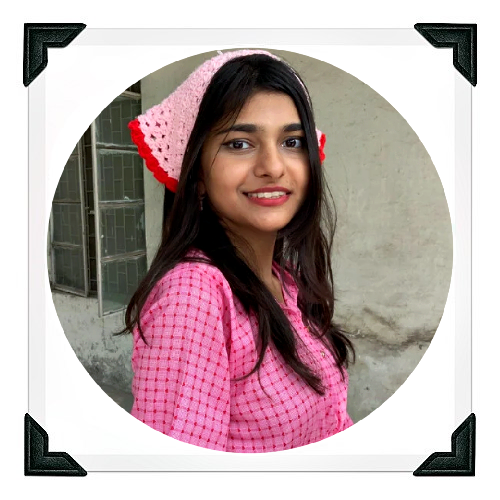 A very emotional story that will rip your heart. A slow moving story about
a young boy who falls in love with a woman much older than him.

"This was more than a carnal attraction.
It was adoration in its purest form."

So *deep breath*, the story starts with Charles, our young protagonist
living in Staten Island in the 70s. Charles is a sweet, smart boy who unlike
other boys of his age is calm, composed and over-all a gentleman.

Then comes drumrolls 





Harmony.

She's 19 years old, a beautiful girl of South Asian descent
who recently moved next-door to Charles. She's a kind and
loving soul, immediately liked by Charles' parents.

I was pretty unsure about this book at first, I expected a by the numbers,
cliche, love story. But it changed my expectations, made me believe in
Something, a dream, which did not come true… or maybe it did.

Charles' initial meetings with harmony are so cute because we get to see
the innocence of a child who is entranced by an older woman, unable to
put his thoughts into words only to end up saying something completely
different. Charles and Harmony's love story is romantic, powerful, gripping,
and as per writer's warning it's bound to make you uncomfortable. And I
hate that it made me smile, so much! And cry, so much!

"sometimes love is just doomed from the start, but if you don't
take the initiative to at least try to appease the yearning that
has grown in your heart, then you may well live to regret it"

I hate the fact that when I least expected it, the story, the words just
grabbed me and pulled me in so deep that even the thought of ever
resurfacing never entered my mind. I wanted to hate it but I couldn't.

The story is unlike anything you've read, anything you've been taught.
It goes against your morality, it makes you uncomfortable to the core
but you won't want to put it down. At least I didn't want to put it down.

Now, back to the story. I knew it was going to be a tear-jerkers,
but I did not expect what was coming at the end and how hard
it would hit me, and that I'd be crying my eyes out at midnight.

"In all truth, what we had was simply too beautiful for this world.
It had to be saved for the next."

It is not your average tale of unrequited love and heartfelt romance.
If I were to describe it in three words:

POWERFUL. ANGUISHING. COMFORTING.

((((((((((((((((((((((((((((((((((Rated 5-Stars)))))))))))))))))))))))))))))))))))

-----------------------------------------------------------------------------------------------------------------------------------------------------------------------------------------------------------------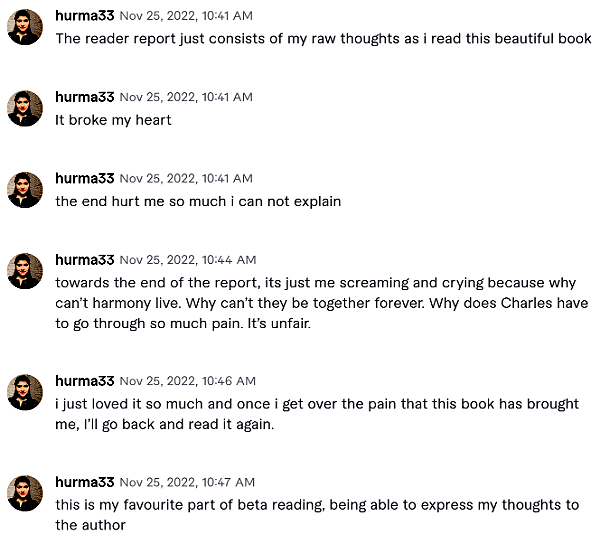 -----------------------------------------------------------------------------------------------------------------------------------------------------------------------------------------------------------------
248 review is by cate_02 11/27/22 - (Italy)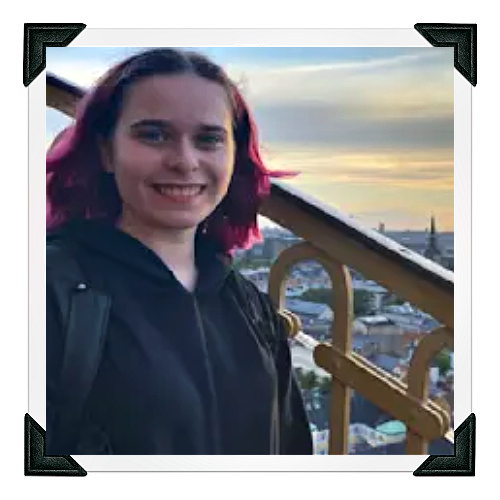 "The Embryo Man" written by Charles Pendelton is a book about the unconventional
and unfortunately-timed love story between a little boy and a teenage girl which takes
place between 1970 and 1974, a world totally different from ours.

Charles is a boy who lives in New Port with his family in which his parents have
relationship issues. In 1970 he meets his new neighbour, Harmony, and he knew
from that moment he was hers. They start to spend time together and, in the
meanwhile, to know each others.Harmony has Indian descent and one of the
honourable aspects about that is the boy's reaction. He doesn't feel threatened
or superior to her but he admires her culture which has a realistic and detailed
description throughout the book, where we can see a different point of view,
the one of a child who doesn't judge other's uses and costumes.

Charles is extremely smart and open minded, he is pretty mature for his age.
This is visible in his thoughts and opinions since he is the first person narrator.

"Just looking into those magical eyes of hers uplifts my soul and takes
me far away from this ordinary place. A place I once called home."

Love is the main subject in this book and it couldn't have been described
any better. It isn't the usual representation of the feeling though: it's love
against the law, love over prejudices and at the same time there is the
fear of losing it. It's love behind the eyes of a child who is experimenting
it for the first time and he is creating his own definition of the sentiment.

"Anyone who has a chance to fall in love should take the time and do so.
I myself, could find no harm in it for I was truly smitten. As a female, she
had no faults and was perfect in every aspect of her being. Every woman
it seems has some denotable flaw. Harmony had none."

We can also see Charles' infatuation as a journey that starts from superficial aspects
like beauty and physical attraction to the profound aspects of being committed in a
genuine relationship such as being listened to, mutual respect and dedication.

"I didn't think it was insanely difficult to hold down a relationship, providing you
genuinely loved the person you were in the long haul with. You did have to work
on it constantly though. You have to be a good listener. You have to be attentive
to her needs. You have to make her feel like she is the only woman on earth,
and she will reward you for it, in ways you can only imagine."

Love, beauty, tragedy, friendship, loss, memories, these are the words that
characterise this book. It makes me understand that not all stories have fairy
tale endings but nonetheless they deserve to be written and read.

"Separated we are nothing, but together…Together we are perfect."

The writing was captivating and unique, there is an actual improvement
in the lyric at the end of the book which helps the reader to feel what is
happening better, for example in the mushrooms scenes. The last chapter
made me cry, it was truly unpredictable even if I knew from the beginning
I should have expected something tragic.

I find brilliant the insertion of the author's comments within the narration
which conveys such an emotionally intense impact on the reader.

It can be difficult sometimes to talk and remember what happened in the past
that left a significant mark on your heart, I think the author is extremely brave
for writing a story like this. It couldn't have been an easy book to put down
since he decided to expose his memories and emotions he felt back then.

The meaning behind these words touched my heart: writing to remember. It is
at the end that you realize the power of this book because these words cannot
be cancelled from my mind, so thank you for sharing your story with me.

I really like this book and I recommend it to someone who is looking for a real and
pure romance but at the same time an heart-breaking and authentic story, one that
I know will stay on your mind for many days, exactly like is happening to me.

Rating: 5 stars!

((((((((((((((((((((((((((((((((((Rated 5-Stars)))))))))))))))))))))))))))))))))))

-----------------------------------------------------------------------------------------------------------------------------------------------------------------------------------------------------------------



-----------------------------------------------------------------------------------------------------------------------------------------------------------------------------------------------------------------
249 review is by amelijak 12/1/22 - (Macedonia)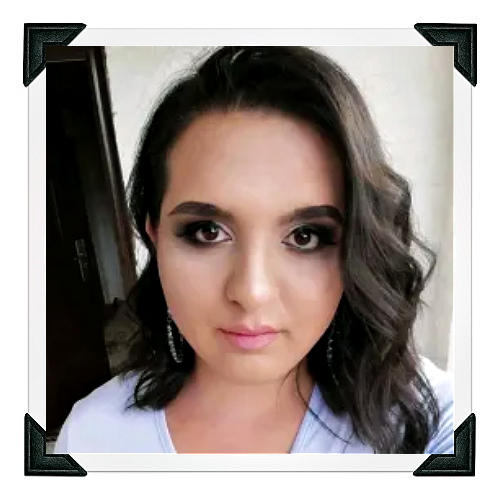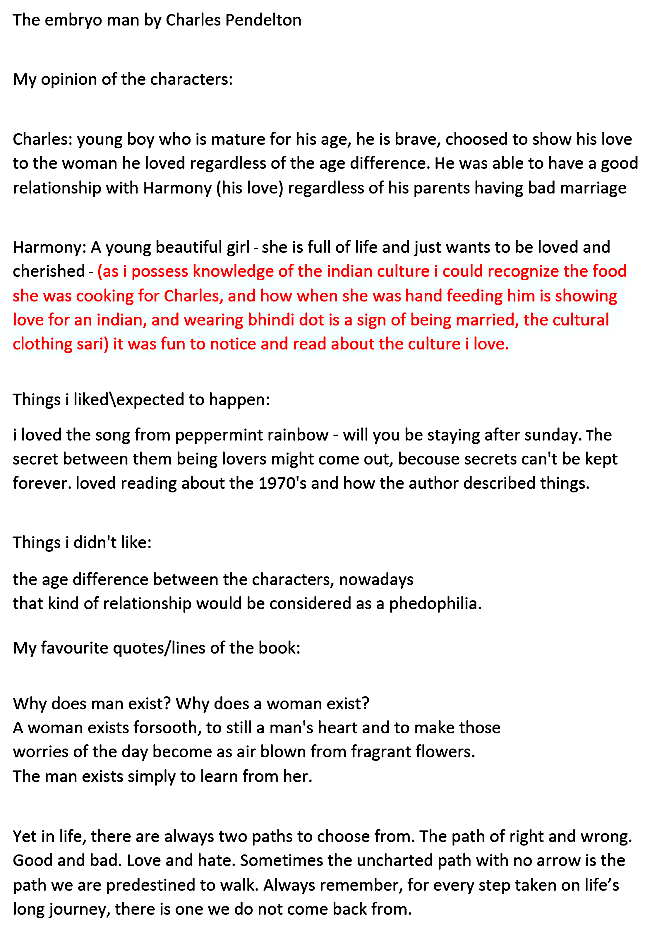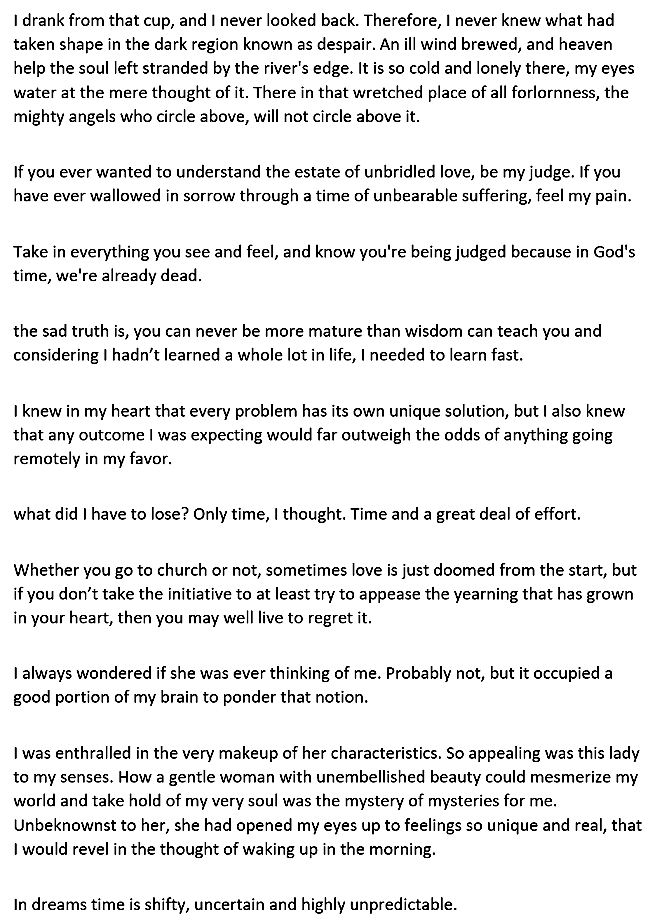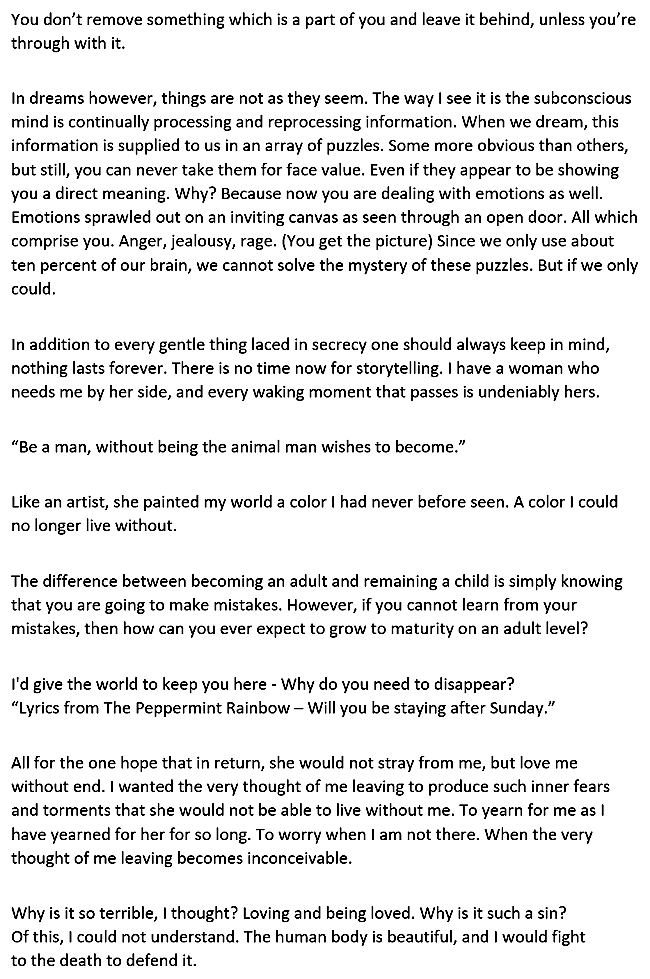 ((((((((((((((((((((((((((((((((((Rated 5-Stars)))))))))))))))))))))))))))))))))))

-----------------------------------------------------------------------------------------------------------------------------------------------------------------------------------------------------------------

250 review is by flaviamartinezb 12/1/22 - (Peru)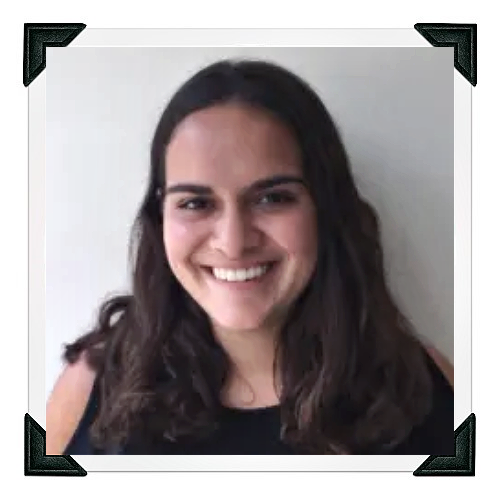 This novel was surprisingly challenging, in a good way.

From the beginning of its pages, the writing perfectly conveys the
understanding that this piece we are holding in our hands holds an
unexplainable value to the author, one that until now, we are not able
to comprehend. It is with dread, but anticipation, that I eagerly flipped
through the pages. Holding deep inside me the hope to understand
and immerse myself in the feelings the author so fiercely describes.

When I say this novel was challenging for me to read, I mean the themes
it touches are morally conflicting. I was constantly trying to understand the
motivations and deep desires of the characters, and the reasons behind
their actions. This book definitely left a mark on me. I was so distraught
because I didn't know what to feel, or what to think.

The pace can be a little slow at times, but the psychological conflict we can
find within its pages make it worth reading. Both main characters find in each
other an escape from their emotional turbulences, a reassuring message that
love is real, and an answer to their most avid questions.

As I said, this is a very personal book. The author makes it clear from the
beginning that he is sharing a part of his soul in these pages, and as such,
the novel is heavily tinted with his perspective, his feelings and his thoughts.
We read the story through his eyes, and for that, we need to understand there
is a very persistent bias towards the situations happening. This, however, does
not impede us from empathizing with him. Indeed, I think being able to read his
very raw feelings is the reason we feel so much for him.

Because if I can assure you something, is that this book will make you feel.
It may be controversial and uncomfortable feelings at times, as we touch on
themes we are not used to. But they are strong and powerful feelings.

This story is not easy to swallow, especially because throughout the reading we
always keep in mind this is based on a real-life experience. Especially because
we may not agree at all with the main character's view of what is happening.

If you enjoy reading unconventional love stories or being challenged
in your views of the world, then this novel is for you.

((((((((((((((((((((((((((((((((((Rated 5-Stars)))))))))))))))))))))))))))))))))))

-----------------------------------------------------------------------------------------------------------------------------------------------------------------------------------------------------------------
251 review is by michelle_khn 12/4/22 - (Indonesia)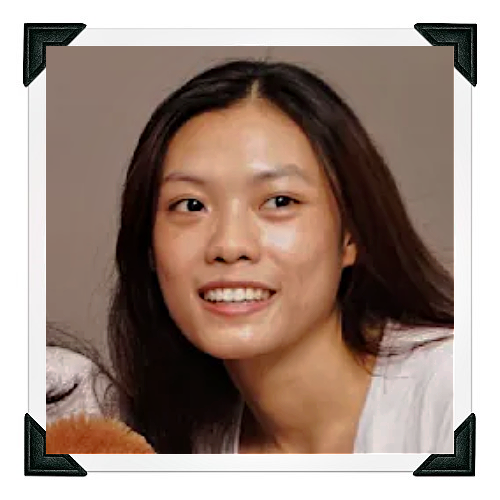 This is not your average romance novel.

A very unique story, also an eye-opening and a life-changing one. The story is
written in vivid details, which I truly admire. The author's remarkable ability to
story tell makes you feel like you're actually in that place, in that certain time,
in that situation, experiencing those certain feelings. I very much appreciate
that the author also explained in details about the situations in the 70s, the
music, the people, the places, the problems that were happening in that era.

I knew that this book is controversial as the author has stated in the gratissimum.

The story line was not like I what I expected. Honestly, I felt a little uncomfortable
during the first few pages, after knowing about how young Charles was. But as
I delve into the story, with an open mind and an open heart, I got to feel and
understand the passion that both Charles and Harmony had and shared with
each other. A forbidden love, that's what the society may deem this relationship
to be. But Charles and Harmony's story proved us that love has no boundaries.

I love the parts when Charles explained about his dreams - the anxiety, the anger,
and the sadness that he felt while dreaming also when he woke up. For when we
love someone dearly, we often think about them, and sometimes we unhealthily
worry about the time when they'll not care about us anymore, or when they'll
eventually leave us because we fear that we're not good enough for them.

These dreams are one of the many proofs about how much Charles really cared
about Harmony and how strong his love was. As I ventured deeper, I could also
feel the same anxiety that both Charles and Harmony had. The anxiety that they
both might get caught. Yes, I did mention that I was uncomfortable at first. But the
more I read, the more I found myself to be actually rooting for them both. I very
much admire Charles's mature thinking at such a young age.

What a gentleman, I always thought to myself.
The love that he expressed to Harmony was very pure.
The love in which you treat a woman with utmost respect and adoration.

The ending brought myself to tears. I felt Charles's uneasiness when he was away
from Harmony. I could also feel the pain when Charles found out about what happened.
Though, I understand what Charles felt must be hundreds, no, thousands or maybe
millions of times more painful than what I pictured it to be. This is truly one emotional
roller coaster ride.

I would definitely recommend this book to everyone who loves romance.
Read it with an open heart and an open mind, then you'll be able to feel
and understand the true passion and love that both Charles and Harmony
had for each other. A true love, one that knows no boundaries.

I'm really thankful for the author to share his story with us through this book.

I'm also really glad and thankful to have received the opportunity to read this
masterpiece. It's been a truly wonderful and an eye-opening journey reading
this book. I pray and wish for all the best to you in life, Charles.

((((((((((((((((((((((((((((((((((Rated 5-Stars)))))))))))))))))))))))))))))))))))

-----------------------------------------------------------------------------------------------------------------------------------------------------------------------------------------------------------------
252 review is by ritika_97 12/8/22 - (India)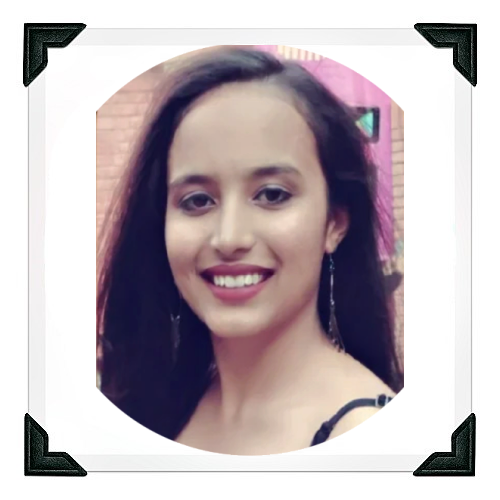 The Embryo Man by Charles Pendelton

A love story so out of the blue that by the end of it you'll wonder what in god's
name just happened (in all the best and worst possible ways). It's the story of a
young child named Charles and his unadulterated love and devotion for a teenage
girl named Harmony. Written from excerpts taken from journals of young Charles
dating from 1970-1974.

It is an interracial, age-gap romance with Harmony being of Indian descent and
12 years older than Charles. Where many would find that to be immoral, I feel,
in the course of the story, it truly didn't matter because the essence of the story
was not based on age, race, culture, or any other difference one would deem
important. It simply surpassed everything with one thing as a constant, Love.

Charles was such an adorable, intelligent, and emotionally mature child.
I could actually feel the blush of first love on their first meeting. And how
that innocent infatuation turned into an almost manic devotion over the
course of 4 years. He raised some thought-inducing questions in the book
that made me pause and wonder if the 6-year-old was more enlightened
when it came to love than we were. Age, culture, race nothing mattered
to him. All he saw, all he felt, was pure love.

I liked the fact that it wasn't just a love story, it was the story of a young child going
through life. Wondering about this, and curious about that. And that made it easier
to believe that the narrator was indeed a child. I also liked that Harmony took the
relationship as seriously as Charles did. She was invested in it more than I expected.

Her past broke my heart and I could understand even
more than before about her decision to be with him.

It's safe to say, I've never read something like this before and that's saying something
because I thought I had indulged in every flavour of the romance genre. But nothing
could've prepared me for what was in this novel. I'd say it's not everyone's cup of tea.
But for me, this was a journey I didn't know I needed to venture on until I did.

And boy, am I glad I did it.

The author has a way with words. I loved how intricately he weaved them and the
emotions lying within, and you couldn't help but feel the depth of those emotions.
His writing style was so exquisite, it was almost poetic. It was easy to imagine the
story unfolding as if it were happening right before my eyes. The author does not
feel like a novice but someone who has written a plethora of stories before. And
I'd be sad if he decided to put his pen down after this masterpiece.

There were so many instances where my heart was beating out of my chest as
I watched (and yes, not just read, but watched) everything happening in the story.
I was gripped from the very first chapter and the way the book started I was already
anxious to know what was going to happen.

What intrigued me was the clear comparative difference between what love was
for a child and what we see it as being adults. The things we take for granted that
he figured out were important because his whole life revolved around his love for
her whereas, for us adults, it takes a backseat after other "priorities", and how that
slowly kills the purity of that love. His perspective was a breath of fresh air that, if
one sets aside their judgments, they should learn from him.

The one thing that bothered me personally, was the sex scenes. They made me
a bit uneasy solely because of the age factor, though I still can't help but point out
how beautifully they were written. Probably the most emotionally engaging intimate
scenes I've ever read. Also, I was a bit lost in the scene with the mushrooms as it
dragged on for too long. But other than that, I can't point out a single fault in the book.

The ending broke me. The way Charles' anguish was described, it felt as if I was the
one who had lost someone precious to me. I couldn't have stopped the tears if I tried to.
And I didn't. I have never, in my decade of reading novels, felt a love so intense. He got
to experience two of the most intense emotions one could ever feel. True love and eternal
loss. I can't imagine a life like his. Few moments of unparalleled happiness in exchange
for years of mind-breaking agony and then the unrelenting wait for it all to be over.

If given the chance to experience a love like theirs with the caveat of the inevitable loss I
would face, I'd gladly deny feeling such delight for I could not be able to carry the grief that
would follow. Of that, I'm utterly sure.

This is not a book I would ever read again for the sole reason that to feel the magnitude of
emotions it made me feel again would be crushing, but at the same time, I would implore others
to read it because I feel it's almost necessary to listen to this story at least once in your life.

There were so many things I inadvertently learned from this book that I know
for a fact are going to stay with me forever. And for that, I'm very grateful.

((((((((((((((((((((((((((((((((((Rated 5-Stars)))))))))))))))))))))))))))))))))))

-----------------------------------------------------------------------------------------------------------------------------------------------------------------------------------------------------------------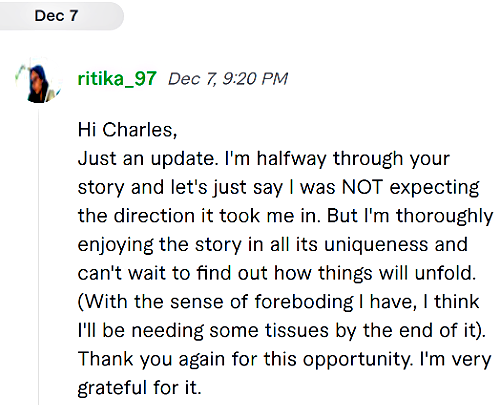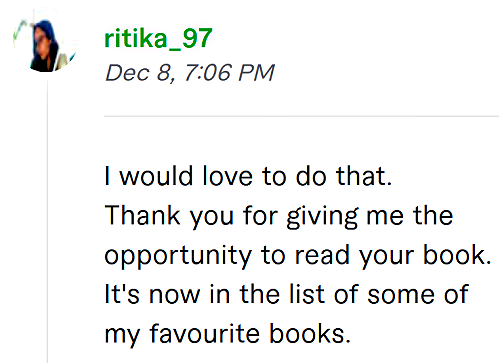 -----------------------------------------------------------------------------------------------------------------------------------------------------------------------------------------------------------------

253 review is by alisoncdk 12/10/22 - (Canada)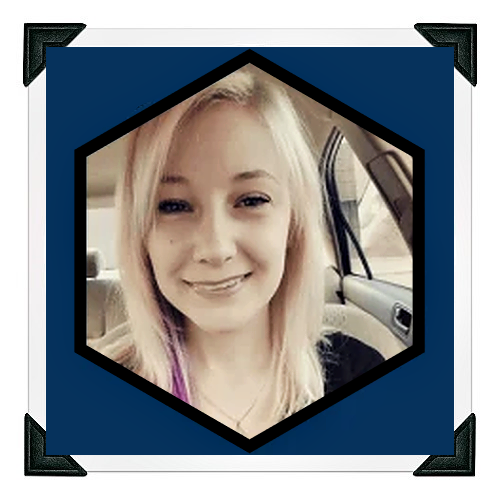 The Embryo Man by Charles Pendleton is a unique novel unlike any I have read before.

The author has a beautiful writing style that really draws the reader in. The story takes place
in the past, in the 1970's on Staten Island, and we are introduced to the characters through
his childhood journals and memories. At first, I was hesitant in regards to the content, as it
involves an unconventional love story, by current societal standards, but the author tells the
story in such a heartfelt and genuine way that I found myself moved by his narrative. I was
drawn into the story from the first word, and found myself reading on without wanting to
pause, in order to find out what would happen next. The scenes are portrayed so vividly,
and with such detail, it is easy to picture the scene in my mind as I read.

Harmony and Charles enter into a forbidden love affair, where they must hide their love and
devotion to each other for fear of reprisal and anger not only from their families, but the rest
of the world. Their friendship and love grows steadily through the story, leaving the reader
feeling heartbroken upon reaching the end of the novel. It is truly moving to witness Charles'
growth into maturity, and witness the interactions between Harmony and Charles as they learn
about each other, and themselves. While reading I felt myself torn between two feelings:
apprehension and sympathy. I was apprehensive of their relationship due to the age difference
between Charles and Harmony. On the other hand, seeing their tender affections and blossoming
friendship, and the true love Charles felt for Harmony, I also felt sympathy at how difficult their lives
must have been, having to disguise their feelings and relationship. This brought to my mind how
many must have felt at different times in history, where other relationships would have also been
considered wrong, such as interracial or same sex relationship.

The Embryo Man made me question what I thought I knew, how I felt, and what I considered true
love. The story is written so genuinely and emotionally, you can feel the author's pain through his
words. I was warned that upon reading I would not be able to forget what I had read, and I find that
this was not an empty promise:after finishing the novel, Charles and Harmony's story occupies a
place in my mind, and I find myself thinking of them as I go about my daily life.

A tale of love, devotion, and eventual heartbreak, The Embryo Man was a thrilling love story that
I would recommend to anyone wanting a refreshing breath from the standard love story novel.

((((((((((((((((((((((((((((((((((Rated 5-Stars)))))))))))))))))))))))))))))))))))

-----------------------------------------------------------------------------------------------------------------------------------------------------------------------------------------------------------------



-----------------------------------------------------------------------------------------------------------------------------------------------------------------------------------------------------------------

254 review is by payalgupta135 12/12/22 - (India)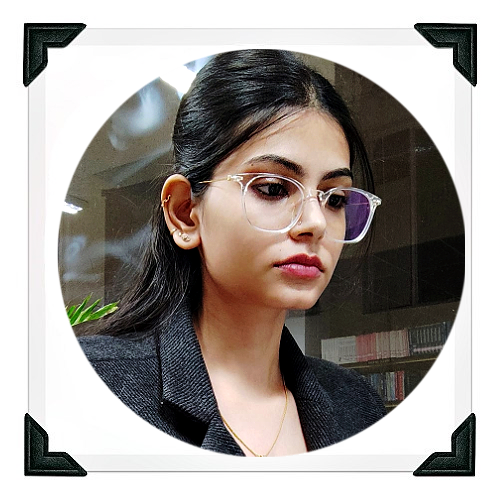 The Embryo Man is more than just a novel, as it starts with a very
innocent love growing in an individual, which he could never imagine.

In this story you'll somehow correlate with yourself as most of us goes
through this phase of our life, I highly recommend you to read this story
from start to end. It gonna astonish you with lots of twists and turns that
you could never think of.

In this story, you gonna learn about the psychology of an individual when
they experience something for the very first time in their entire life and how
it nurtured their mind for further growth and development of someone's
personality. You'll also gonna get a glance at how our previous experience
rules our present, future, and every decision we ever made after that incident.

Here, you'll also see how you find pleasure in some things just because
you were trying to ignore something bad happening in your life. So, it's
not the true pleasure it's just a way of escaping from other bad things.

If you are someone who loves to learn about the psychology of the human
mind or the basic human behavior of an individual who is experiencing
something for the very time then do consider reading this story. You'll also
gonna learn some interesting facts about human nature and how it alters
someone's personality for the rest of their life.

((((((((((((((((((((((((((((((((((Rated 5-Stars)))))))))))))))))))))))))))))))))))
-----------------------------------------------------------------------------------------------------------------------------------------------------------------------------------------------------------------



-----------------------------------------------------------------------------------------------------------------------------------------------------------------------------------------------------------------



-----------------------------------------------------------------------------------------------------------------------------------------------------------------------------------------------------------------
255 review is by shannonpring 12/12/22 - (United States)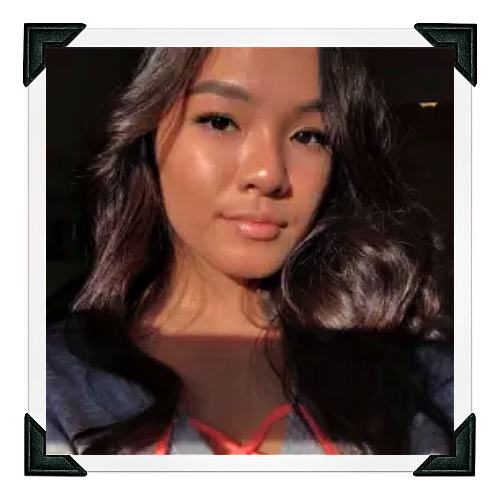 Charles Pendelton gives us a fresh new perspective on a
child's young heart beating for another for the first time.

The Embryo Man is a devastatingly profound read. I just could NOT put it down.

It is one of the first books to completely alter my views on 'finding your one true love'
in romance novels & now I can never look back. If you are looking for a book that
shatters all expectations of practical love relationships, then you can count on
Charles Pendelton to finally open your eyes.

The novel begins with 42-year-old present-day Charles, bringing us into the town of
New Dorp, Staten Island. Here we are brought back in time to the 1970s. Here we
experience a much younger Charles straight from the pages of his intimate journals.

In this town is where he meets his new next-door neighbor, Harmony.

"I decided it was time to investigate, not knowing that doing
so would be the moment my life wold change forever."

When they meet eyes for the first time, Charles is immediately
smitten & his devoted love to her blossoms.

"This was more than a carnal attraction.
It was adoration in its purest form.
The sentiment of all rapture."

Charles has such a way with words that respectfully has been given a rightful title.
The Pendelton technique.

I was whisked away by the descriptions of his upmost devotion to this woman & in my
young adult age, would love to experience such words one day. It is a sad but genuine tale
of passionate lovers willing to go through great lengths to preserve their love for one another.

To put it into plain writing. I loved it. It may have been a little too profound for other people my
day in age, but I long for the times when men weren't afraid to show a sentiment to their woman.
Nowadays it is rare to find a book that truly engulfes you with all of our being that you're constantly
rooting for there to be a 'happy fairytale ending.' But you will not get that here.

The plot twist was very heartbreaking in my opinion and had to scavenge for some tissues to wipe
away my tear filled snot bubbles. (I am a young woman and very full of hormones that cannot be
withheld especially when its a love story. Whether it be movie or novel. Do not judge me)

That being said, it was such an honor to have come across such a GEM as this book.
Mr. Pendelton has exceeded all my expectations & I cannot wait to read any new work
he puts out in the near future.

I am eagerly waiting.

((((((((((((((((((((((((((((((((((Rated 5-Stars)))))))))))))))))))))))))))))))))))
-----------------------------------------------------------------------------------------------------------------------------------------------------------------------------------------------------------------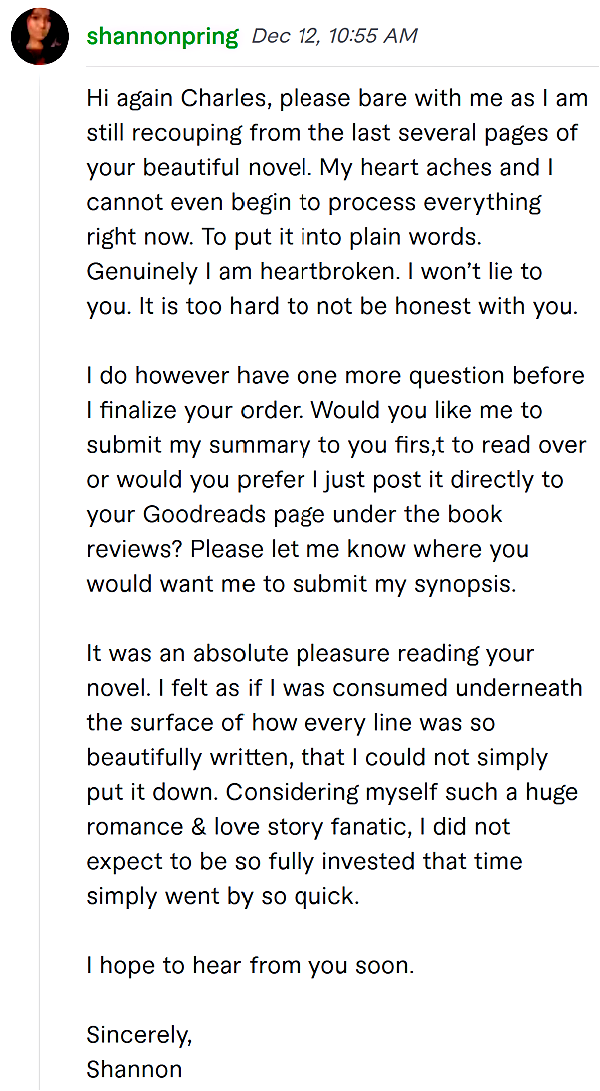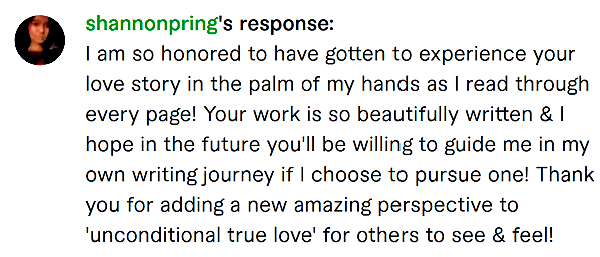 -----------------------------------------------------------------------------------------------------------------------------------------------------------------------------------------------------------------
256 review is by balianmb 12/16/22 - (Philippines)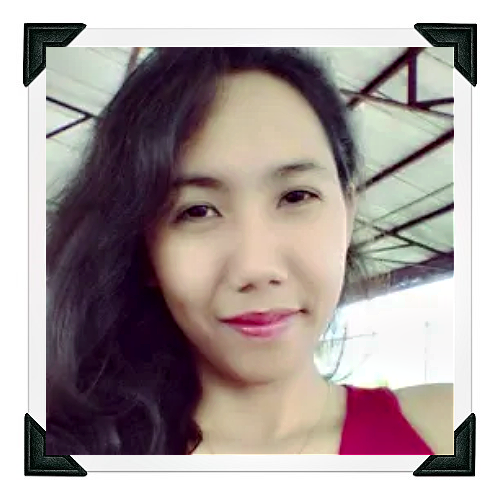 An open mind. This is what every reader needs to enjoy this beautifully written story.

I felt like a kid again through Charlie's words and got magically transported into the
70s by the vivid descriptions of such times. The author certainly developed a unique
way of narration that gets you hooked into reading more of Charlie and Harmony's
one of a kind love story.

I laughed and cried and even to an extent understood the kind of love they
fell for each other. As a mother, my heart breaks for little Charlie on those
times he had no one and i hope to God he knows life is still worth living.

Although I am a mother of a 5 year old, after reading this story I cannot judge the
author for what is right or wrong for no one but ourselves have the right to live our
life as we please as long as we are not hurting anyone in the process. I think he
made the right decision in sharing their love story for people to learn.

This story will forever be etched in my mind.
Beautiful and full of life lessons.

Truly a great read.

((((((((((((((((((((((((((((((((((Rated 5-Stars)))))))))))))))))))))))))))))))))))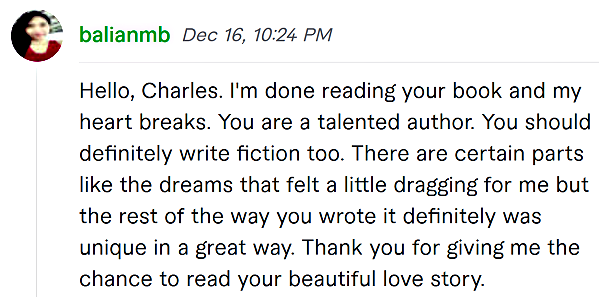 -----------------------------------------------------------------------------------------------------------------------------------------------------------------------------------------------------------------
257 review is by monika_a_m 12/22/22 - (Bulgaria)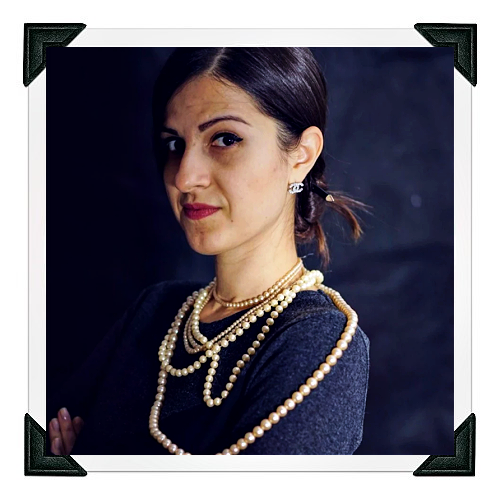 Rating - somewhere between 3 and 4 stars!

This is not your typical love story novel. Oh, it really isn't.
In the beginning the author warns the readers that this is a
story that is not for everybody and that you will remember
it for a long time. I thought that he might be exaggerating.

I mean, I have read a looot of love stories.
Boy, I was not prepared for this one.

I am sure I will remember it for a really long time.

I liked it and I didn't like it.
How is this possible?

I will tell you what made me unsure how to proceed with my review.
In its whole, the book is about unconditional love. Love that knows
no borders. Love that lives through the years. Love that can make
your heart stop. I think that the main point in the book was exactly
the love. The writer manages quite skilfully to take us on a jorney
from the beginning to the very end. You can feel every emotion of
the boy. I would normally be overwhelmed with such a love story.

Although, it is tragic, it is pure. And maybe it would have a different
ending. Maybe the years would pass and their love would be allowed.
Maybe this is the ending I wanted. Maybe the writer also longed for it.

Sometimes fate has different plans for us.

The other thing that I actually loved, was the author's writing style it is like
a melody. The words are flawlessly aligned to make a sentence and each
one of them is in its perect place. Nothing is missing, nothing is more.

The author says that this is his one and only novel and I think that
this is sad, because he definitely has the gift of telling a good story.

Finally, I reach the point of what I didn't liked.
I couldn't wrap myself around the idea of their love.

The word disturbing was ringing in my head. I am not judging. We are after
all different people. For me, if there wasn't such a big age difference, or
maybe if Charles was at least 15 or 18 when it begins, I would have been
okay with that. But, I wasn't. This really bothered me, as a mother of two boys.

At the end, however, I chose to look beoynd that and focus on the love and
the writing and that I did. This is a book like no other, mainly because it is
really personal and intimate. You should definitely prepare yourself before
starting to read it, because it will infact leave mark in your consciousness.

I applaud the writer for been so brave to let us
in the darkest and brightest moments of his life.

((((((((((((((((((((((((((((((((((((Rated 4-Stars)))))))))))))))))))))))))))))))))))))




-----------------------------------------------------------------------------------------------------------------------------------------------------------------------------------------------------------------
258 review is by itsdiana 12/24/22 - (Philippines)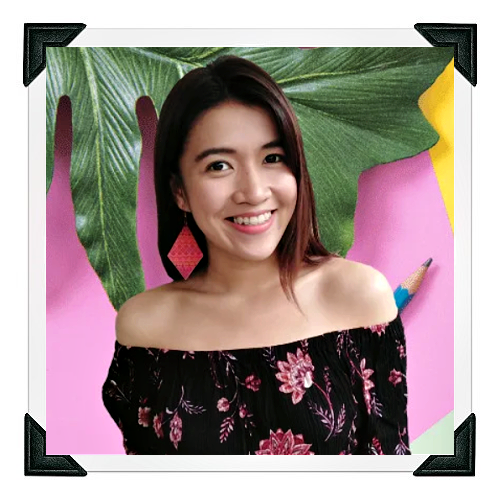 For starters, let me say that you need an open mind if you want to finish
the book, as the author suggests. The Embryo Man is a May-December
romance set in the 1970s in the neighborhood of New Dorp, Staten Island.

It tells the story of a then 6-year-old Charles, who went head over heels
in love with a then 18-year-old Harmony. Being the older one, Harmony
knew it was wrong to get involved with Charles, but why did she do it?
You will have to read and learn the answer yourself.

I think that from a psychological perspective, Charles and Harmony's family
backgrounds played a crucial role in why they engaged in what most would
call an illicit relationship. Charles' parents aren't exactly the best role models
in setting relationship standards, and this possibly created within Charles a
subconscious yearning to see the love he wished to see from his parents at
home (children lost the most in a divorce), or long for something real.

So when the opportunity came, nothing else mattered, not even age.

Harmony, on the other hand, coming from a conservative background and
a dysfunctional relationship, may have felt repressed or deprived of certain
liberties; this may explain why she perceived men as creatures who objectified
women (because she has only met such kind). And this can also be why she
had dominatrix tendencies in the fifth chapter; for by being with someone younger
and had an impressionable mind, she had a sense of power, scaring Charles at
some point (a total contrast to her being the weaker party in her previous affairs).

Honestly, it was a beautiful story that I hope involved two proper adults (as I found
it disturbing to read about Charles' intimate experiences at a tender age), but since
that's not the case, I might as well just keep my mind open while going through it.

So anyway, you can't deny that it is also almost as if Charles is a man trapped in a
child's body. There were parts where he seemed to be way beyond his years, like an
old soul who knew with absolute certainty that he loved Harmony, whereas Harmony
needed time and a lot of pondering to accept how she truly felt about Charles, whether
it was valid or just out of her loneliness (in the end, Harmony's feelings were genuine).

Clearly, the connection was cosmic, and their love, indeed pure despite the
circumstances. What the other one lacked, the other one made up for (and
vice versa). Their tale is out of the ordinary, and it might be appalling to most.

But then again, who are we to judge? We are all spectators.

What else? Well, I like how the story also lets us take a peek at a time completely
different from ours, free from the endless distractions that surround us today.

The Embryo Man was thrilling to read. The writing was also personal. It was
piercing and had a distinct vibe that made you feel like you knew the author.
I am sure in another life, where no Earthly societal standards exist, Charles
and Harmony will meet again to pick up where they left off.

((((((((((((((((((((((((((((((((((((Rated 5-Stars)))))))))))))))))))))))))))))))))))))





-----------------------------------------------------------------------------------------------------------------------------------------------------------------------------------------------------------------

259 review is by nisandi 12/27/22 - (Sri Lanka)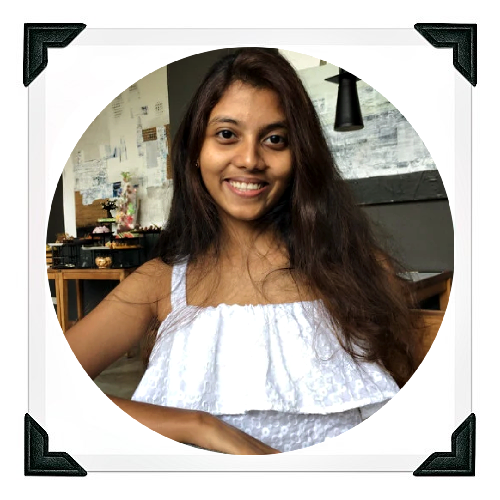 I recently had the pleasure of reading "The Embryo Man" by
Charles Pendelton and was thoroughly captivated by the emotional
journey of the two main characters, Charles and Harmony.

The story follows Charles, a young man who falls in love with
Harmony, a woman of Indian descent who has moved into the
house across the street from him. Despite the societal taboo
against their relationship, the two form a deep bond of friendship
that eventually blossoms into unconditional love.

One of the things I appreciated most about the book was the realistic
portrayal of the challenges that Charles and Harmony faced as they
navigated their relationship. The author did a fantastic job of bringing
the emotional complexities of falling in love to live, and I found myself
fully invested in their journey.

In addition to the well-developed characters and engaging plot, the
writing in "The Embryo Man" is truly beautiful. The author uses words
to draw the reader in and keep them captivated until the very last page.

Overall, I highly recommend "The Embryo Man" to anyone looking for
a thought-provoking and emotionally satisfying read. It's a beautifully
written love story that will leave you rooting for Charles and Harmony
every step of the way.

((((((((((((((((((((((((((((((((((Rated 5-Stars)))))))))))))))))))))))))))))))))))

-----------------------------------------------------------------------------------------------------------------------------------------------------------------------------------------------------------------
260 review is by hesh_content 12/30/22 - (Sri Lanka)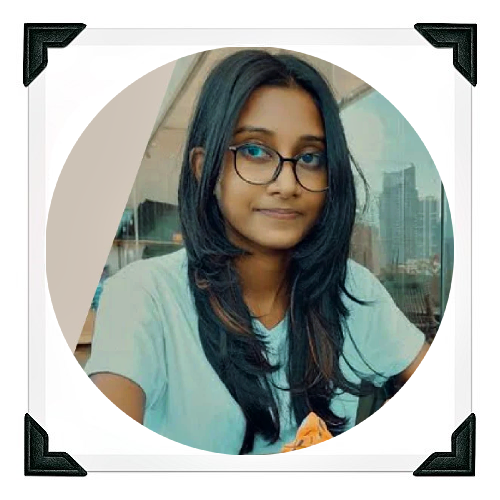 This is not a typical love story that we all used to read.
The Story runs from 1970 to 1974.

The main character of the novel is Charles. He is a young boy who fell in love with
a girl who was older than him, named Harmony. Charles is a typical American boy
whereas Harmony comes from the Indian and Columbian descent.  Even though
Charles is a little boy he was able to read people very easily by looking at them. He
first saw Harmony and noted every little detail about her. It is not just love at first sight.
There is more than that. Harmony always sees Charles as her younger brother or a friend.

A love Story between them developed gradually, without hurting each other feelings.

Charles once Said " A Child I may very Well have been, but around Harmony, I felt more
like a man trapped inside a boy's body " It is mezmerisingly described how Charles felt
about Harmony. The chemistry between the two of them gradually developed. As a readers,
we can see that Harmony is his first love and how he fell of her hair, face, eyes and her
fashions. Charles showed the best of his abilities to win her heart. Harmony had a heart
overflowed with love but no one to give to it. How Charles win her heart by facing all the
obstacles?  Do they live happily ever after? All your questions solved at the end.

The most important fact that I saw in this novel was details. Every single detail has been
described. It helped to visualise the complete scene in mind. Therefore, it is like a movie
after completing the novel. It is more Suitable to this era because most of the love stories
are unstable. The story is all about pure love.  It is nicely describes the problems that
young lovers have to face their life. At the end all I have to say is "True love never dies."

((((((((((((((((((((((((((((((((((((((((Rated 5-Stars)))))))))))))))))))))))))))))))))))))))))

-----------------------------------------------------------------------------------------------------------------------------------------------------------------------------------------------------------------
261 review is by maryamsheikh872 12/30/22 - (Pakistan)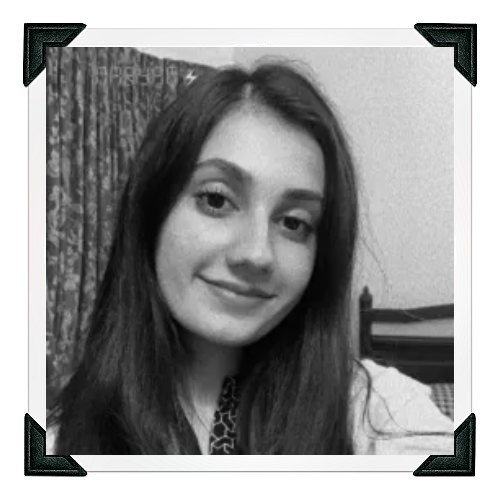 ---------------------------------------------------------------------------------------





Make sure you have an endless supply of tissues on hand -
because trust me, you'll be needing them.

The Embryo Man is an account of love, lust, heartbreak, and truly what it
means to be human. It has left the greatest impact on me, there is no book
like it. You must approach the book with an open mind in order to fully
immerse yourself into the experience of reading this absolute masterpiece -

but it's so worth it.

I really appreciate how the author stated the book was more so written
to preserve his story, rather than TELL a story. It just makes it so much
more real and raw.

At first I was shocked, but it turned into sympathy, and then heartache,
the more I read on. This novel put a lot of things into perspective for me.
It made me realise all the the things I was taking for granted, the love,
the people, the very sensations of being a human.

I also love the appreciation of South Asian culture and the knowledge
and accuracy the author has approached it with, being South Asian myself.

The only flaw I found in the novel was some scenes were stretched far
more than necessary (Charles' dreams, the trip on shrooms) - but then
again. The reader had been warned that this is an account of what
happened and not written for the entertainment of the reader.

Though it is considered unconventional and perhaps by the majority
as extremely controversial, it reminds us that in the end: love has no
boundaries and it is beautiful.

((((((((((((((((((((((((((((((((Rated 5-Stars)))))))))))))))))))))))))))))))))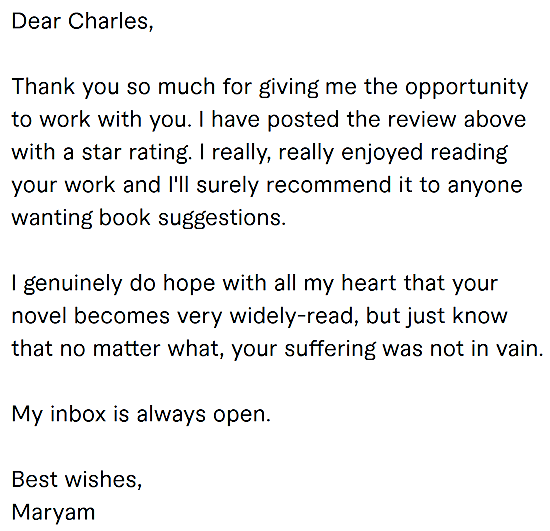 ---------------------------------------------------------------------------------------



-----------------------------------------------------------------------------------------------------------------------------------------------------------------------------------------------------------------
262 review is by palaksingh297 1/2/23 - (India)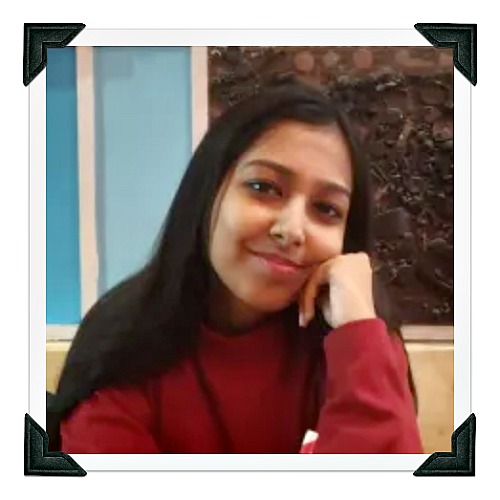 The novel begins by keeping us, the readers intrigued.

In the beginning my mind went to the question "Is this a true story?"
"Where is this story going to lead which is so different"?

The strong emotions of the writer explained in the beginning, makes
you wonder if he actually went through this and this is the clutch that
immediately holds your attention. But by the very first chapter you
realize that the author's word were true, judging by the description
of the woman and the author himself, this doesn't seem like your
'Boy meets girl' lovestory. And the clutch becomes stronger.

Over the first few chapters we are taken through vintage imagery
of the olden days. The main character of the story has that childish
temperament as he should, but on some instances his interactions
with Harmony seem a little too big for his age (maybe because we
are reading this from his eyes?)

As the story progresses you see a sudden shift from the imagery of
a quaint suburban life to a storyline you never thought would occur
between the main characters. Now you finally understand what the
writer meant when he said that "the story isn't for everyone". But by
this time you are gripped and want to know how the story would end.

Even after being scandalous, the story shows us the journey of childlike
innocence. You, as a reader see the story from two sets of eyes. Yours
and that of Charles'. As the story progresses, you can help but wait for
the storm that's been brewing. "I thought I heard the wind blowing outside
and said to myself, there's a storm brewing on the horizon. Oh, you poor
child, thought the winter raven to the moon as his white eyes flickered.

That is no ordinary storm. . ."

By the last few chapters, we see the relationship between the two
characters blossoming but coming to an absolutely tragic end.

Although the story is what you would call 'scandalous', the power of
love portrayed in the story overpowers you and can't help but wish
well for the characters. Although it leaves you with wishing to know
more about their relationship.

The book is great to curl up by the fireplace with a glass of wine.
At least that's what I did!

((((((((((((((((((((((((((((((((Rated 5-Stars)))))))))))))))))))))))))))))))))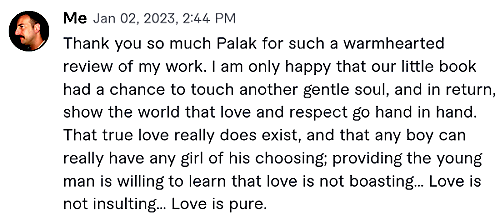 ---------------------------------------------------------------------------------------



---------------------------------------------------------------------------------------
-----------------------------------------------------------------------------------------------------------------------------------------------------------------------------------------------------------------

263 review is by arp1990 1/4/23 - (Bangladesh)




As the name suggests, the novel, The Embryo Man written by Charles Pendelton
has portrayed the feelings, emotions, thoughts and way of life of an adolescent boy.

Falling in love without considering much is very common in that age. Boys and girls
want to grow older but later people want to go back to this age again. The memories
of this age are ever lasting and cherished whole through the life. Taking the little things
very seriously, excessive emotion, strong desire for adult affairs are some of the
common characteristics of this age which has been depicted in a lucid, witty and
humorous narrative.

The novel starts with the falling in love of a six years old boy, Charles, with a 18 years
old girl, Harmony. Then there are day dreaming, fantasizing, physical attraction, infatuation
and taking silly things so seriously by Charles. Harmony also started liking Charles as a
young boy however gradually she also started getting closed to him like that of an adult
relationship. Both of them had some tormenting issues in themselves and they started
finding peace in each other. Then there comes the separation and the agony of solitude.

Charles, being an older person, is passing his days ruminating sweet memories
with Harmony and waiting to reunite with his beloved after death.

The narrative of this novel is so engaging that the readers will certainly go back
to their childhood. Everybody will feel Charles in themselves. We find romantic,
sometimes sensational and even sometimes platonic love in this novel.

The repetitive description of Charles-Harmony love may seem to the readers monotonous
for the time being however, finishing the novel they will find that this has been done to focus
on different dimensions of their love. The use of literary terms, philosophical ideas, simple
expression and the use of emotion has made this novel a masterpiece which people will
not get bored reading time and again.

((((((((((((((((((((((((((((((((Rated 5-Stars)))))))))))))))))))))))))))))))))

-----------------------------------------------------------------------------------------------------------------------------------------------------------------------------------------------------------------
264 review is by uzmafaridi 1/8/23 - (India)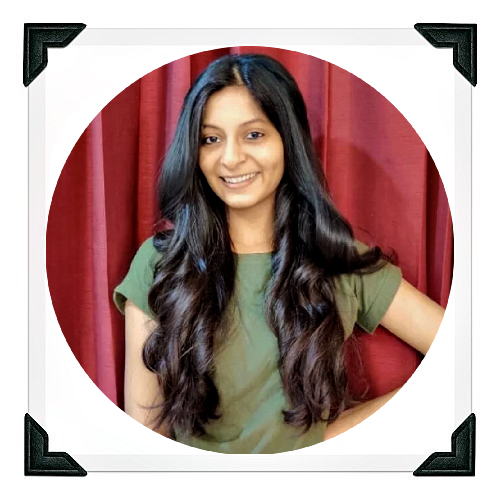 The Embryo Man by Charles Pendelton is a book that is so interesting to
read, not just because of the story but also because of the writing style.
I am glad I got the opportunity to read this!

To begin with, I'll talk about the story. It is about a young boy who falls in
love with an older woman. It is a controversial and problematic topic in the
modern world, but in the book, it just became gripping. It is commendable
how Charles owned up to the controversial nature of the relationship.

In its entirety, 'The Embryo Man' is about unconditional love.
Love that knows no borders. Love that stays alive through the years.

The book has an amazing feel of the 70s. We are often reminded of how much
times have changed. The writing is a little wordy at some points, but, nevertheless,
very beautifully written. Every feeling that the protagonist of the story might have
felt through the entire storyline has been expressed by the writer beautifully and
aptly through words. The writer manages quite skillfully to take us on a journey
from the beginning to the very end.

Charles seems to have many ups and downs in his life. He is immensely distressed by
his parents' bitter relationship and divorce. It was Harmony who gave him the love and
support that he needed during all the pain. But the most terrible thing happens in his life
when Charles gets to know that Harmony has cancer and she does not have much time
to live. Unfortunately, Charles cannot see Harmony during the last days of her life.

While the story in itself is interesting, one cannot ignore the age difference between
Charles and Harmony, especially considering the scenes of erotic nature. It was disturbing
to read them, not just because of the difference in age but because of the general descriptions
given. From a societal point of view, it is understandable that the book will face criticism
regarding this relationship. Having said that, one must acknowledge that it is extremely
brave of Charles to lay out his story in such a raw and honest way.

(((((((((((((((((((((((((((((((((((((Rated 4-Stars))))))))))))))))))))))))))))))))))))))





-----------------------------------------------------------------------------------------------------------------------------------------------------------------------------------------------------------------
265 review is by tanaya_sani 1/11/23 - (India)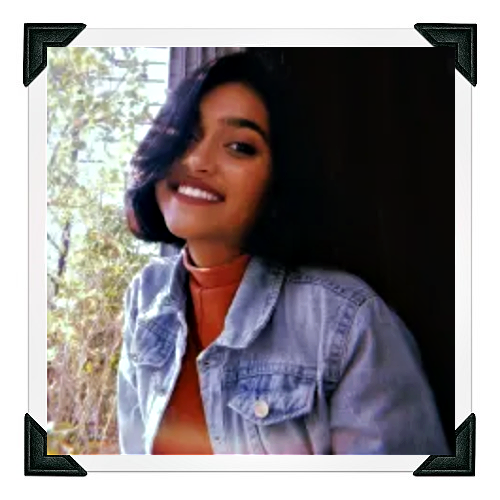 Initially, when I started reading about it, Charles warned me time and time again
that this is no ordinary love story. However, I thought it was a blatant exaggeration.
The book's "Gratissimum" had me concerned, but as the story unfolded, it left me
in a painful state, forcing me to rethink what I had known about love.

To be honest, if you are a fan of the "Girl Next Door" trope, you would often find
yourself predicting the story and how it would play out yet this storyline fails to
do so and keeps you wondering. Even though the romance genre in general is
saturated, this book is truly one of a kind. This author has done a wonderful job
of capturing the magic of love at first sight via the written word. The storyline has
been really engaging and doesn't seem like a slog or a routine at all.

When you finish reading the book, you will undoubtedly be affected in some way.
It encourages the audience to think outside the range of what several of them
would consider familiar and is truly an unconventional romance at its finest.

"Whether you go to church or not, sometimes love is just doomed from the start, but
if you don't take the initiative to at least try to appease the yearning that has grown
in your heart, then you may well live to regret it" (on pp. 29–30) is what truly got me.

As the story is true, it makes me feel for Charles. The story's delicate inflection
provides a sketch of the primary mechanism for Charles' attraction to Harmony,
and it's via this drawing that the tale moves forward. It's truly a footprint because,
if he really didn't take the initiative, the story would not unfold like this, if at all.

This book is truly a must-read. It will not only take you on an emotional roller coaster,
but it will also give you a sense of autonomy in which you will feel completely lost in
the book. The entire story of Harmony and the lovely moments they shared together
was heartwarming to read. The author does a good job of persuading the audience
of his thoughts and sentiments, and he also avoids artificially advancing the plot by
allowing events to develop in a way that is organic.

The plot will have you questioning life and the shortcomings of love.

((((((((((((((((((((((((((((((((((Rated 5-Stars)))))))))))))))))))))))))))))))))))

-----------------------------------------------------------------------------------------------------------------------------------------------------------------------------------------------------------------

266 review is by azranisar405 1/12/23 - (Kyrgyzstan)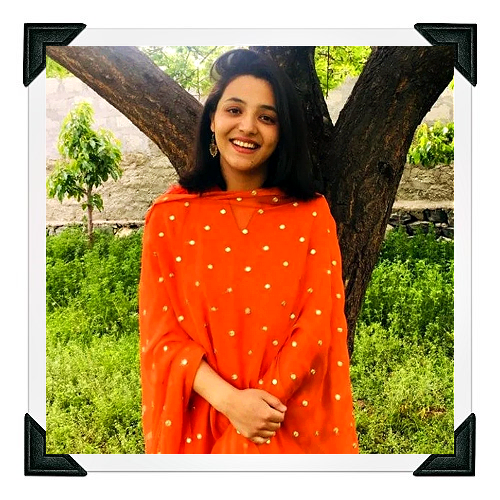 I am an avid book reader, I enjoy reading romance novels.
I have read various romantic books but, Charles Pendelton's
"The Embryo Man" is not an ordinary love story.

It breaks the conventional boundaries and definition of a love
story that I have been reading in books for years. I enjoyed
reading the book and sharing the storyline with my friend.

Well! she is reading it from the beginning to enjoy it thoroughly.

Readers like me will be shocked to read this book who are
habitual of reading conventional love stories. Therefore, I
would highly recommend you to be open-minded because
the climax is unexpected. The story is a good blend of
emotions, suspense, and feelings. Enjoy its each detail.

((((((((((((((((((((((((((((((((((Rated 5-Stars)))))))))))))))))))))))))))))))))))

-----------------------------------------------------------------------------------------------------------------------------------------------------------------------------------------------------------------
267 review is by zuma_the_pro 1/13/23 - (Bangladesh)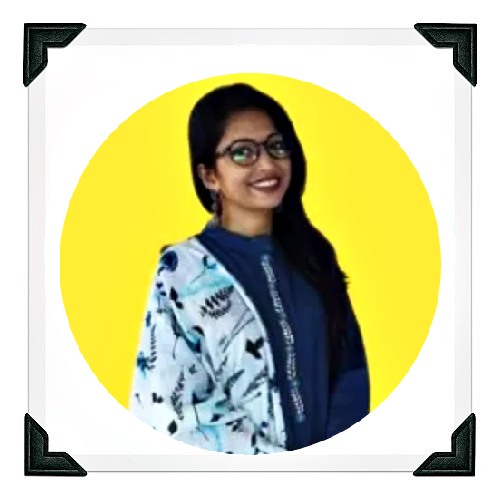 The Embryo Man was an enthralling love story that told a narrative of love, commitment,
and final heartache. It was a story that I would suggest to anybody looking for an exciting
love story that was different from the typical love story novel. This is not your usual love tale
like the ones that we have all read in the past. The events of the story take place between
1970 and 1974.

Charles is the most important and interesting character in the book. He is a young lad who
fell head over heels in love with a girl named Harmony who was significantly older than he
was. In contrast to Charles, who is a conventional American kid, Harmony is of Indian and
Colombian ancestry. Charles, despite his young age, had an uncanny ability to read people
just by observing their facial expressions and body language. When he first encountered
Harmony, he was quick to take in every aspect of her appearance.

There is more to it than falling in love at first sight. There is further information. Charles will
henceforth be thought of by Harmony as either her younger brother or a buddy. A love story
formed between them over time, without either of them intentionally hurting the other person's
feelings. When Charles was talking about his feelings with Harmony, he once said, "A Child I
may very Well have been, but around Harmony, I felt more like a man trapped inside a boy's
body." The way Charles felt about Harmony is eloquently and mesmerizingly expressed here.

The two of them quickly built a rapport that was marked by strong chemistry. As readers, we
are able to understand that Harmony is his first love, and we can also see how he fell in love
with her hair, face, eyes, and the clothes that she wore. To win over her affections, Charles
performed at the peak of his ability. While I was reading, I couldn't help but feel divided
between two opposing emotions: fear and compassion. Because of the significant age gap
between Charles and Harmony, I had my doubts about the viability of their relationship.

In this narrative, you are going to learn about the mental processes that take place within
a person when they encounter something for the very first time in their entire life, as well as
how that experience can foster the mental capacity of an individual, allowing for further growth
and development of their personality. You will also get a glimpse of how our past experience
governs our present, our future, and every decision that any of us have ever made following
that particular encounter.You'll also learn how you take pleasure in certain things just because
you were attempting to overlook anything negative that was happening in your life. This will
become clear to you here. Therefore, it is not the genuine pleasure; rather, it is only a means
of evading other unpleasant experiences.

If you are the type of person who enjoys gaining knowledge about the psychological workings
of the human mind or the fundamentally human responses of a person who is encountering
something for the very first time, then you might think about reading this narrative. You're also
going to find out some fascinating information about human nature and the ways in which it
may change a person's character for the rest of their life.

This is a novel that just cannot be skipped through.

In addition to taking you on an emotional roller coaster, it will also provide you with a sense of
autonomy, to the point that you will feel entirely lost in the book you are reading. It was quite
pleasant to read about the entirety of Harmony's narrative as well as the beautiful times that
they spent together. The author does a fantastic job of convincing the audience of his views
and feelings, and he also avoids artificially forwarding the storyline by allowing events to evolve
in a way that is organic. Both of these things contribute to the story's success. You will find
yourself pondering the meaning of life and the limitations of love as a result of the narrative.

((((((((((((((((((((((((((((((((((Rated 5-Stars)))))))))))))))))))))))))))))))))))

-----------------------------------------------------------------------------------------------------------------------------------------------------------------------------------------------------------------

268 review is by syedaafrin842 1/14/23 - (Bangladesh)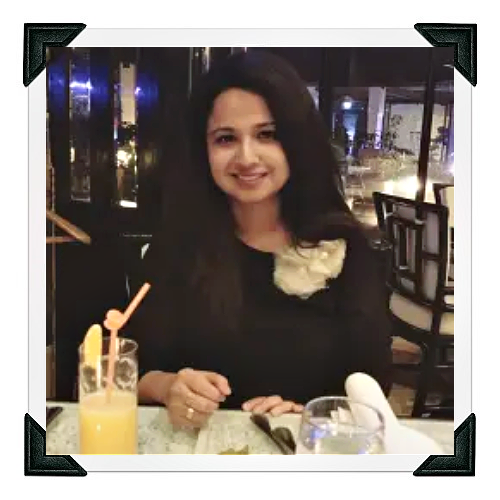 --------------------------------------------------------------------------------





--------------------------------------------------------------------------------





--------------------------------------------------------------------------------
Sometimes you come across a story that changes your view on life.

This story of Harmony and Charles is very warm as well as heartbreaking.
I couldn't stop my tears from falling at the end. Even when I started reading
this story, I knew it would be a tragedy, but I couldn't stop reading.

The author poured his soul into presenting this story.

Sometimes we love a person, and if it doesn't work out, we move on.
But the rarest of people have the opportunity to be with their loved one
for a brief moment and cherish it for a lifetime. Even if they didn't get
their happy ending in this life, maybe they will get theirs in the next.

This gives us hope to love and; the courage to love fiercely.

The love we see between Charles and Harmony will be
immortal and transcend the barriers of time and mortality.
Thank you, Charles, for telling us your story.

Thank you for showing us that it's beautiful to love someone
for the person they are without caring about societal norms.

((((((((((((((((((((((((((((((((((Rated 5-Stars)))))))))))))))))))))))))))))))))))





-----------------------------------------------------------------------------------------------------------------------------------------------------------------------------------------------------------------

269 review is by sowmi3415 1/21/23 - (India)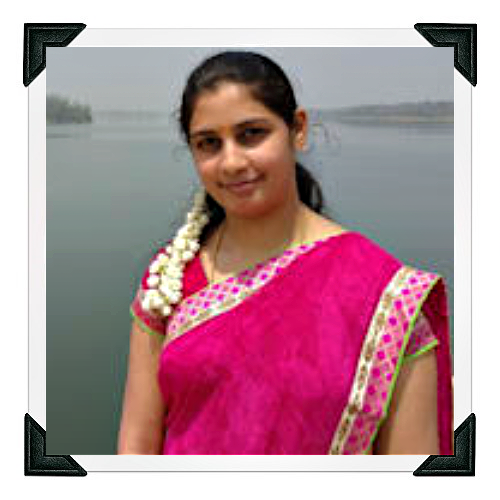 When I got to know the boy age was 6, i actually felt terrible, it's full
of roller coaster emotions of 2 pure souls for 4 years of their together
journey, the pain felt by that little boy and his crave for love has deeply
saddened me when fate made them apart, felt the ending like Almighty
must have given a chance to live their life together to the fullest.

Dreams and reality are so interconnected, the way he expressed his
thoughts on paper in a poetic way is like literally he kept his heart
out to give life to this book of memories.

((((((((((((((((((((((((((((((((((Rated 5-Stars)))))))))))))))))))))))))))))))))))

-----------------------------------------------------------------------------------------------------------------------------------------------------------------------------------------------------------------

270 review is by tawhida560 1/21/23 - (Bangladesh)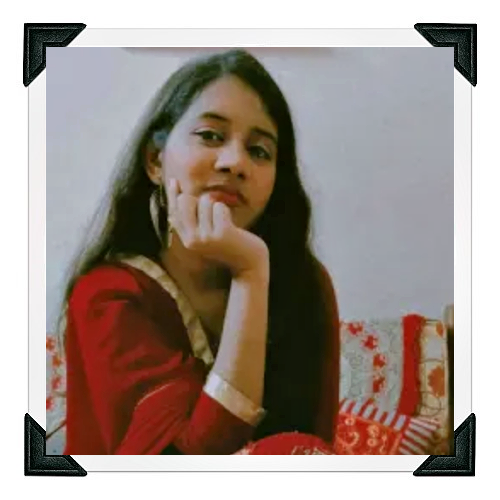 As a literature student I am passionate about reading and exploring new
kind of writing. 'The Embryo Man' by Charles Pendelton is one of the finest
story I have read so far. I would like confess that he has became my favorite
writer in Romantic Category after William Wordsworth.

The way writer portrays the relation of Charles and Harmony is magical.

Harmony helps Charles to understand the importance of maturity,
how to become a capable man and the value of a woman in men's
life. On the other hand Charles showers the lady love with love,
respect and care. I also love the way how Charles expressed his
love. The audience can easily connect him spiritually.

The story line some time can be a little confusing for the beginners but
eventually it is addictive. However, I am really happy to read the book
because The Writer easily managed to bring me into various emotions.

I blushed in their romantic side, I cried when Harmony dies so it's a roller
coaster of emotions. For this era 'The Embryo Man' can be a new way to
catch new readers attention. I would happily suggest my friends and family.

Waiting for more Mr Charles Pendelton

((((((((((((((((((((((((((((((((((Rated 5-Stars)))))))))))))))))))))))))))))))))))

-----------------------------------------------------------------------------------------------------------------------------------------------------------------------------------------------------------------
271 review is by yashodha_95 1/21/23 - (Sri Lanka)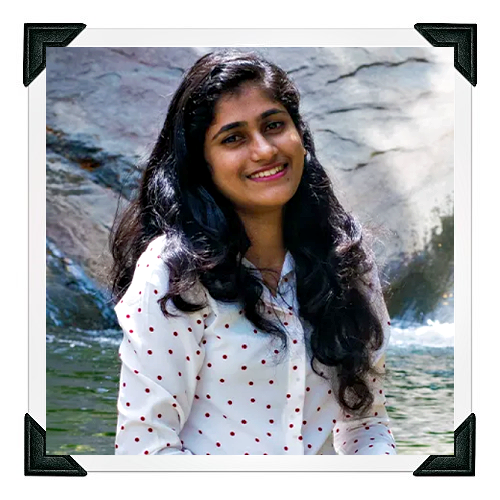 -----------------------------------------------------------------------------------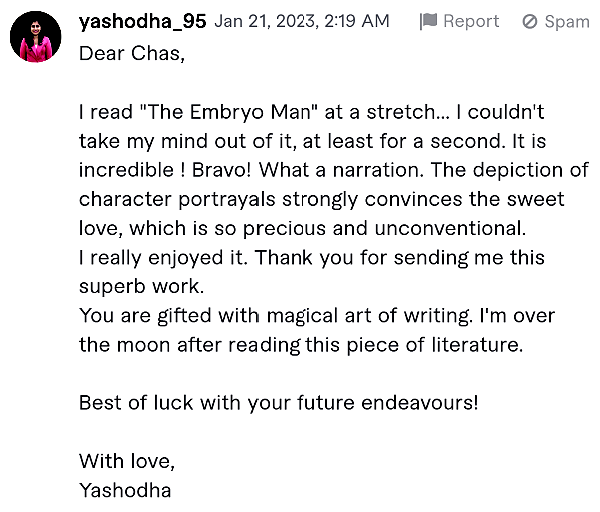 An Extraordinary Journey of Love: The Embryo Man

If I started with the characters, the writer Charles Pendelton, has
nicely portrayed the main duo, exploring his first hand experiences.
The intimacy, emotions and pure love between Harmony and Charles
invites the reader to revisit the roots of humanity that is mesmerising.

The story is extraordinary and unconventional which make this novel
extra special. Also, it is noteworthy to mention, the way the writer
blends the Asian-American culture, is outstanding.

The techniques and the delicacy of words that Charles has used to
produce this lovable piece of literature, motivates the reader to read
it at a stretch, without keeping his/her mind away, at least for a second.

Here I'm commenting my sincere experience after reading this novel, which
made me feel "bravo!". All we live our lives, do we actually enjoy our lives?
This novel made me realise that, in this short period of our existence, we
have to live in the moment. May be we are too framed in the conventional
frames all the time.

However, I should mention, Charles has gifted with the magical art of writing!

I wish him all the success and I invite all the others to read this lovely novel.
You may feel the universality of love and the existence of different versions
of love, same as the humankind.

((((((((((((((((((((((((((((((((((Rated 5-Stars)))))))))))))))))))))))))))))))))))

-----------------------------------------------------------------------------------------------------------------------------------------------------------------------------------------------------------------

272 review is by nayab_daniels 1/28/23 - (Pakistan)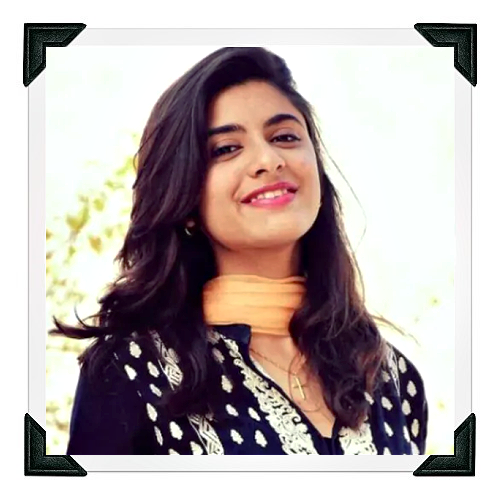 This book is life changing.

It sheds light on so many aspects of an adolescents life.
The book and it's story-line made me live a thousand lives together.
The writer has a splendid view about love, pure in all it's beauty.

He brought great change in my perspective about how men differ to
view man in a very very positive manner. Reading this book brought
great joy in my life. I recommend this book to every reader who wants
to feel love at it's highest form and being.

100% recommended.

((((((((((((((((((((((((((((((((((Rated 5-Stars)))))))))))))))))))))))))))))))))))

-----------------------------------------------------------------------------------------------------------------------------------------------------------------------------------------------------------------